'Jessica Jones' Season 2 Trailer: The Marvel Series Returns For Another Round In March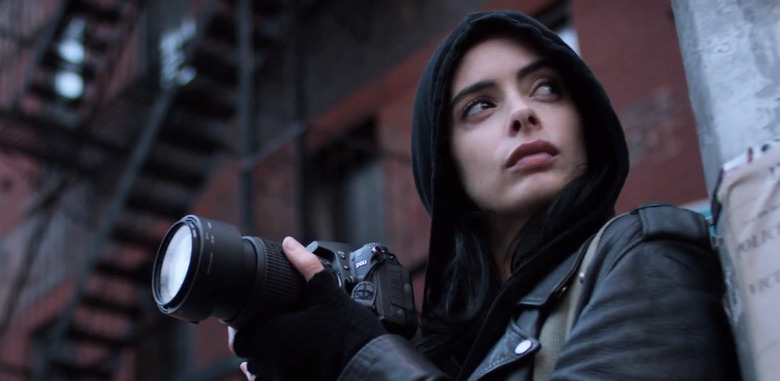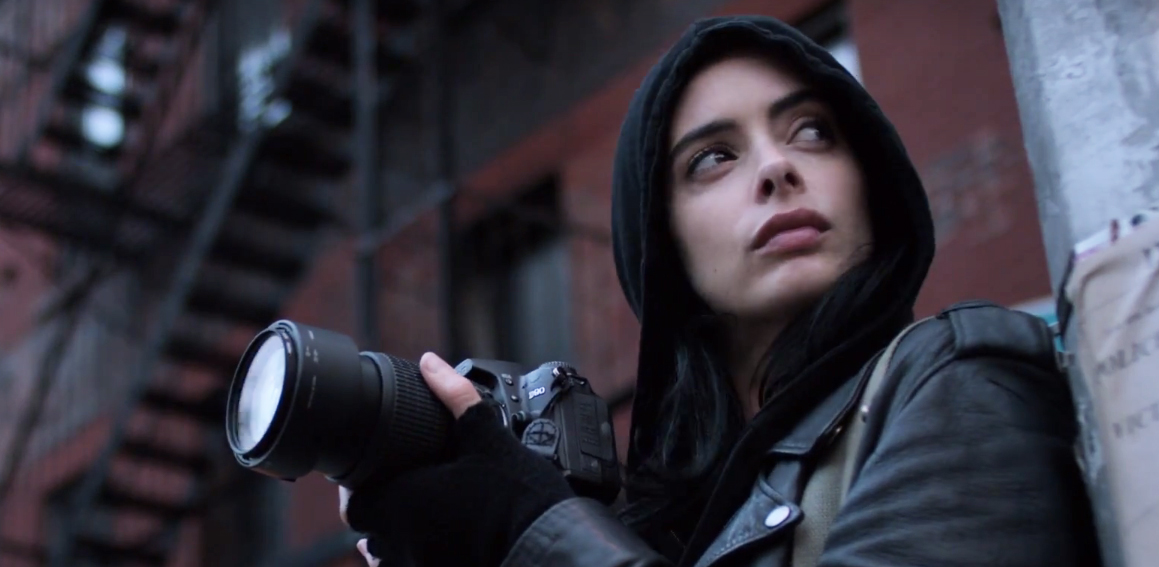 With Comic-Con Experience 2017 in full swing down in Brazil, there's some news surfacing regarding some of our favorite superheroes. Earlier today we got a look at the first teaser trailer for the new animated movie Spider-Man: Into the Spider-Verse, and now we have the announcement trailer for the second season of Marvel's hit Netflix series Jessica Jones. Funnily enough, the trailer just so happens to take a jab at a certain iconic line from Spider-Man's history.
Watch the Jessica Jones season 2 trailer below.
As you can see at the end of the trailer, all 13 episodes of the new season will hit Netflix on March 8, 2018. Along with that, we have a new synopsis that lets us know what the super-powered private investigator will be dealing with in her second season:
New York City private investigator Jessica Jones (Krysten Ritter) is beginning to put her life back together after murdering her tormenter, Kilgrave. Now known throughout the city as a super-powered killer, a new case makes her reluctantly confront who she really is while digging deeper into her past to explore the reasons why.
Since the first season of Jessica Jones ended up winning a Peabody Award, the anticipation is high to see what Marvel will deliver for her second season. The series is arguably the best out of the entire line of of heroes who make up The Defenders, and Krysten Ritter is just getting started in this role she was born to play.
The cast of Jessica Jones also includes returning cast members Rachael Taylor (as Trish Walker), Carrie-Anne Moss (as Jeri Hogarth), Eka Darville (as Malcolm Ducasse) and new cast members Janet McTeer and J.R. Ramirez, among others. Plus, in case you missed it, a first look photo has confirmed that David Tennant will be back as Kilgrave, albeit as a haunting memory for Jessica Jones:
In an interview with Entertainment Weekly, Ritter said:
"Jessica is in a pretty dark headspace when we meet her at the top of season 2. What we've done again is kept the story very personal. If season 1 was in her head and in her mind, then this season will be more in her heart. It's still a psychological thriller, but it's more of an emotional thriller this time."
Showrunner and executive producer Melissa Rosenberg adds, "She was somewhat of a mess even before Kilgrave came into her life, so [season 2] is about digging deeper into that chaos and peeling back those layers."
What will Jessica Jones learn about herself this season? We'll find out on March 8, 2018.