Tiffany Haddish Has Energy And Confidence To Spare On 'Saturday Night Live'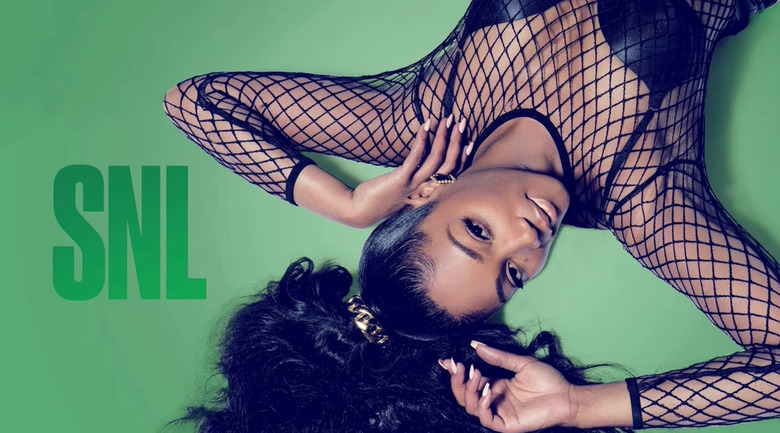 This weekend, Girls Trip star Tiffany Haddish became the first black female stand-up comedian to host Saturday Night Live (previously Maya Rudolph hosted, but she was an improvisational comic and not a stand-up act). Haddish brought ample energy tot he late night sketch program in her hosting debut, and she had was more confident than some of the most seasoned talents who have taken the stage in Studio 8H. Though the show surrounding her wasn't raucously hilarious, it was a solid episode of SNL that allowed Haddish to really show off her comedy skills.
We run through the best and worst sketches of the Tiffany Haddish hosted Saturday Night Live below.
The Best
Beck and Kyle – The romance between Kyle Mooney and Leslie Jones continues to create hilarious comedy. This time, having Mooney's best friend Beck Bennett get fed up with not being able to hang out anymore takes the spotlight, and Colin Jost gets caught up in the romantic triangle. I hope to one day see all of these pieces assembled into a feature length mockumentary, because the grounded nature of the absurdity on display is absolutely hysterical.
Tournament Fighter – While the technical setup of this sketch created some timing hiccups, Tiffany Haddish saved it with the fantastic character off Death Fight 12 fighter Boo Boo Jeffries. I laughed so hard after she gets punched in the game the first time, and Kenan Thompson's gift for funny reactions only made it that much better. This is just a well-crafted, tight comedy sketch.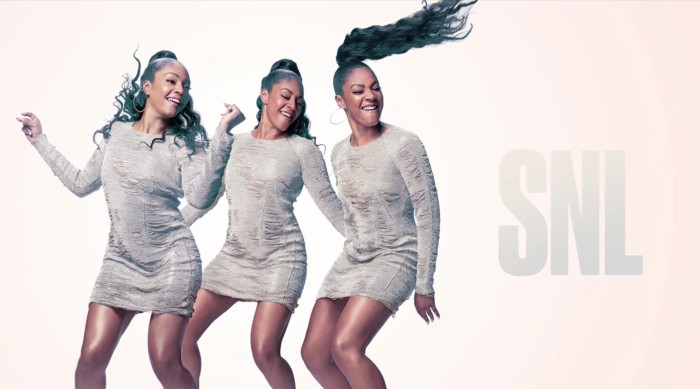 The Average
The Dolphin Who Learned to Speak – I want to like this sketch more than I do, if only because it's pulled off so earnestly with such a realistic documentary approach. But unfortunately the premise of scientists jerking off dolphins only goes so far. I feel like there's much more that could have been done with this sketch idea if the writers had more time to flesh it out, but instead we got an average version of it instead. But there were still some good laughs here. For the science.
Whiskers R We – I hate to say it, but I think Whiskers R We has started to run its course. When more of the laughs come from the difficulty that Kate McKinnon and the host of the week have with wrangling the cats, I think it's time to call it a day. The punchlines are funny, and I enjoyed watching this particular renditon but I can also still recognize its waning success. Plus, I think bringing in Katt Williams is a real shark-jumping moment for this recurring bit. I still chuckled, but again, not often enough. Kudos to Haddish for that quick improvisational line when one of the cats tried to jump out of their pen.
Roy Moore & Jeff Sessions – As much as I love Kate McKinnon as Jeff Sessions, her goofy, backwoods characterization only goes so far. Otherwise, Beck Bennett's Mike Pence is a bit stale, and it doesn't feel like their skewering of Roy Moore had enough bite to it. There are some solid punchlines here, including that "kidding" line, but the best jab at Roy Moore came from Weekend Update later in the show.
The Last Black Unicorn – Tiffany Haddish's laugh and whinny was funny by itself, but otherwise, this sketch was a little too simplistic in its execution and felt too easy. The premise was funny, and the arrival of Leslie Jones helped, but otherwise, it felt like it played it safe.
The Worst
Lion King Auditions – Usually these alternate screen tests are a high point, but yikes. The impressions throughout this sequence of The Lion King screen tests were not very good. The only ones that really landed for me were Beck Bennett as Nick Offerman and Heidi Gardner as Kristen Schaal, but that's about it.
Message from the DNC – Though I appreciate some relevant jabs at the desperate Democratic party, something just felt off about this sketch. It's timely, but it doesn't feel like a necessary addition to the line-up.
Get Woke with Tamika – If this is Leslie Jones' attempt at creating a recurring character, it did not work. She had some trouble with the cue cards, and the timing didn't feel like it was executed properly. That somewhat fits in with the premise of having a host who doesn't really know what they're doing, almost like a woke, female Brian Fellows, but it didn't feel intentional. I feel like this character could work, but this first iteration didn't land very well.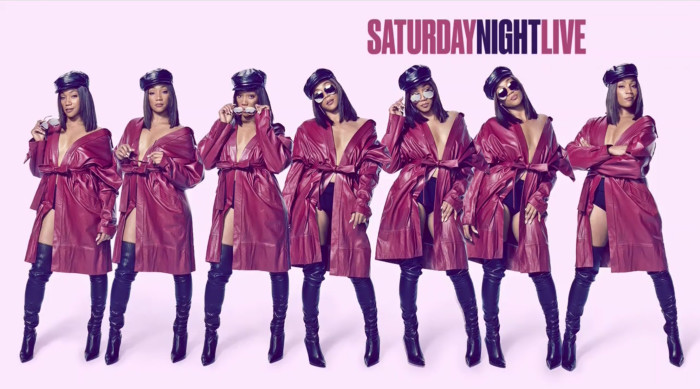 Weekend Update
Yet again, Colin Jost and Michael Che keep up their success at the Weekend Update desk. The punchlines weren't quite as biting and funny as the other recent iterations, but this duo really seems to have found their groove. But Tiffany Haddish stole this segment with a well-placed callback to her monologue that also doubled as a reference to Coming to America.
Claire from HR – In light of all the sexual harassment claims being brought against powerful Hollywood players, it seems like regular human resources employees are having more stressful times at their jobs. Now more people are speaking up, and it's stressing out Claire. It's definitely an interesting way to deal with the headlines, but only mildly funny.
Lavar Ball – I don't pay attention to much happening in the sports world, but this sketch works well enough thanks to Kenan Thompson that I don't really need to understand the basis of the sketch in order to laugh at it. It's Kenan Thompson mostly doing the kind of character he does a lot of SNL, but for some reason it hits more often than it misses.
The Host
Tiffany Hadish was so comfortable and confident hosting Saturday Night Live for the first time that she could have easily fit in as a cast member if she was given the opportunity. She doesn't have much range, at least not that's on display in this episode, but her energy and attitude brings plenty to the table. I think her monologue could have maybe been a little more clever, but again, the confidence with which she presented it helped sell it. Plus, you gotta love the callback to her dress joke that came up during Weekend Update. Hoepfully Haddish only continues to gain more steam in the comedy world.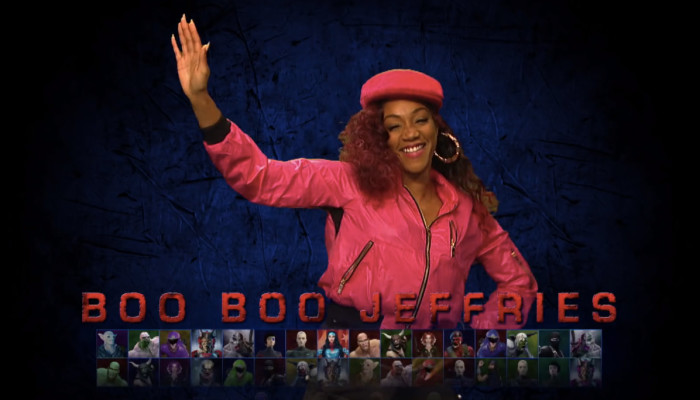 The MVP
Tiffany Haddish – It's not often that this title can go to the host, but in this case, Tiffany Haddish certainly deserves it. The fact that she was already hosting Saturday Night Live at this stage in her career is impressive enough, but the fact that she did it with such confidence and poise is another thing. Her turns as Boo Boo Jeffries and The Last Black Unicorn showed her penchant for hamming it up in sketches, and her quick wit and reaction skills in Whiskers R We are nothing to scoff at either. Hosting SNL isn't easy, and the fact that Tiffany Haddish did it so well this early in her career says something about her skills.
The Final Word
This was a much needed step up from the dud of an episode that was Larry David's second effort hosting. Even though not every sketch was a home run, this episode certainly had an uptick in energy and attitude. Hopefully that means when Chance the Rapper arrives the writers will be ready to cut loose even more for the final episode in this latest trio of episodes.
We'll be back with our next review following the November 18 episode.