Listen To Jemaine Clement's 'Moana' Song Performed In His Native Maori Language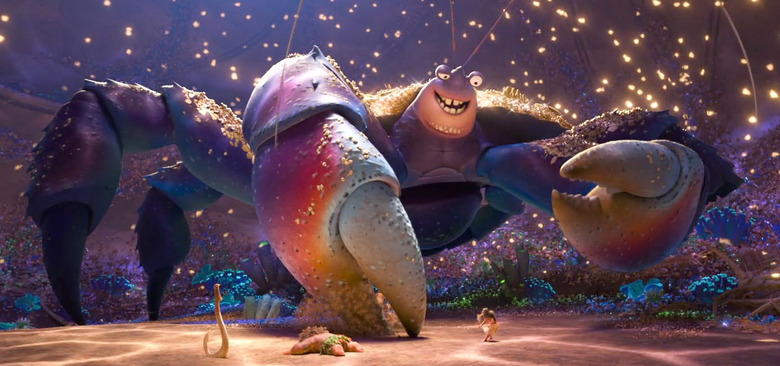 The entire Moana soundtrack is full of incredible original songs that rival some of Disney's most classic tunes. But perhaps the most stylish song is "Shiny," sung by the giant golden crab called Tamatoa. Thanks to Flight of the Conchords star Jemaine Clement channeling both Tim Curry and David Bowie in his performance, it's a performance that is catchy, funny and simply fantastic. And it sounds even better in Jemaine Clement's native language.
Moana was already a big deal because it shined a light on the Polynesian culture that isn't typically in the spotlight of mainstream Hollywood movies. But down in New Zealand it's connecting with people on another level, because in some areas of the island nation it's been translated into the indigenous Maori language that has become increasingly rare. Since Jemaine Clement was raised by his Maori mother in New Zealand, he was able to sing the song in Maori for the film's soundtrack, and it sounds so cool.
Listen to the Maori Moana song translation below.
What's so impressive about the translation of these English songs into any other language is how they're able to keep the same rhythm and melody despite the chance in syllables that comes from the differences in languages around the world. But there's something that's even more impressive about translating it into a language like Maori, especially when it's only spoken by 2.8% of the population, according to the New Zealand Ministry of Social Development.
Another interesting thing about the Maori translation of Moana is the fact that it was produced by Tweedie Waititi, sister of Taika Waititi, who collaborated with Jemaine Clement on What We Do in the Shadows and wrote the original script for Moana before it was overhauled to become the movie that we know today. Thanks to io9 for bringing this all to our attention.