'Saturday Night Live' Sets Tiffany Haddish And Chance The Rapper As November Hosts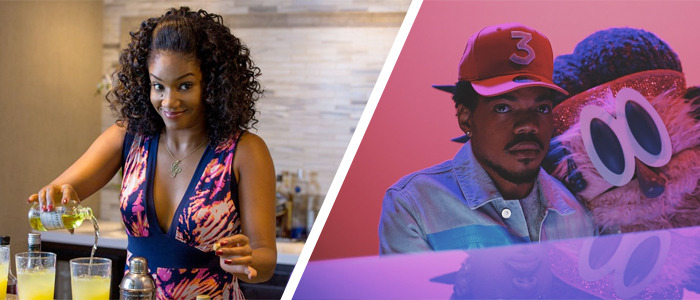 Saturday Night Live already has the first three episodes of the 43rd season in the books, and they have another batch of three shows in a row in November leading up Thanksgiving. We already knew Larry David was hosting the first episode in November, but the next two hosts have just been announced, and they are not only first-time hosts, but surprising picks.
After Larry David hosts on November 4, Girls Trip and Keanu star Tiffany Haddish will take the stage the week after, and then recording artist Chance the Rapper will follow the week after that. If those names aren't familiar to you, we'll give you a rundown of who these stars are.
First up, let's not leave Larry David out in the wind. The comedian and star of Curb Your Enthusiasm made a splash on SNL during the election season last year by playing candidate Bernie Sanders, and eventually he hosted for his first time as well. Now he's coming back for a sophomore stab at hosting, and I'm just hoping that this means we'll see the return of Kevin Roberts from the FBI Simulator sketch.
Larry David will also be joined by musical guest Miley Cyrus. Since the singer has also hosted herself, we can probably expect to see her pop up in a sketch or two. Then again, she may not want to worry about that, so the focus could be on her music instead. We'll find out this weekend.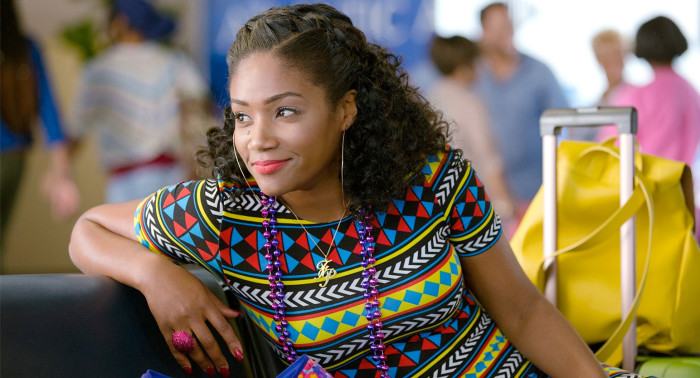 Next up, on November 11 we'll see rising star Tiffany Haddish host for her first time. She starred in the hit comedy Girls Trip this past summer, but the comedian also has a book coming out on December 5 called The Last Black Unicorn. Haddish has some impressive comedic chops, but it's quite surprising to see her land a gig like this so soon. Even though she's been acting for some time, she only just recently started to breakout as a recognizable name. Maybe it has something to do with the fact that she also starred on NBC's The Carmichael Show, but either way, I'm excited to see what she can do with the SNL crew.
Haddish will be joined by musical guest Taylor Swift, another singer who has previously hosted an episode herself. It would be a missed opportunity if we didn't see her pop up in at least one sketch, especially with how much Swift loves to put on a show, but with a new album coming up in November, she might also choose to stick with only the musical performance this time.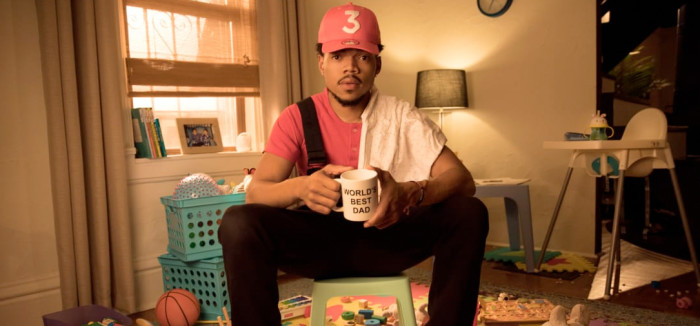 Finally, rounding out this trio of new hosts, the November 18 episode will see chart-topping recording artist Chance the Rapper hosting Saturday Night Live. The charismatic music personality has made quite the name for himself, having appeared twice as a musical guest on SNL before. But now he's got enough credibility as an overall entertainer to take a shot at hosting. If you haven't heard his music, you might recognize Chance the Rapper from his Kit Kat commercial.
Since Chance the Rapper doesn't have a new album to promote, he's going to let fellow rapper Eminem take over the musical guest portion of the show. Eminem doesn't have a new album announced officially, but some viral marketing has hinted at a new set of tracks from the rapper. Though Eminem has made some comedic appearances in movies like Funny People and The Interview before, I'm not sure if he'll get in on the comedy side of things on SNL, but I'd be more than happy to see it happen.
With the two most recently announced hosts, it appears Saturday Night Live is starting to give some different names a chance at showing off their comedy skills. More often than not the sketch series brings in big name actors and comedians to draw in viewers, but it's nice to see that they're mixing it up and bringing in talents like Tiffany Haddish and Chance the Rapper to host this season. Here's hoping they take a chance on more rising stars in the future.