The Morning Watch: Behind The Scenes Of 'Blade Runner 2049' Edition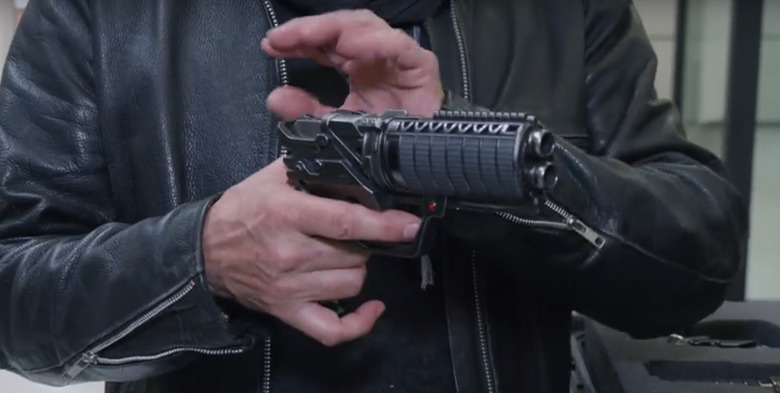 (The Morning Watch is a recurring feature that highlights a handful of noteworthy videos from around the web. They could be video essays, fanmade productions, featurettes, short films, hilarious sketches, or just anything that has to do with our favorite movies and TV shows.)
In this edition, Adam Savage from Mythbusters went behind the scenes of one of the Blade Runner 2049 prequel shorts to show you how much work went into these pieces of marketing leading up to the sequel that just hit theaters earlier this month. In a series of videos, he tours the set, checks out the props and even becomes an extra in the short. Check out all the videos below.
Even though Adam Savage may not be on the set of Blade Runner 2049 itself, the short film Nowhere to Run is set in the universe of the film and has narrative ties to the story that unfolds in the sequel. Plus, as you can see, the production design, sets, wardrobe and more look just as impressive as they do in the theatrical film.
Since Adam Savage is a prop master in his own right, of course he had to check out the weaponry, this time from the set of the actual sequel. Meeting with prop master Doug Harlocker, Savage gets to check out the new blasters introduced in Blade Runner 2049 as well as the recreations of the original blasters from the 1982 film.
Finally, back in the world of the Blade Runner 2049 short film, Adam Savage suits up in wardrobe, gets some make-up thrown on and becomes an extra. Just who is his character? You'll have to watch the video to find out.