'Saturday Night Live' And Kumail Nanjiani Tackle Racism, Sexual Assault & 'It', Watch The Best & Worst Sketches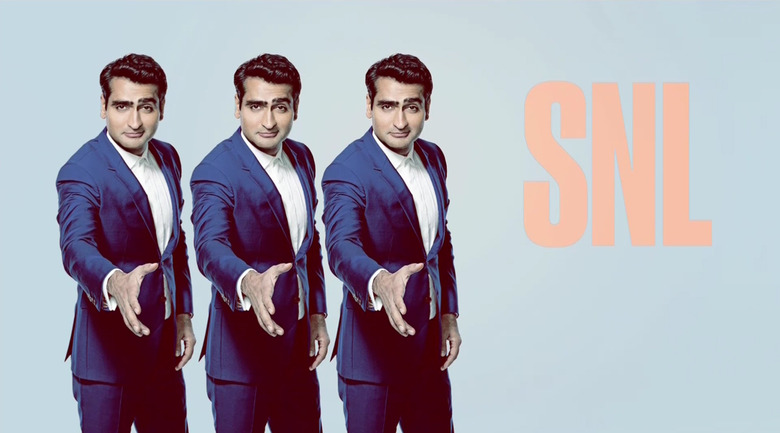 Saturday Night Live finished up their first batch of new episodes kicking off the 43rd season by bringing in Silicon Valley star Kumail Nanjiani to host for the first time, fresh off the summer success of his indie romantic comedy The Big Sick. Since Nanjiani is also a celebrated and established stand-up comedian, this episode felt like it was going to be a hit. So how did Nanjiani fare for his first time in Studio 8H?
Find out as we run through the best and worst sketches of the Kumail Nanjiani hosted Saturday Night Live.
The Best
Kellywise – As if Kate McKinnon needed to prove that she was good at playing yet another character, in this fantastic parody of the new adaptation of It, she played Kellyanne Conway as Kellywise the Dancing Clown. Not only does she mimic Bill Skarsgard's impression of Pennywise magnificently, but she does an amazing job of going back and forth between that voice as her Kellyanne Conway impression. On top of all that, this pre-recorded sketch is executed so well that it was easily the best sketch of the night.
Nursing Home – This was easily the best sketch for Kumail Nanjiani as a host. His constant upbeat attitude about grandma's sexual activities was funny in itself, but the technical aspects of this sketch helped this one land firmly as well. The perfectly timed cuts to Kate McKinnon's facial expressions are a big part of why this sketch works so well, so kudos to the episode's director for knocking this one out of the park.
Film Panel – After cutting jokes last week about Harvey Weinstein, this week's episode leaned into it with teeth fully bared. This was the first satirical effort of the night to tackle the onslaught of sexual assault allegations against the Hollywood heavyweight producer, and you couldn't ask for a better character to send up the headlines surrounding Weinstein than Kate McKinnon's fictional veteran actress Debette Goldry. Constantly the victim of sexism, of course Goldry has her own story about Harvey Weinstein, one that blasts him just as he deserves.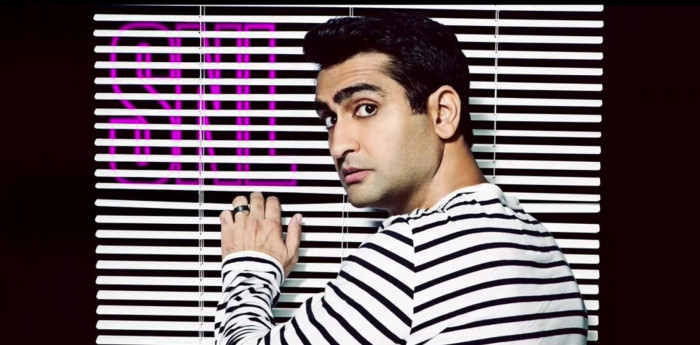 The Average
Donald Trump Trucker Rally – Alec Baldwin returned as Donald Trump after being absent during Gal Gadot's episode last weekend, and the writers really tried to make up for it by having him tackle a wide variety of topics. In fact, that was what really seemed to hold back the sketch from being great. It felt like they were biting off too little of various headline-making topics coming out of the White House this week without making a substantial dig into satirizing any of them in a very meaningful or hilarious way. The sketch wasn't bad, but it lacked punch. That Eminem joke felt particularly last minute, but that's to be expected since Eminem's Trump-blasting freestyle rap came really late in the week.
Bank Breakers – While the premise of this sketch was solid, I don't think the escalation was exaggerated enough to be laugh out loud funny. The initial reveal towards the beginning elicited a laugh, but then after then it was getting less funny, despite Kumail Nanjiani committing to the bit fantastically.
Customer Service – The production value and effort from this sketch makes me wish that I liked it more. Not unlike Lin Manuel Miranda's immigration short film sketch "Diego Calls His Mom" from last season, the short is admirable, even though it's not overly funny. Cecily Strong is great as Melania Trump, but the sketch doesn't end up being anything special.
The Worst
Office Halloween Party – The awkwardness of the premise itself is so genuine (thanks to the practicality of the speaker phone) that it almost circles back around to be truly awkward for us to watch. The need to repeat things so the employees' boss can hear what they're saying, the bad jokes, they're all done do authentically that the sketch is stilted by it. There's a good laugh from the reveal of the hepatitis and Aidy Bryant pulled another one out of me later, but otherwise, this one didn't work for me.
Hotel Check-In – This feels like the first draft of a sketch that Kumail Nanjiani would have appeared in on Portlandia. The Stargazer Lounge repetition did not have the intended effect the writers hoped it would, and rather than being funny over and over again, it just got annoying. There's a nugget of good comedy here, but it didn't shine when the time came for the show to air.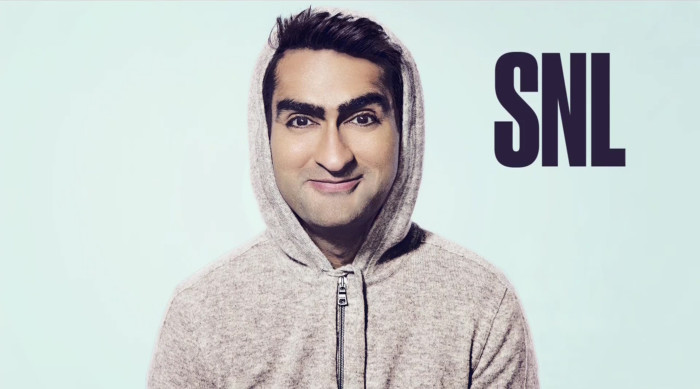 Weekend Update
Holy shit, Weekend Update was incredible tonight. Colin Jost and Michael Che were not pulling any punches with Harvey Weinstein this week, and they really laid into Donald Trump this week to. Their attitude was almost aggressive in their delivery, which made these jokes work even better in execution. This season so far, Che and Jost have a newfound confidence that has made Weekend Update shine, even when the episodes as a whole don't deliver the best sketches.
Ivana Trump – Cecily Strong has now played two of Donald Trump's wives, and now I hope she ends up playing Ivanka Trump at some point to make it a trifecta. Strong was outstanding in this Weekend Update appearance, especially when she starts eating that Ferrero Rocher chocolate. This was a nice reminder that Cecily Strong is every bit as good of a performer as Kate McKinnon, she just needs the right character to show off her talents.
The Host
It should come as no surprise that Kumail Nanjiani delivered an outstanding monologue. The introduction of it was a little weird as the transition from talking about The Big Sick into his stand-up act felt contrived, but Nanjiani didn't miss a step during any of this. His monologue offered up some hilarious and insightful commentary on the stupid racism that is present in our country right now as only a comedian like Nanjiani can deliver.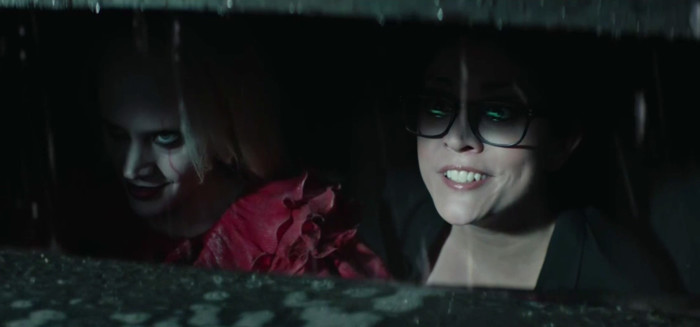 The MVP
Kate McKinnon and Cecily Strong – Both of these women brought plenty of laughs throughout the night in various ways. Each delivered amazing impressions, while also showing off their other comedic skills, even when the sketches around them were only average. McKinnon is given plenty of praise, but Strong is sometimes forgotten about when her talents are just as remarkable on the series. While McKinnon was in more of the higher quality sketches, Strong still was a bright spot throughout the rest of the episode.
The Final Word
The writing didn't feel like it was particularly up to snuff to give Kumail Nanjiani the kind of episode he deserved, but it was decent overall. I wish that he was part of more of the sketches that ended up being the best of the night, but that's just how the cookie crumbles sometime. At the very least, I hope Nanjiani's profile continues to grow and he'll get to come back for a second crack at hosting duties.
We'll be back with another review after Larry David returns to host on November 4 with musical guest Miley Cyrus.