Gal Gadot Gets A 'Saturday Night Live' Kiss From Kate McKinnon, Watch The Best & Worst Sketches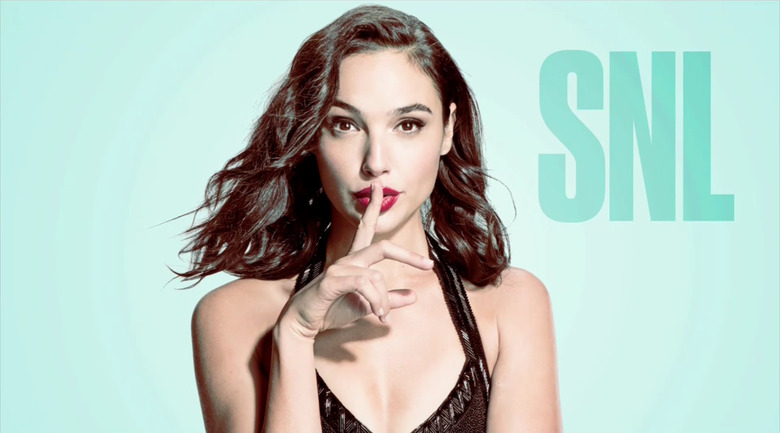 Gal Gadot dominated the summer box office in Wonder Woman, so that made her a prime candidate to tackle hosting Saturday Night Live for the first time. Taking on the challenge of hosting a live sketch comedy series like SNL is no easy task, even for the most seasoned comedian, so how did the predominantly dramatic actress handle the spotlight in Studio 8H? Gal Gadot did a solid job of hosting, but unfortunately, the writers didn't give her much to do besides play the straight woman to the rest of the cast.
Let's run through the best and worst sketches of the Gal Gadot hosted Saturday Night Live.
Tribute to Las Vegas and Tom Petty
After the tragic events last week in Las Vegas, rather than opening the show with the traditional cold open and pretending like everything is okay, Saturday Night Live did the classy thing by honoring those who fell victim to senseless violence last Sunday night. Jason Aldean, who was performing when gunfire was unleashed upon concert goers in Las Vegas, gave his respects to the fallen and their surviving loved ones and played the late Tom Petty's wholly appropriate "Won't Back Down," the perfect anthem for these dark times.
By the way, not that it takes away from the beauty of this tribute, but you have to admit that it's a strange coincidence that on the night Sam Smith served as musical guest, Jason Aldean played the Tom Petty song that got the Spectre theme song singer into a bit of hot water for plagiarism. Anyway...
The Best
First Date – This felt like a rough, awkward start to the show as the first sketch following the monologue, but once the premise was cleverly established, it was given life. We won't spoil the sketch's reveal, because that's half the fun, but once that turn comes, the punchlines are just plain great comedy writing.
The Maiden and the Mice – I'm a sucker for a good sketch that plays up the reality of a given fantastical situation for comedic effect. In this case, having Cinderella's mice friends make exactly the kind of dress that you'd expect a bunch of tiny, broke, unskilled mice to make is simple but effective. Their casual attitude about not being able to make a great dress while also being mildly annoyed by Cinderella's disappointment in their work is rather funny. Kate McKinnon's line about them basically giving up their 20s to make this dress really made me laugh hard.
Safelite Repair – Beck Bennett makes for the perfect creep in this sketch that takes those Safelite commercials and turns them on their head in the most inappropriate way. Just don't leave your high school daughter alone with the windshield repair guy.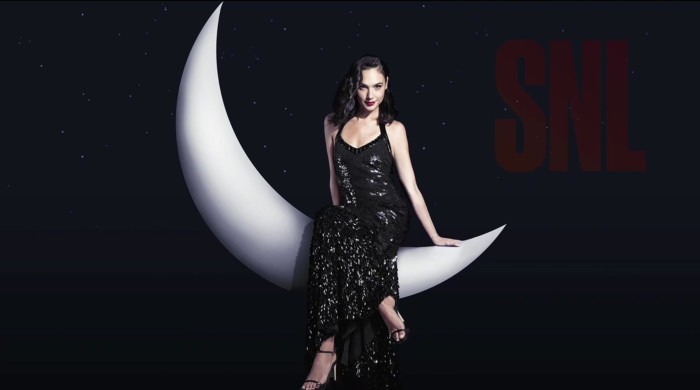 The Average
Themyscira – "Two lesbians arrive on Themyscira" sounds like the beginning of a street joke, but here it's just the start of a decent sketch where Gal Gadot again plays the straight woman, literally. Kate McKinnon and Aidy Bryant are an adorable lesbian duo, but this sketch felt like it never truly took off to meet its full potential. Kudos for that passionate kiss between Gal Gadot and Kate McKinnon though.
The Chosen One – It's kind of amazing that the character of Chad has become a recurring character in pre-recorded sketches like this after being Julia Louis-Dreyfus' dimwitted pool boy and Benedict Cumberbatch's dopey boy toy. This might be the best use of this character so far, by having the dufus high school kid employed to fight in a fantasy battle along the lines of The Chronicles of Narnia and Lord of the Rings, but even then, it's a one-note joke that doesn't really go anywhere.
Mirage – It's easy to have Gal Gadot play the object of affection in a desert mirage fantasy, and though she played the perfect opposition to the poor fantasy of Jamba Juice operated by Mikey Day, Kyle Mooney and Leslie Jones, there didn't seem to be enough escalation to create a wide enough divergence to be outright hilarious. Overall, it was just easy and predictable, though not without some amusement.
Espionage – Inspired by the odd sect of sexy online webcam shows at websites like Chaturbate, this sketch has a decent enough set-up featuring Cecily Strong and Aidy Bryant as fetish performers broadcasting for tips from online strangers watching them eat pickles. This might have been more entertaining if Cecily Strong was playing recurring character Cathy Anne in this sketch (the character comes pretty close), but even so, this particular sketch never really takes off and has an ending that you could see coming a mile away. It wasn't awful, but it wasn't great either.
The Worst
E! Fall Line-Up – The primary problem with this sketch is that these fake shows aren't anymore stupid or outlandish than the real brain cell killing programming on the E! network. Gal Gadot was solid as a couple of the Kardashians, but Chris Redd is completely wasted as Kanye West, much like the money spent on E! programming.
The Naomi Show – This doesn't feel like it was weird enough to be the 10-to-1 sketch of the night, even if Heidi Gardner's troubled teen character was particularly perplexing. While she deserves credit for a great character portrayal, the sketch around her doesn't pack much in the way of laughs.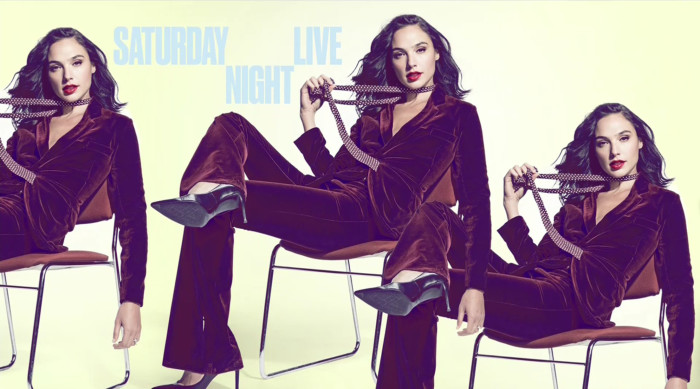 Weekend Update
Colin Jost and Michael Che got deadly serious with gun control punchlines tonight, but sometimes that's exactly what good satire is supposed to do. By mocking the tragedy of our reality with incredulity, we are able to express our frustrations with the status quo. It wasn't all heavy-handed punchlines though as there were some stellar one-liners to be observed as well.
Ruth Bader Ginsburg on Neil Gorsuch – I didn't find this particular edition of Kate McKinnon's impersonation of Ruth Bader Ginsburg and her famous Ginsburns, but I also can't help but give the comedian kudos for disappearing into this character. In this particular edition, McKinnon knocked off her glasses, but didn't miss a single beat, even staying in character to an ad-libbed reaction from Colin Jost. She's a consummate professional, and this is the kind of talent it takes to be the best.
Pete Davidson on Mental Health – It's good to have Pete Davidson back and like any good comedian, using his real life circumstances to inspire great comedy. In this case, it comes with the added bonus of meta comedy about trying to get himself into more sketches on SNL as a way of combating his own depression. The note from his doctor was hilarious, and I hope Pete Davidson does get more screen time now that he's working through his issues.
The Host
Gal Gadot isn't a comedy star, and she also has an accent which can make playing characters on a TV show that comes together in a single week a difficult endeavor. But Gadot did the best she could, remaining upbeat and chipper, barely faltering throughout the episode. Even so, Gal Gadot was employed mostly as the straight woman in each sketch, something that is often done with dramatic actors who haven't really stretched their comedic chops before, and it really did let her cut as loose as I hoped she would.
Gadot has some comedy experience after starring in Keeping Up with the Joneses, but she wasn't exactly delivering many of the laughs in that movie (no one did, to be honest). It would have been nice to see her get a little crazy, but it seems that Gadot is one of those stars who doesn't have a lot of crossover potential between drama and comedy. While she may not be naturally funny, she had enough energy and charisma to coast through the evening, and she deserves credit for giving this daunting job a solid attempt. At the very least, she was clearly having a blast with the cast.
The MVP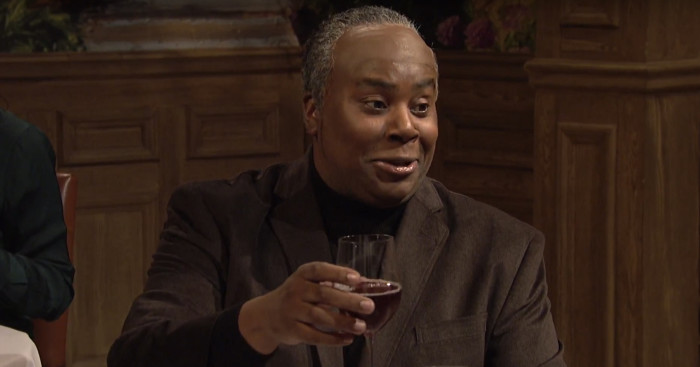 Kenan Thompson – Aside from being in the best sketch of the night, Kenan Thompson was a strong performer throughout the night, even bringing laughs to the less than stellar sketches of the evening. Even The Naomi Sketch wasn't a total wash because of Kenan Thompson's presence as a fake drill sergeant. His energy can always be counted on to hold up a sketch higher than it otherwise might reach.
The Final Word
Overall, this was a rather middle of the road episode of Saturday Night Live. Part of that comes from the fact that the host didn't do anything particularly outlandish or hilarious. But the other part comes from the fact that it might have been a little difficult to pull comedy out of a week that was filled with so much sadness thanks to the Las Vegas tragedy. There wasn't even any room for any political satire with the exception of Weekend Update.
Here's hoping next week things perk up when there's a full fledged comedian on set with Kumail Nanjiani hosting the October 14 episode of Saturday Night Live. Be sure to come back for our review.