'Rick And Morty' Did It: McDonald's Officially Bringing Back Szecuan Sauce, But There's A Catch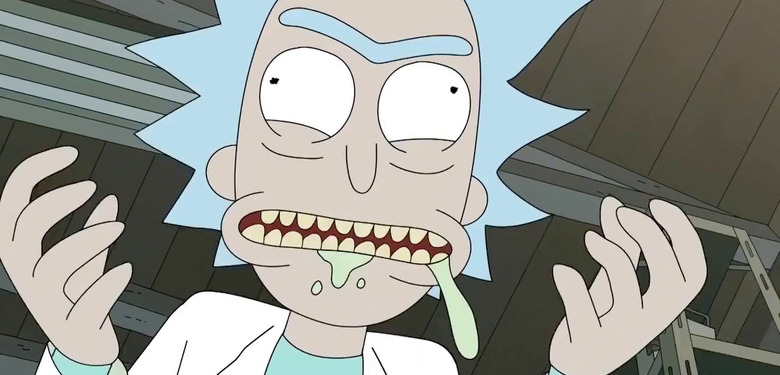 The third season of Rick and Morty came to an end this past weekend. But it feels like just yesterday we were all caught off guard by the surprise third season premiere, which revealed the apparent primary motivation for all of Rick Sanchez's galaxy traveling was all in an effort to get back the limited edition Szechuan sauce that McDonald's once sold as a cross-promotion for Disney's 1998 animated movie Mulan. The episode prompted fans to be just as hungry as Rick was for the dipping sauce, and now they're finally going to get it.
Since the third season premiere of Rick and Morty aired, series co-creators Justin Roiland and Dan Harmon received their own big Szechuan sauce bottle straight from McDonald's, and a few lucky fans also received some as well (one even sold it for a ridiculous amount of cash). This time, McDonald's is making the sauce available to everyone, but only for one day. Find out more about how McDonald's Szechuan sauce returns this month below.
If you're not one to keep up with fast food news (who the hell does that anyway?), McDonald's has started selling new Buttermilk Crispy Tenders in their establishments. To help advertise these new chicken tenders, McDonald's is asking people to get "obsauced" with them by trying the new offering along with the choice of 10 different dipping sauces: Signature sauce, honey mustard, spicy buffalo, tangy BBQ, sriracha mac, sweet and sour, hot mustard, creamy ranch, honey and, you guessed it, Szechuan sauce.
Each of the sauces even has a limited edition poster for customers to get their hands on, and the one for the Szechuan sauce feels like it's inspired by Rick and Morty. Check it out: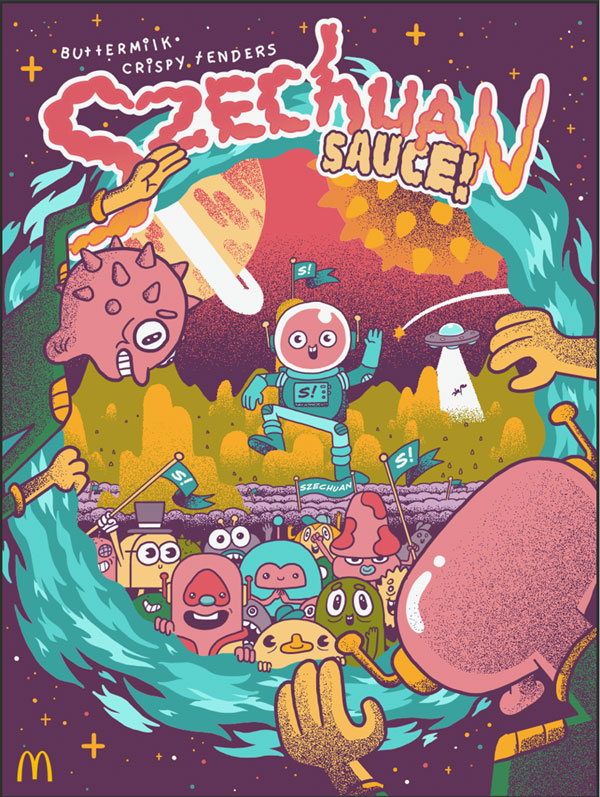 So when and where can you get your hands on the Szechuan sauce? On October 7 at 2pm local time, participating locations will be offering the Szechuan sauce. You can find the closest location involved in this promotion at McDonald's website for the event, but make sure you check your individual location to make sure it will be carrying the Szechuan sauce, because not every McDonald's involved will have it in stock.