'Spielberg' Trailer: A Star-Studded Profile Of One Of Hollywood's Most Influential Filmmakers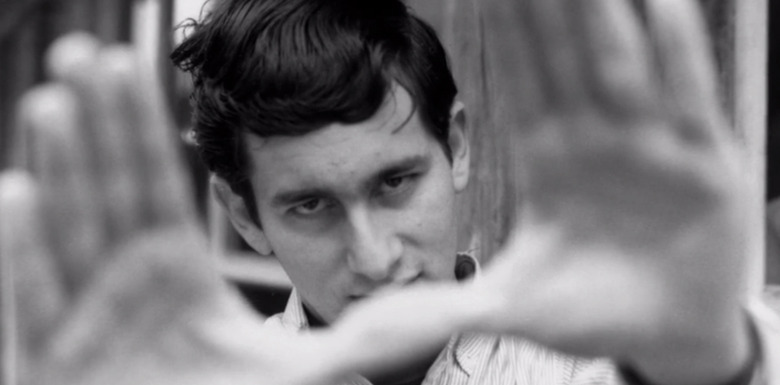 There aren't too many filmmakers who general audiences know by name. But if there's one name still making movies today that they'll recognize the most, it's Steven Spielberg.
The man has been behind the movie magic and suspense of Jaws and Jurassic Park, the wonder of Close Encounters of the Third Kind and E.T. The Extra Terrestrial, the adventure and action of Raiders of the Lost Ark and Minority Report, and the powerful drama of The Color Purple and Schindler's List. Now he's getting in front of the camera for an extensive documentary profile on HBO that is simply called Spielberg, and the first trailer not only has the man himself, but it also features an impressive array of talent talking about the Oscar-winning filmmaker and his undeniable influence on cinema at large.
Watch the Steven Spielberg documentary trailer below.
Spielberg says that all of his films come from a part of him that he can't really articulate, and I hope that the documentary is extensive enough that it allows us to hear in Spielberg's own words what certain moments from his most iconic scenes mean to him on a level that we haven't yet heard in other interviews and profiles on the filmmaker.
With such a publicized filmmaker as Steven Spielberg getting his own documentary, there's a concern here that this won't contain anything revelatory that hasn't been discussed and dissected by cinephiles and scholars. But the line-up of names appearing in this documentary to talk about Steven Spielberg should offer some unique perspectives that we don't normally have the opportunity to hear in reference to the director.
The documentary only gives us a sneak peek of the contributions made by fellow filmmaker Martin Scorsese, Schindler's List star Liam Neeson and Catch Me If You Can star Leonardo DiCaprio. But other names appearing include J.J. Abrams, Christian Bale, Drew Barrymore, Cate Blanchett, Francis Ford Coppola, Daniel Craig, Daniel Day-Lewis, Brian de Palma, Laura Dern, Richard Dreyfuss, Ralph Fiennes, Harrison Ford, David Geffen, Tom Hanks, Dustin Hoffman, Holly Hunter, Jeffrey Katzenberg, Ben Kingsley, Kathleen Kennedy, George Lucas, Oprah Winfrey, and Robert Zemeckis.
Whew, that's quite the line-up.
Behind the camera for this documentary is the highly experienced and qualified Susan Lacy, who worked on the popular PBS documentary series "American Masters" for over thirty years, racking up 79 episodes as executive producer, including several episodes that she wrote and/or directed herself, covering entertaining icons such as Mike Nichols, Judy Garland, David Geffen and Rod Serling. If Spielberg is half as good as I hope it will be, I would mind seeing Lacy take on even more documentary profiles of cinema's finest filmmakers.
Here's the official synopsis of Spielberg from the New York Film Festival, where it will premiere on October 5:
Susan Lacy's Spielberg traces the private, public, and artistic development of one of cinema's true giants, from his early love of moviemaking as a kid growing up in all-American suburbia, through his sudden rise to superstardom with Jaws, to his establishment of a film-and-TV empire with DreamWorks and beyond. All along the way, Spielberg has approached every new film as if it were his first. Featuring interviews with friends and contemporaries in the "New Hollywood" (Francis Coppola, Brian De Palma, George Lucas, Martin Scorsese); key artistic collaborators (including Tom Hanks, John Williams, longtime DP Janusz Kami?ski); and, the film's most touching presences, Spielberg's beloved sisters and parents, Arnold and Leah.
Spielberg will debut exclusively on HBO next month on October 7, 2017.