Disneyland's 'Guardians Of The Galaxy' Ride Update Will Feature A 'Thor: Ragnarok' Monster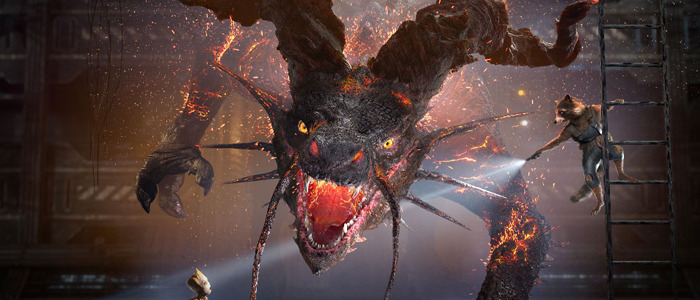 Starting today, if you visit Guardians of the Galaxy – Mission: BREAKOUT! at Disney's California Adventure theme park in Anaheim, California, the ride experience changes during the evenings and a whole new storyline takes over. It's called Guardians of the Galaxy – Monsters After Dark, and it's happening between now and October 31 as a way for Disney visitors to celebrate the Halloween season.
You can read a lot about the seasonal overlay right here, but we've just learned that one of the new additions will be the inclusion of Surtur the fire dragon, an ugly-looking creature that also appears in this fall's Thor: Ragnarok. Synergy!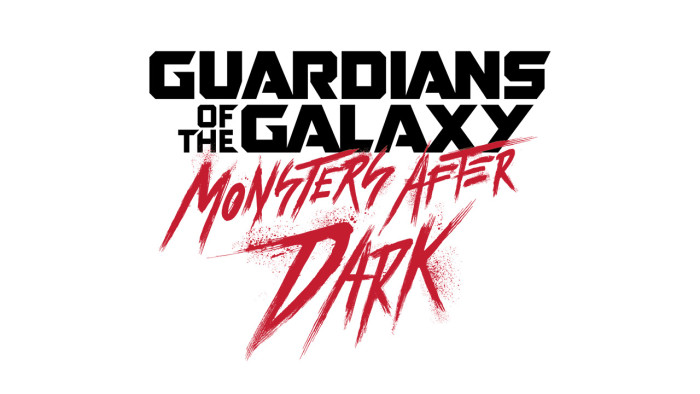 Monsters After Dark picks up just seconds after the Mission: BREAKOUT! storyline ends, and the updated story involves the Guardians realizing they've made a terrible mistake: while breaking out of the facility belonging to Taneleer Tivan (aka Benicio Del Toro's The Collector), they notice that they've left the smallest member of their team behind: Baby Groot. Rocket Raccoon enlists the riders' help to find his pint-sized pal, but in the process, they all come face to face with the creatures that have been released from The Collector's, uh, collection.
And according to Marvel, Surtur the fire demon – looking like he just burst in to discover his Balrog lover mid-coitus with Smaug (Smaug has always been a cheating bastard) – is joining the ranks for some reason, and we'll have to either visit the ride at night for ourselves or wait for a walk-through video to pop up on YouTube to see if that appearance is sufficiently explained. Was Surtur hidden in the background of The Collector's collection, and is just getting a bigger placement now? Or is this nothing more than a fun little tie-in with an upcoming Marvel movie? These are important questions, people, and we demand answers!
We saw Thor leaping up to fight Surtur in footage from Comic-Con, and it looks like The Incredible Hulk is getting in on that action as well, since he went head to head with the fire dragon in one of the trailers. And let it be known that Sutur is based on a real character from Norse mythology, a fire giant who essentially brings about the end of the world.
But enough doom and gloom. If you happen to visit Disneyland during the day between now and Halloween night, the Mission: BREAKOUT! experience will still be there for you; it's only in the evenings when Monsters After Dark takes over the ride with its updated story. But either way, you should definitely check out Peter Sciretta's exhaustive list of more than 80 Marvel easter eggs he found on the ride.
Thor: Ragnarok blasts into theaters on November 3, 2017.