'Star Wars: Episode 9' Will Now Open On December 20, 2019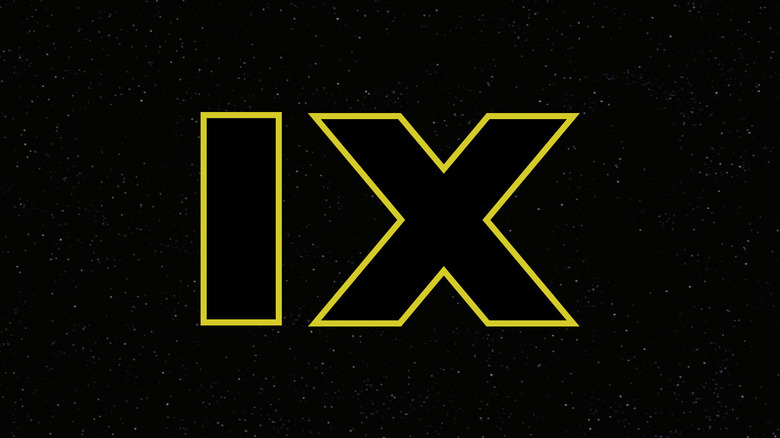 This morning, it was announced that Star Wars: The Force Awakens director J.J. Abrams would return to the series with Star Wars: Episode 9. So it should come as no surprise that the final film in the sequel trilogy has been pushed back seven months to accommodate the creative shuffling behind the scenes.
The news of the Star Wars Episode 9 release date change arrived via the official Star Wars Twitter account, which unveiled that the film will now open on December 20, 2019:
Star Wars: Episode IX is scheduled for release on December 20, 2019. pic.twitter.com/rDBqmuHX89

— Star Wars (@starwars) September 12, 2017
The original release date was May 24, 2019, the traditional Memorial Day weekend that the series used to call home in years past. While The Force Awakens, Rogue One: A Star Wars Story and the upcoming Star Wars: The Last Jedi have received Christmas-friendly release windows, Lucasfilm has been angling to get Star Wars back in the summer, first with the untitled Han Solo spin-off and then Episode 9. It appears that this plan has hit another speed bump.
It should be noted that Star Wars: The Force Awakens was originally intended to be a May 2015 release, but Abrams requested more time to get the screenplay in shape. In other words, Episode 9 is very much echoing Episode 7 – J.J. Abrams joins a Star Wars movie alongside a new screenwriter (Lawrence Kasdan a few years ago, Chris Terrio now) and requests more time to make sure the movie gets made right rather than quickly. And in both cases, Lucasfilm and Disney have acquiesced.
Although no production date was officially announced, Episode 9 was expected to begin production as early as next month to meet its May 2019 deadline. With the release date pushed back, we can expect cameras to begin rolling much later than that. Since The Last Jedi began filming in February 2016 to make its December 15, 2017 release date, we can probably expect something similar here. That gives Abrams and Terrio five or six months to crack a screenplay that pleases both them and Lucasfilm. And considering that original director Colin Trevorrow left Episode 9 after not seeing eye-to-eye with Lucasfilm's Kathleen Kennedy on the direction of the story, there may be still be a lot of story left to crack.
While the internet loves a juicy headline about turmoil at Lucasfilm, both Abrams and Kennedy know exactly what they're getting into here. Abrams feels like a "safe" choice, albeit a safe choice who has already made one exceptional Star Wars movie. At the very least, he knows what to expect from the experience and Kennedy knows what to expect from him. I imagine the Star Wars game of musical chairs will be coming to an end fairly soon.
And hey, the filmmaker who first introduced Rey, Finn, Poe, and the rest of the new gang now gets the chance to send them off. And he now has the time to hopefully do it right.
Star Wars: Episode 9 will open on December 20, 2019. That's one week after Wonder Woman 2, for those keeping track.