The Morning Watch: 'Stranger Things' RPG, The Philosophy Of 'Westworld' & More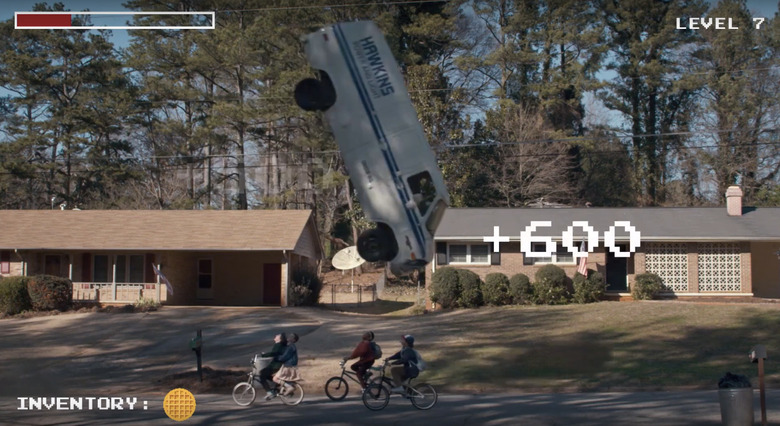 (The Morning Watch is a recurring feature that highlights a handful of noteworthy videos from around the web. They could be video essays, fanmade productions, featurettes, short films, hilarious sketches, or just anything that has to do with our favorite movies and TV shows.)
In this edition, listen to a TEDx talk from Kong: Skull Island director Jordan Vogt-Roberts about how important it is to take a real leap of faith in order to follow your creative dreams instead of holding ourselves back because we feel vulnerable and afraid to fail. Plus, a video essay takes a look at the philosophy of HBO's series Westworld, and Stranger Things gets turned into an abridged, old school RPG video game.
The magic of TEDx talks come from listening to the speaker on stage, so we'll just let this synopsis of this particular lecture from Jordan Vogt-Roberts explain what it's all about and then you can listen to the entire talk yourself.
Jordan believes we live in a "show-me" culture. it's not enough to tell someone your idea, anyone has the tools to manifest their ideas into existence. It's an exciting time but most people never take the first leap of faith necessary to follow their creative dreams because they're afraid to be vulnerable and afraid to fail. Great art cannot exist without vulnerability and failure. He will discuss this concept and specifically how it relates to a country like Viet Nam and how to continue to grow the arts by encouraging people taking that first frightening leap is the only way to create disruptive content.
It's no secret that Westworld is full of ancient philosophy despite being a show set in the future. This video essay from Wisecrack looks at how the series looks at the themes of predestination, ethics, consciousness and a lot more, all through the guise of a violent, lustful, technologically advanced theme park at the center of a sci-fi cable series.
Finally, Netflix had some fun with the first season of Stranger Things and turned it into an abridged, old school RPG  video game. It's nothing Earth-shattering, but it's a fun distraction while we wait for the second season to arrive in October.