'78/52' Trailer: A Gloriously Detailed Breakdown Of The Most Iconic Scene From 'Pyscho'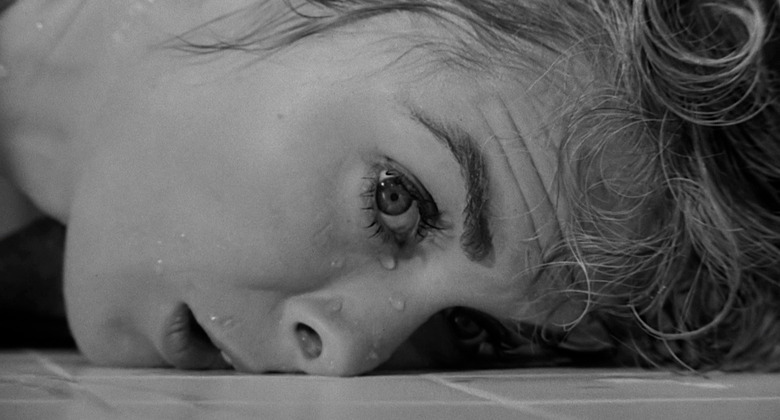 Psycho is one of the most acclaimed thrillers ever made. In fact, Alfred Hitchcock's 1960 classic is one of the best films of all time, regardless of genre. It's been studied endlessly by scholars, cinephiles and film critics alike, and now a new documentary breaks down the film's most iconic scene, pouring over every significant detail to find a deeper meaning.78/52 hails from director Alexandre O. Philippe, who sat down with filmmakers like Peter Bogdanovich, Eli Roth and Guillermo del Toro, writer Bret Easton Ellis, legendary editor Walter Murch, composer Danny Elfman, actor Elijah Wood, and Jamie Lee Curtis and Oz Perkins, the respective children of Psycho stars Janet Leigh and Anthony Perkins, for a film that meticulously breaks down the three-minute sequence composed of 78 camera set-ups and 52 edits.
Watch the Psycho documentary trailer below to see what we're talking about.
This documentary is a dream for cinephiles and there's plenty to be learned from the film, even for those who have seen Psycho hundreds of times. So much insight is provided from varying perspectives, including unique voices like art curator Timothy Standring and Janet Leigh's body double Marli Renfro. You can find out more about their contributions in or full review from the Fantasia Film Festival last month, which also offers up praise for when the film analyzes the shower scene frame-by-frame:
"This sequence is pure film nerd manna from heaven, analyzing every angle, every cut, every object in frame. Sometimes picking apart something and laying it bare can rob it of its power – after all, a good magician never reveals his or her secret. Yet that's not the case here. The meticulous deconstruction of the shower scene ends up making it all the more potent, and you may find yourself picking up on things you never noticed before, even if you've already seen the scene in question a dozen times."
Having seen the film at Sundance at the beginning of the year, I can personally tell you that 78/52 is thoroughly fascinating. Though it takes some time to get through the general set-up for Psycho for the less educated audience members, the pay-off for the breakdown of the famous shower scene is worth it. This documentary makes me wish one of these could be produced for other various iconic scenes from cinema's history.
Here's the official synopsis:
The screeching strings, the plunging knife, the slow zoom out from a lifeless eyeball: in 1960, Alfred Hitchcock's Psycho changed film history forever with its taboo-shattering shower scene. With 78 camera set-ups and 52 edits over the course of 3 minutes, Psycho redefined screen violence, set the stage for decades of slasher films to come, and introduced a new element of danger to the moviegoing experience. Aided by a roster of filmmakers, critics, and fans—including Guillermo del Toro, Bret Easton Ellis, Jamie Lee Curtis, Eli Roth, and Peter Bogdanovich—director Alexandre O. Philippe pulls back the curtain on the making and influence of this cinematic game changer, breaking it down frame by frame and unpacking Hitchcock's dense web of allusions and double meanings. The result is an enthralling piece of cinematic detective work that's nirvana for film buffs.
78/52 will hit limited theaters, and various VOD platform on October 13, 2017.