Emilia Clarke's Han Solo Spin-Off Character Name Revealed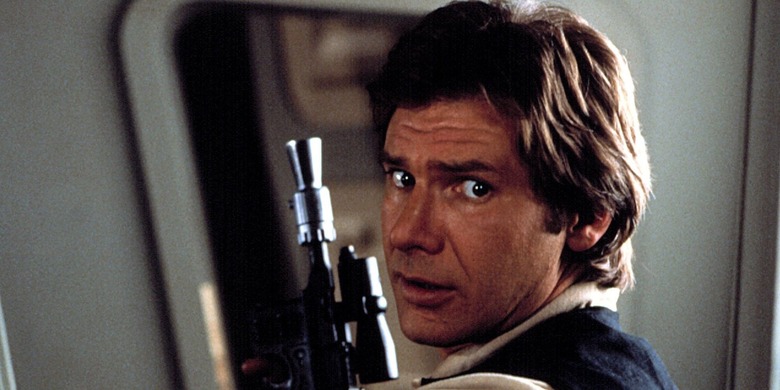 Director Ron Howard is currently hard at work trying to salvage the Han Solo spin-off on the way from Lucasfilm. The filmmaker stepped up to replace directing duo Phil Lord & Chris Miller after some troubles behind the scenes with producers Kathleen Kennedy and Lawrence Kasdan resulted in them splitting from the project. Even with those troubles, we still know very little about the movie itself, though a few new details have come to light.
Along with news of Michael K. Williams no longer having a role in the Han Solo spin-off, with his character being cut entirely after scheduling conflicts kept him from returning for reshoots, the actor revealed another little tidbit that we hadn't heard before: the name of Emilia Clarke's character in the movie.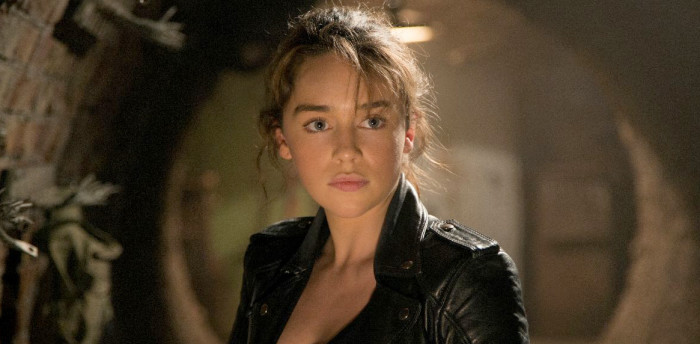 During an interview with Vanity Fair (via Star Wars Underworld) Williams explained that his half-human, half-animal character provided a link between Alden Ehrenreich and Han Solo and the character Emilia Clarke is playing. In the quote, he referred to her character as "Kira." But that's all we got from him.
Funnily enough, "Kira" was a name that was thought to belong to Daisy Ridley in The Force Awakens before it was revealed that her character would be named Rey. However, it turns out the spelling of that name in Vanity Fair is not "Kira" but instead "Kura." This has been confirmed by MakingStarWars.net by way of their sources who have been working at Pinewood Studios during production. They'd heard about the Emilia Clarke Han Solo character name previously but were waiting for another form of confirmation, and here it is.
So who is Kura? Does this name provide any hints as to who she might be?
Kura is one of the models of children's beds at IKEA, and it just so happens to be a reversible bed that can put the mattress on the floor or up high like a loft. Maybe Kura will be a character who is some kind of double agent, going back and forth between the Empire and the Rebel Alliance.
There's also a Portuguese DJ and producer named Kura. Perhaps Emilia Clarke is playing some kind of show business type who produces albums for the various bands who play at cantinas across the galaxy. Maybe she crosses paths with Han Solo because one of her bands needs transport to a gig in a hurry.
New Zealand also has a protein powder named Kura. So there's always a chance Emilia Clarke plays some kind of health conscious executive trying to transport her goods across the galaxy. Maybe that protein powder is being supplied as a supplement to the Empire's stormtroopers, and Han Solo's shipment will be used as a way of sneaking some Rebels into an Imperial stronghold.
These are all just guesses for now, much like the same educated guesses we made after Woody Harrelson revealed that his character's name was Beckett. Since we won't be seeing the Han Solo movie until next summer, we're not sure when we'll get more definitive details about the story and characters for the spin-off, but we'll keep our ear to the ground for updates.