The Morning Watch: Robert Pattinson Wants A Hot Dog, How IMAX Projectors Work & More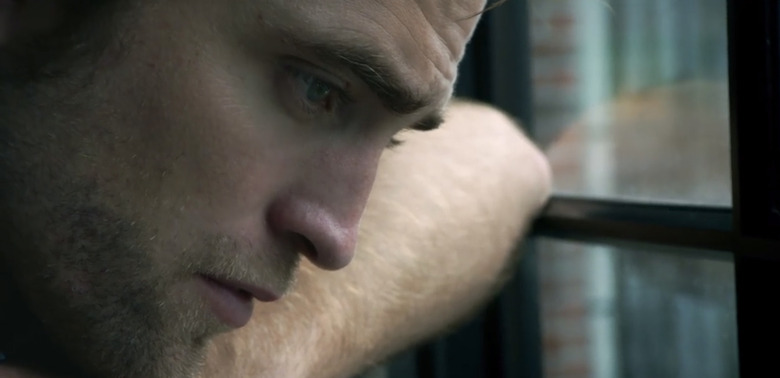 (The Morning Watch is a recurring feature that highlights a handful of noteworthy videos from around the web. They could be video essays, fanmade productions, featurettes, short films, hilarious sketches, or just anything that has to do with our favorite movies and TV shows.)
In this edition, Robert Pattinson stars in a short film that he wrote himself about his desperation for a hot dog in New York. Plus, get an up close and personal look at how a 70mm IMAX projector works, and take a masterclass in comedy from one of the best insult comics in the galaxy, Jabba the Hutt.
Robert Pattinson may have taken his fair share of jabs while he was starring in the Twilight movies, but the actor has carved quite a career for himself by taking unique roles, working for acclaimed auteur filmmakers. Pattinson has been garnering plenty of praise for his turn in Good Time, and while that movie is only playing in select theaters, you can watch another performance of his that shows a different side to the actor, thanks to GQ. In this short, that he wrote himself, Pattinson is hungry and going stir crazy in his hotel, so he hits the New York streets in search of a hot dog. Does he get it? You'll have to watch to find out.
While you may have heard endless praise for the 70mm IMAX format, especially with the arrival of Dunkirk in theaters this summer, you may not know much about how a film of that size is brought to life on the big screen. For those curious, a video from High Orbit Media goes behind the scenes of an IMAX movie theater to show us the inner workings of a 70mm IMAX projector, and it's impressive to say the least.
Finally, to add a little humor to the start of your week, we have a MasterClass that will be invaluable to you in your future endeavors. Following in the footsteps of online courses from the likes of Steve Martin, Aaron Sorkin, and more, this MasterClass from Bellpond will guide you on your way to becoming a bona fide comedian, thanks to some tips and tricks from Jabba the Hutt. You may not know this, but Jabba the Hutt is quite the experienced comedian, and he knows his way around even the shadiest comedy clubs, especially when it comes to dealing with hecklers.