Star Wars: The Last Jedi – Everything We Learned Last Week In Under 800 Words
So much news was revealed from EW's Star Wars: The Last Jedi cover story. We have covered the highlights on the site in-depth, with our own trademark analysis and speculation, but if you're looking for the CliffsNotes version, here it is. Below, we've assembled all of the hard facts we learned about Rian Johnson's new Star Wars movie in about 800 words.
All photos were initially revealed over at Entertainment Weekly.
Rey was told in Force Awakens that the answer's not in the past; it's looking forward. But she's still searching for who she is and where she came from to help define where she's going. Daisy Ridley hints that even if Rey were to find answers, that wouldn't help her move forward. Luke Skywalker might or might no know who Rey is, Mark Hamill and Ridley seem to have some disagreement about this.
Luke is now a broken man and does not give Rey a warm welcome. He believed that his nephew Ben Solo (aka Kylo Ren) was the chosen one before he betrayed him. If Kylo, Luke, and Anakin aren't the ones who "will bring balance to the Force," then who is? Rey? Luke feels responsible for the Jedi Academy massacre and feels guilt for not being able to sense the darkness inside Ben. This is why he has gone into exile. He did not go to Ahch-To just to hide, but instead, thinks he's doing the right thing by taking himself out of the equation.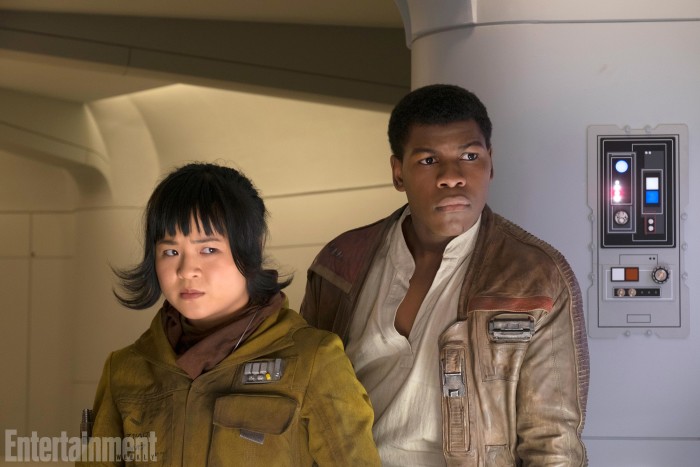 The Resistance is still a tiny ensemble that's now "cut off, on its own, and hunted when the Republic is shattered." The fact that the republic is no more means that the Resistance is "isolated, and they're very, very vulnerable." Expect the heat to be "immediately turned" up on the Resistance.Kelly Marie Tran plays Rose Tico, a lowly Resistance mechanic who believes Finn is a hero even though he doesn't believe he is one. Rose is good at her job, but is a nobody, a background player who becomes thrown into the middle of this story.
Chewbacca will be seen dealing with the loss of Han Solo.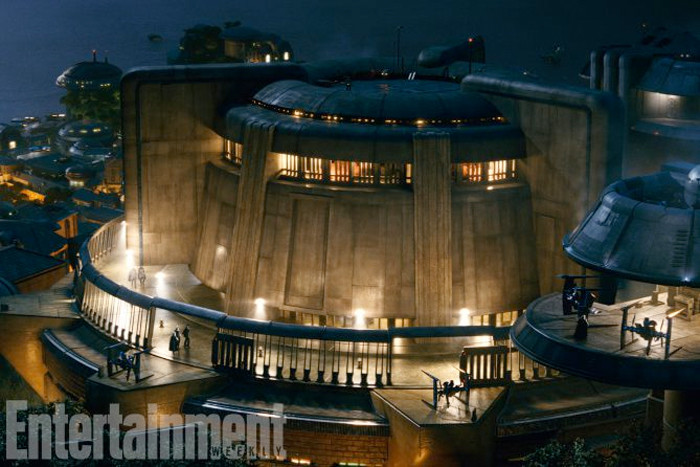 We got our first look at the exterior of Canto Bight, a casino city located on the planet of Cantonica where the richest people in the galaxy go to forget that there's a war brewing. Little vehicles above the casino are police speeders controlled by armored officers who keep the perimeter under surveillance.
Finn and Rose are on a mission to Canto Bight to find Benicio del Toro's character, who is only being referred to as DJ, though that's not his name in the movie. DJ is described as "an enigmatic figure whose tattered, threadbare clothes and lackadaisical attitude conceal a sharp mind and expert skills." He is the best codebreaker in the galaxy, not aligned with any side, only in it for financial gain. Hackers are referred to as "slicers" in the Star Wars universe.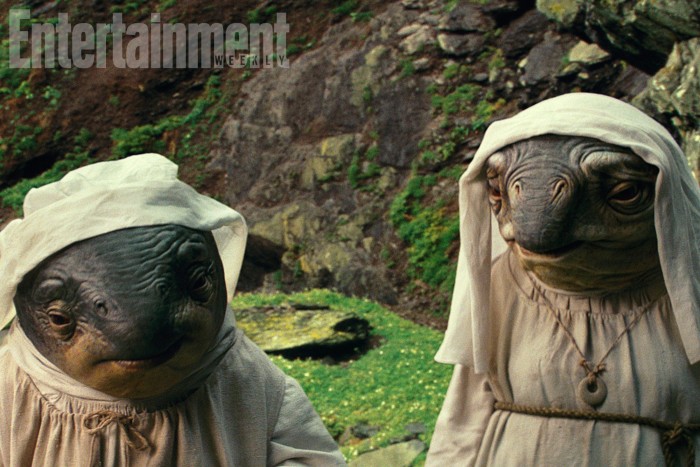 The Jedi Temple on Ahch-To is a place that has the "foundations of where this all started." And while The Last Jedi apparently doesn't get into the creation of the religion, the location will deepen the Star Wars mythology. We got a look at two new species on the world; both created practically by Neal Scanlan's creature shop.
A fish-bird alien species who have lived on Ahch-To for thousands of years, these female nuns tolerate Luke's presence and are essentially the caretakers of the ancient Jedi structures on the island.
Porgs, who were inspired by puffins that lived on Skellig Michael filming location. The small cute creatures with hidden sharp teeth have a special bond with Luke and aren't thrilled to see Rey show up.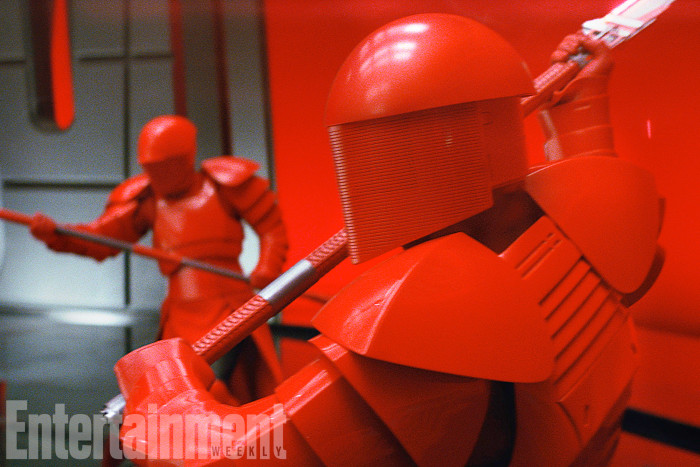 Supreme Leader Snoke will still be performed via performance capture by Andy Serkis despite rumors that he would be played by a puppet. Neal Scanlan built a maquette that they had on set for lighting reference and to give the actors a sense of what it was going to feel like. Snoke, who has a larger role in this film, has some new protectors called the Praetorian Guard. They are dressed similarly to the red-cloaked Imperial Guards we saw in the original trilogy, but have a less formal and more battle-ready samurai look.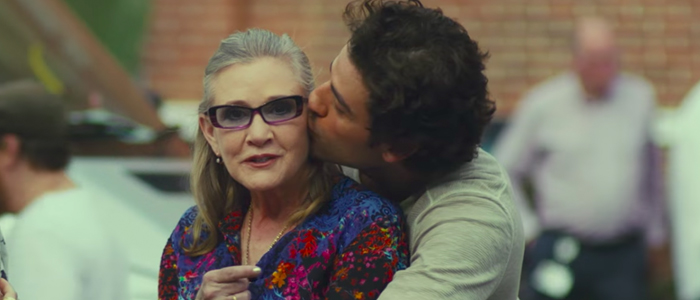 General Leia Organa is mourning the death of her husband, but still trying to move forward and take care of the task at hand. The film has not been changed after Carrie Fisher's death, but audiences are "going to [have] a very emotional reaction to what she does in this movie."
Leia has developed a special bond with X-wing pilot Poe Dameron (Oscar Isaac) which is in some ways a surrogate mother/son relationship. With tough love, Leia is encouraging Poe to take up more of a leadership role in the Resistance.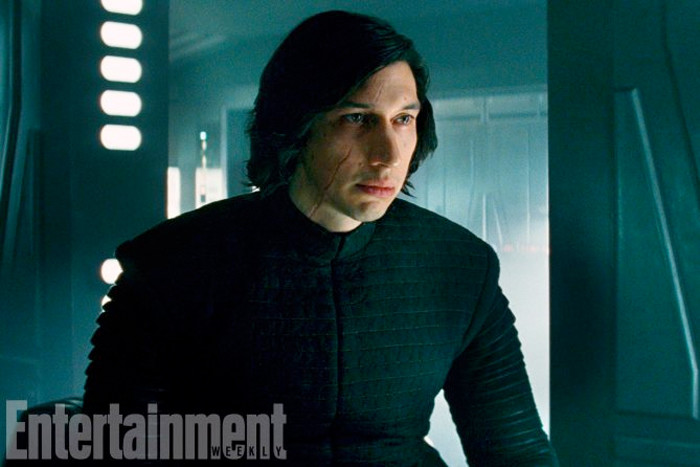 Adam Driver's Kylo Ren will be coming to terms with defeat and the defining act of killing his father.Gwendoline Christie's Captain Phasma will see more action in Last Jedi. But if you're looking for backstory, you'll have to read the comics.Star Wars: The Last Jedi opens on December 15, 2017.