When Can You See Adam West's Final Performance As Batman?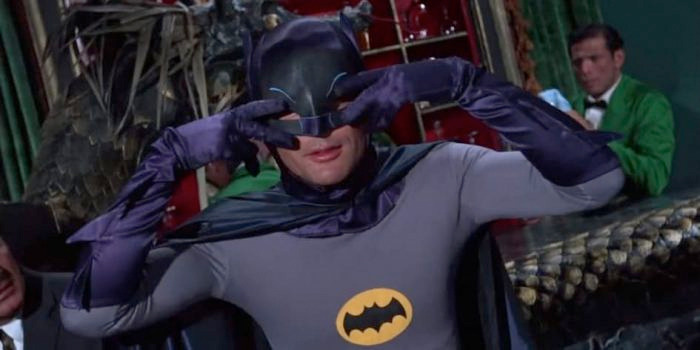 The universe was cruel earlier this year when it took Adam West away from us. The iconic actor, who played The Caped Crusader in the beloved '60s Batman series, passed away back in June, prompting tributes from the /Film staff and fans spread across Hollywood and the world. But thankfully, we'll get to see Adam West as Batman one more time.
Before Adam West passed away, there was a Warner Bros. and DC Comics animated movie featuring Adam West and Burt Ward teaming up again as Batman and Robin, reprising their roles from the Batman TV series that began in 1966. It was such a success that a sequel was put into works that would adapt a storyline that was intended for the TV series, but never filmed for a number of reasons. It turns out Adam West had finished recording all of his lines for that movie before he passed away, and now we know when you'll be able to see it.
First, here's the cover art for the home video release of Batman vs Two-Face, revealed on BestBuy.com: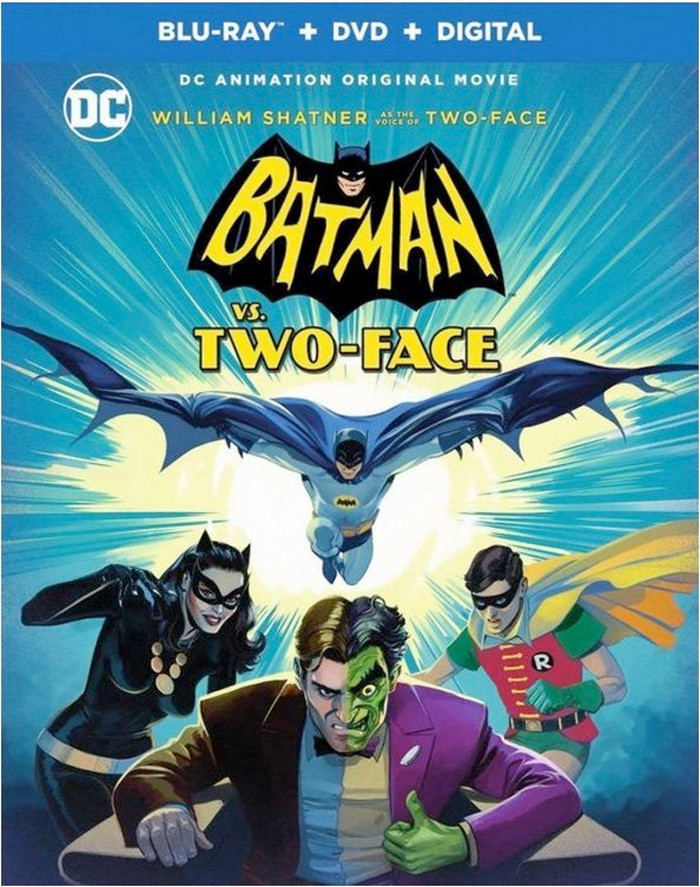 The inspiration for this animated feature comes from an episode of Batman written by Harlan Ellison that was intended to introduce the villain Two-Face, as seen above. However, a combination of Ellison clashing with ABC executives during this time, as well as the gruesome nature of Two-Face's appearance (and penchant for carrying a shotgun) resulted in the episode never being shot for the small screen. Instead, it was relegated to a comic book published back in 2014.
The comic book featured some pretty exciting action sequences involving a chase between the Batcopter and Two-Face on a boat, culminating with a fight on a pirate ship. Hopefully that's something we'll get to see in the animated feature that also features the voice of William Shatner as the facially deformed villain in question.
So when will you get to see it? Well, if the product page on Best Buy's website is to be believed, then it will be released on Blu-ray and DVD on October 17, 2017. However, it has become customary with these DC Animation projects that they get released on Digital HD before hitting physical media, and even before that, Fathom Events usually gives the movies an evening to play in theaters. We'll just have to wait for those dates to surface another time.
For all you Adam West fans out there, that won't even be the last we'll hear from the actor since he had already recorded lines for five additional appearances on future episodes of Family Guy. In case you missed it, watch the tribute to the actor from the FOX animated series right here.