'Annabelle: Creation' Clips: You Probably Shouldn't Open Secret Doors In Locked Rooms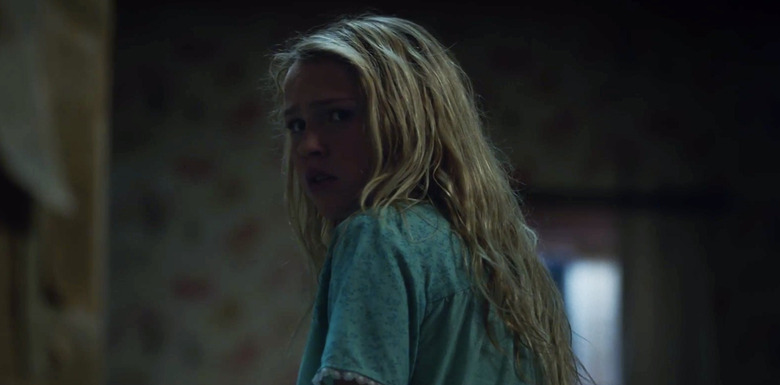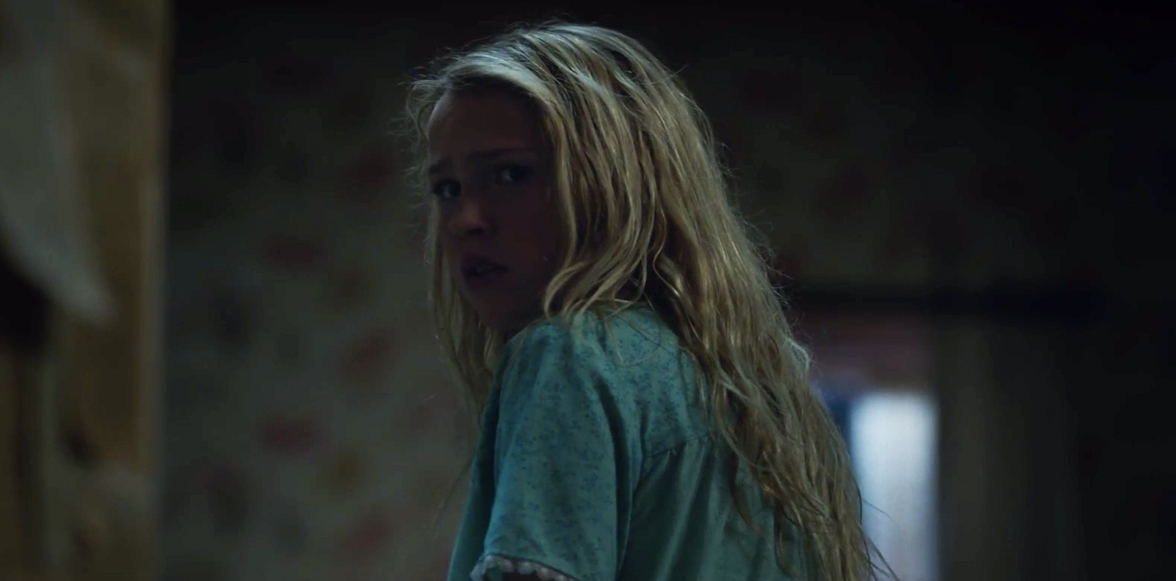 We're still a couple months out from Halloween, but the folks at Warner Bros. Pictures and New Line want to get the scares started early by expanding The Conjuring cinematic universe.
Annabelle revealed more of the story behind a possessed doll that was first introduced in The Conjuring in 2013, but it wasn't quite up to snuff with the kind of terror that director James Wan had delivered before. Maybe that's because the spin-off was rushed into production after the success of The Conjuring, leaving little time for writer Gary Dauberman to craft a truly compelling and scary horror film. Thankfully, that's not the case with the new prequel, Annabelle: Creation.
Get a taste of the scares in store for audiences with some new Annabelle: Creation clips below.
In the first clip, Janice (Talitha Bateman) has been lured into a locked room inside the Mullins household, which has taken in a small group of orphan girls and their supervising nun. After discovering a key inside the dollhouse of the Mullins' deceased daughter, she stumbles upon a secret room in which lies the possessed doll that we're all terrified of. Though the door is closed as quickly as it's opened, we know ignoring the doll won't be that simple, and this is just the beginning of the supernatural horror that will be unleashed upon the house and this little girl, who has already been dealt a bad had by having her leg afflicted by polio.
In this second clip, Janice's fellow orphan friend Lina (Lulu Wilson) has started to have some strange experiences in the house after Annabelle is unleashed. Here she hears some strange sounds around the house, and to test the waters of the dark hallways of the Mullins' household, she shoots a toy gun with a retractable ball attached to the end into the unknown. It makes for quite the suspenseful scene, and it's just one of several instances where you will be shifting uncomfortably in your seat, waiting for the terror to come.
As I wrote in my review, Annabelle was not a horror film that I enjoyed. It was painfully generic, and simply didn't match up to the level of quality given to us by The Conjuring. It offered a few fascinating twists and a couple good scares, but it still wasn't impressive. Annabelle: Creation, on the other hand, does not disappoint, and director David F. Sandberg brings a fast-paced barrage of scares that will keep you on the edge of your seat. Once Annabelle is freed upon the house, all bets are off, and shit gets crazy fast.
If you need any more convincing, check out this quick teaser, featuring a quote from yours truly:
On August 11, discover the origin story that shook critics to the bone. #AnnabelleCreation pic.twitter.com/1fXYVo0uGB

— Annabelle Comes Home (@annabellemovie) August 3, 2017
–
If you'd like to see more from Annabelle: Creation, watch the most recent trailer right here.
Several years after the tragic death of their little girl, a dollmaker and his wife welcome a nun and several girls from a shuttered orphanage into their home, soon becoming the target of the dollmaker's possessed creation, Annabelle.
Annabelle: Creation hits theaters late this summer on August 11th, 2017.