NBC Is Interested In Reviving 'The Office', '30 Rock', 'The West Wing' & More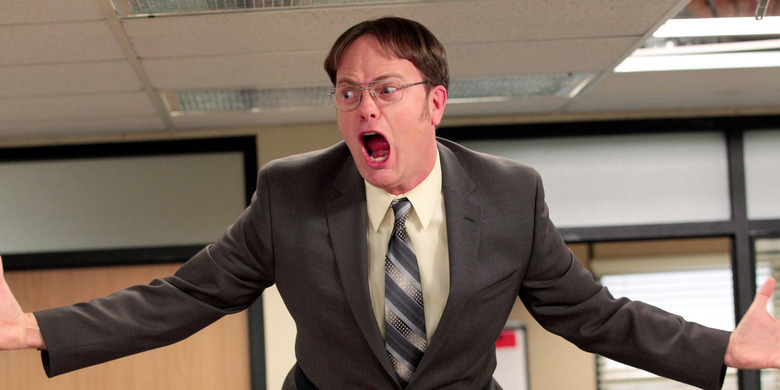 This year NBC is bringing back the fan favorite sitcom Will & Grace for a new season, and they're so happy with the proceedings that they've already ordered a second season of more episodes. But that might just be the first of several revivals the network brings to the table.
During publicity rounds at the Television Critics Association panels, NBC Entertainment chairman Bob Greenblatt revealed the network's strong interest in bringing back the hit comedies The Office and 30 Rock at some point, as well as the staple political drama The West Wing and medical drama ER. Find out more below.
Speaking to Deadline, Bob Greenblatt mentioned the discussions behind the scenes that have been had about reviving various hit shows at NBC. We just recently heard about the network's plans to bring Miami Vice back with The Fast and Furious franchise producers Vin Diesel and Chris Morgan involved. That's the only concrete plan for another revival happening at NBC, but if Greenblatt has his way, more will follow.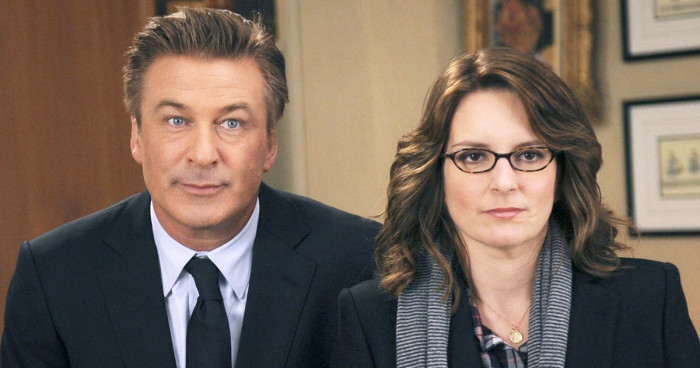 30 Rock and The Office Revival
On the comedy side of things, Greenblatt noted, "We often talk about The Office, I've talked to [creator] Greg [Daniels] four times over the past few years. It's always, 'Maybe some day but not now.' There is certainly an open invitation but we don't have anything happening right now. If he wants to do it, I would do it."
It sounds like the same position stands when it comes to bringing back 30 Rock as well. Greenblatt added, "I'd say to Tina [Fey] 'Hey, you think some more 30 Rock makes any sense?' She'd say, I don't know maybe.'" That sounds like Tina Fey is being more polite than anything without closing the door on the possibility of bringing the show back, but at least she's not outright opposed to it.
Though there are no plans to revive either The Office or 30 Rock anytime soon, it seems inevitable. The good news is that the format of both these shows makes it easy to bring them back.
With The Office, there can be another reunion akin to the one that made up the series finale, with the documentary subjects at Dunder-Mifflin coming together for a panel celebrating the PBS series that turned their lives into a TV sensation. As for 30 Rock, there can be a meta approach where NBC revives The Girlie Show, the SNL-inspired series that Tina Fey's character Liz Lemon is in charge of. It would allow the writers to make fun of reviving shows, which will undoubtedly make for some great comedic jabs at NBC's expense.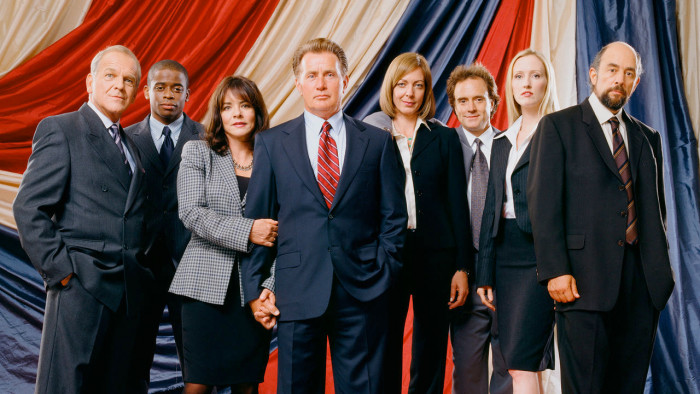 The West Wing and ER
On the drama side, two of NBC's most popular shows have been The West Wing and ER, so it should come as no surprise that Bob Greenblatt wants to bring both of those shows back at some point.
With The West Wing, Greenblatt said, "I keep saying to [Aaron Sorkin], 'Do you want to do The West Wing again, wouldn't it be great to do it?' He says, 'You know I love that show and some day I'd love to revisit it, but it's not going to happen right now.'" It's great how all of these creators are being nice to Greenblatt by saying "Sure, but not right now."
Considering today's tumultuous political climate, getting the Aaron Sorking spin on all of the headline-making nonsense coming out of Washington DC would make for an interesting return to The West Wing. Even if he doesn't take that approach to bringing back the sharp political drama, just having a TV series from Aaron Sorkin again would be a treat.
As for ER, that seems like something that's been mentioned in passing, perhaps even moreso than the other three possible revivals. Greenblatt merely said that he's reached out to ER producer John Wells about bringing the show back, though he doesn't indicate whether there was mutual interest.
***
For years now, networks have been reviving classic and modern favorite TV shows for contemporary audiences. This year alone has a new version of Dynasty, an updated take on The Gong Show, the return of NickToons like Hey Arnold! and Rocko's Modern Life, and the satisfying return of Mystery Science Theater 3000, and that's only a handful of the nostalgic options at our disposal.
Before long, we'll be seeing plenty more shows return to television, whether it's in the form of legacy revivals or reboots, ready to follow in the footsteps of the return of Full House on Netflix. There's no shortage of sitcoms that can make a comeback, especially if ABC's return of Roseanne is as big of a hit as the network hopes it will be. So be prepared for even more shows to get the same treatment, for better or worse.