This Week's 'Game Of Thrones' Episode Has Leaked Online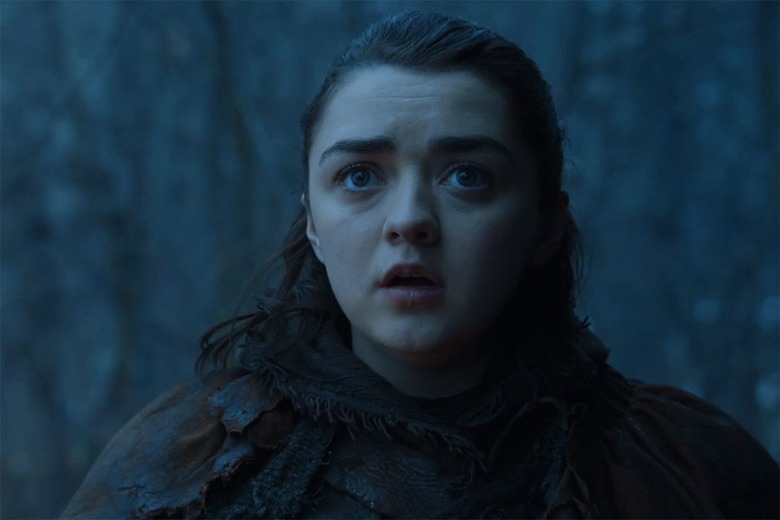 The internet is dark and full of spoilers for the television event of 2017.
A few days ago, HBO fell victim to a cybersecurity attack and hackers made off with 1.5 terabytes of data, including scripts for and episodes of the network's current shows. Episodes of Ballers and Room 104 made their way online quickly, but it took a few days for the latest episode of Game of Thrones season 7 to appear in the shadier corners of the internet. But now it's out there and, in what must be a bit of a headache for HBO, this leak didn't even come from the original hack.
Just two days after HBO enlisted the assistance of the FBI and the cybersecurity firm Mandiant to investigate the theft of their content, episode four of Game of Thrones season 7 started showing up in Google Drive postings on Reddit. The Verge has confirmed that this is the real deal – the episode is low quality and features a "for internal viewing only" watermark, but the episode (titled "The Spoils of War") is out there.
However, Variety reports that this particular copy of the episode was not part of the data stolen by the hackers. It seems that the leak originated from Star India, one of HBO's distribution partners. That means the network now has to deal with a hack and a leaky partner. It's not a fun week to be at HBO.
If you're the kind of person who enjoys watching beautifully crafted, cinematic television via a crappy-looking, watermarked pirated copy, consider this your golden opportunity to get in on that action. HBO has leaned into the fact that Game of Thrones is the most pirated show in the world in recent years, deciding to wear that as a badge of honor representing just how popular their flagship series really is. That badge probably feels like it weighs a hundred pounds today.
But what does this mean for you, the normal viewer waiting to watch "The Spoils of War" when it arrives on Sunday evening? It means that people have seen the episode and since this is the internet, it means that people are going to be dropping spoilers. So tread carefully going into the weekend. Maybe avoid the Game of Thrones subreddit. Maybe mute some key phrases on Twitter. Maybe just turn off the internet and go outside for a bit (only occasionally checking back in to read /Film, of course). HBO will most likely be dealing with this hacks and these leaks for the foreseeable future. But you only have to endure a few extra days.
Step carefully, my friends.