MTV Is Rebooting 'Total Request Live,' But How And Why?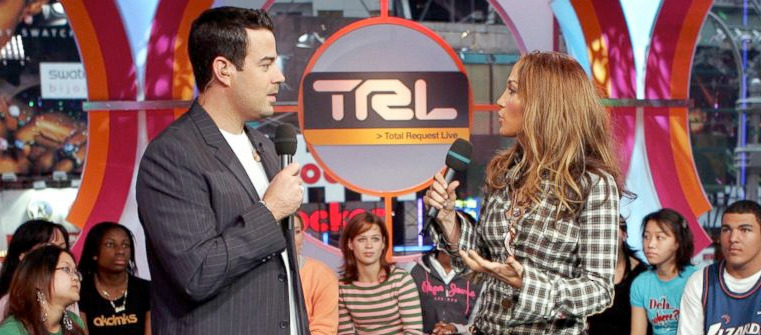 Do you remember Total Request Live on MTV? The result of a mash-up of the live program MTV Live and the fan-controlled countdown aspect of Total Request, the program would become one of the most popular programs on the music-based network in the late 90s and through the late 2000s. Hosted by Carson Daly before The Voice was a thing and airing weekday afternoons, the series had fans voting by internet, phone and text for which music videos from their favorite artists would make a Top 10 countdown. Getting the #1 spot was quite the coveted honor, and the show was one of those things that all the cool kids were watching after school.
Total Request Live (or TRL as it came to be known) was canceled back in the fall of 2008, but now nine years later, MTV has announced they will be rebooting the program in October touting a new studio in Times Square, just like the original show, but with "bigger audiences, expansive sets and simultaneous productions including new digital extensions of TRL." We're not really sure what that last part means, but we're also not really sure why Total Request Live is being rebooted in the age of YouTube where music videos are just the click of a mouse or the touch of a screen away.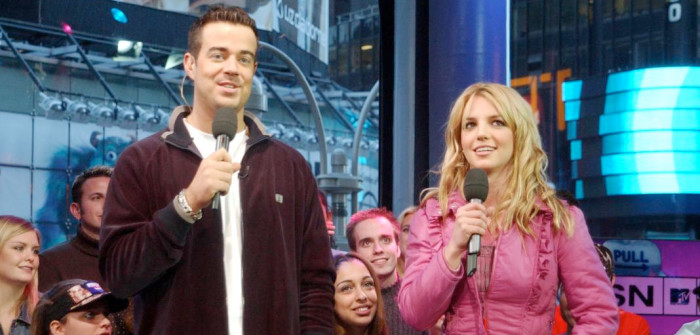 Why Is a Total Request Live Reboot Happening?
You would think the easy answer to a question like this would simply be that the entertainment world is obsessed with nostalgia nowadays. Countless movies and TV shows are getting reboots, reimaginings and revisits, so it would stand to reason that MTV is ready to dig into the well even more after launching MTV Classic with favorite programming from the 1980s and 1990s just last year. That's certainly part of the appeal of a TRL reboot, but the bigger reason is that MTV is in trouble.
Gone are the days when MTV used to have fans hanging out outside their Times Square studio, and the ratings at the network have dipped to a sad level, despite desperate attempts over the years to revamp programming. After making a run at creating more original, scripted programming, president Chris McCarthy is shifting gears back to having more live shows, including new late night programming, and reality fare like their retooled versions of Fear Factor and Wild 'n Out, both of which have helped ratings go up over the past couple months.
The New York Times spoke to Robert Bakish, Viacom's chief executive, who praised McCarthy's new direction for MTV, "He reset the brand filter, cleaned out the pipeline and began building a new MTV that's much more based on reality, unscripted and music content."
That "new" MTV sounds a lot like the old MTV that teens loved so much in the 1990s and even most of the 2000s when shows like Total Request Live, Laguna Beach, The Real World, Road Rules and countless music videos were at the core of MTV's programming. But that was during a time when teens weren't overly preoccupied with social media, endless apps on their phones and fast internet. So how is this going to work?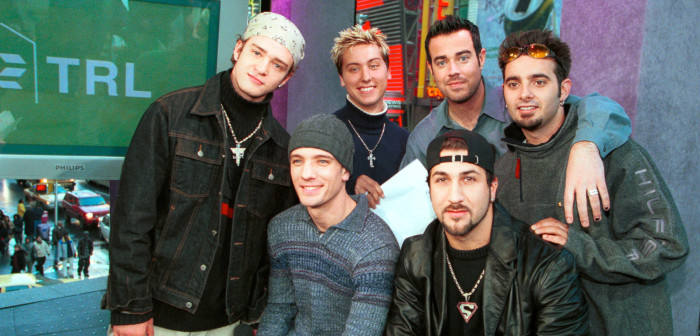 How Will Total Request Live Be Rebooted?
As of now, specific details on how the new Total Request Live are mostly scarce. It's presumed that it will follow a similar format to the original series which combined an interactive user-determined music video countdown with celebrity interviews, live performances and more. One thing we know for sure is that Carson Daly will not be returning for the new TRL, and he's been replaced by five relatively unknown hosts.
The new TRL has recruited Amy Pham, a multi-hyphenate DJ, actress and TV host who is said to be "a creative ambassador for the likes of CoverGirl, Maybelline, Forever 21 and Macy's"; DC Young Fly, a musician and social media star who has appeared on Wild 'N Out; Erik Zachary, a host on iHeartMedia's 103.5 KISS FM in Chicago where he launched a country specific channel and a YouTube personality known for conducting celebrity interviews, creating comedy sketches and more; Lawrence Jackson, a celebrity interviewer who has appeared on ESPN and ABC; and Tamara Dhia, previously of Complex who has interview plenty of prominent names in pop culture.
With a line-up of names who won't really bring a big audience with them, MTV is relying on TRL as a brand to get viewers interested in watching. But will the short attention spans of today's teenager take the time to tune in? They're already preoccupied with Instagram, Snapchat, Tinder, hula hoops and Pac-Man video games, so do they really want to sit down to watch a show featuring music videos they can already seen anytime they want?
The appear of Total Request Live in its heyday was almost a competition aspect between fans to determine which chart-topping musical artist was more popular. It was also a way for viewers to control which music videos they got to see during a time when they weren't easily available for high-quality streaming online. But now both of those things can be determined by the internet in a multitude of ways.
MTV is hoping to counter the other distractions by incorporating them into the new Total Request Live. There will be unique content for Instagram, Snapchat and other social media channels that comes from TRL, though it remains to be seen just what that content will be. This way the program is more appealing to record companies looking to get their artists trending online in a world that is convoluted with entertainment.
The new TRL will run for one hour each day, but it has the chance to grow to two or three hours as the original show did at the height of its popularity. Though again, I'm doutbtful it will ever get to that point. Not only does the audience for a live music video request show seem small, but the nostalgia factor for viewers who grew up with the original won't even be there because the music videos won't even be coming from the artists that they loved when the show was on during the 1990s and 2000s.
The plan is for the new TRL to debut on Monday, October 2nd, so we'll see how it goes.
Does anyone out there think Total Request Live can work in today's entertainment arena.