Watch 'Rick And Morty' Go To The Wasteland Of 'Mad Max', Justin Roiland Is Getting His Szechuan Sauce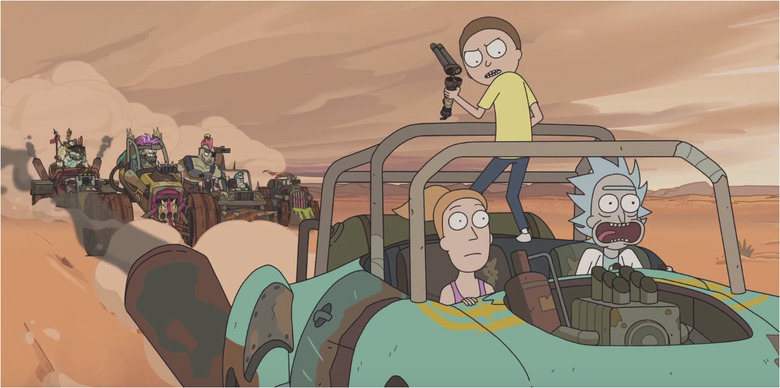 With all the hullabaloo of San Diego Comic-Con, there's so much to see and do that we don't even have time to cover every single show we love. One of the programs that fell by the wayside for us over the weekend was Adult Swim's incredible animated series Rick and Morty. It's one of my favorite shows on TV right now and it killed me to miss it since the /Film crew had so much more to cover.
Thankfully, the internet is a helpful place, and you can pretend that you were at Comic-Con yourself by catching up on all the big updates that came from the Rick and Morty panel. That includes a new sneak peek behind the scenes of an episode that will take the titular duo to the Wasteland of Mad Max, details on some of the guest stars coming this season, and the triumph of co-creator Justin Roiland finally getting his hands on the retired McDonald's Mulan Szechuan sauce.
Find out all the new details about Rick and Morty season 3 below.
Watch this sneak peek at "Rickmancing the Stone", the second episode of Rick and Morty season 3 from Adult Swim:
As Dan Harmon says in the featurette, this episode primarily takes place in a "diesel-powered, vehicular field of death and nihilism." And rather than phoning in certain details, it seems like the animators and character designers really gave 110% when it comes to creating a world that isn't entirely unlike the Wasteland from the world of the Mad Max franchise. The only difference seems to be that this version of the Wasteland began to manifest itself in the 1990s, as illustrated in the design of the various extras in the episode's setting.
Rick and Morty has always had twisted versions of pop culture settings and characters that geeks are familiar with, so this is right in line with their brand. The most fun, of course, will be finding out what Rick and Morty (and Summer) did to piss these people off.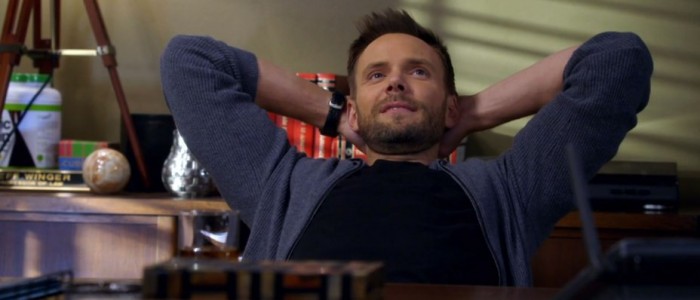 Season 3 Guest Stars Include...
Though details are sparse when it comes to the stories we can expect from Rick and Morty this season, co-creators Justin Roiland and Dan Harmon revealed some of the guest stars who would be popping up throughout the season.
During a conversation with IndieWire (which you can watch right here), the two rattled off the names Thomas Middleditch, Susan Sarandon, Danny Trejo, Christian Slater and Peter Serafinowicz. There will also be two Community cast members reuniting with Dan Harmon, with Gillian Jacobs and Joel McHale lending their voice to the third season. Plus, Keith David will be back as the President of the United States.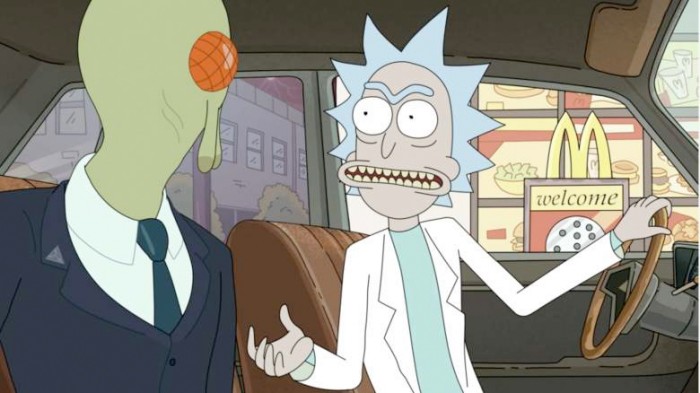 Justin Roiland is Finally Getting His Szechuan Sauce
In the surprise third season premiere of Rick and Morty that debuted on April Fools Day earlier this year, we found out that the driving force of Rick's madness may be getting his hands on a certain limited edition condiment, the Mulan-themed Szechuan sauce that was available at McDonald's back in 1998. It turns out that's something that Justin Roiland has been obsessed with getting his hands on too.
During the Comic-Con panel for the series last Friday (via The Huffington Post), Roiland revealed that he's been on the hunt to get the sauce back in his hands for nearly 20 years now. He said, "I heard they had a limited batch at the 2010 Winter Olympics in Canada," Roiland told reporters. "I called every McDonald's in L.A. and went online. I even might have tried to connect with people in Canada to see if they could mail it to me and that failed."
But Roiland is about to achieve his goal, because McDonald's reached out to him and said they were going to send him a jug of the Szechuan sauce in the near future. Roiland will also livestream a tasting session with him and Harmon to capture any potential disappointment that may result from tasting the sauce again.
There's a chance Roiland may not be the only one having that sauce again, because McDonald's previously said they would consider bringing it back after Rick and Morty sparked renewed interest and demand for the sauce. With a live-action Mulan movie just around the corner, there will be a big promotional opportunity to make it happen, but let's hope fans won't have to wait that long.
Rick and Morty Trek the Multiverse
Speaking of waiting, if you can't wait until the third season premiere of Rick and Morty at the end of the month, maybe this little video will hold you over. It features a variety of animation styles as Rick and Morty find themselves traveling across the multiverse, and it's basically a trippy music video set to the instrumental version of "Thursday in the Danger Room" by Run the Jewels. Matt Taylor is the director behind this wild video.
Rick and Morty San Diego Comic-Con Panel
Finally, for those who really want to pretend like they were at Comic-Con, you can watch the entire panel that the show put on in San Diego over the weekend. As usual, it features hilarious banter between Dan Harmon and Justin Roiland, and you just might learn a thing or two about the upcoming third season debuting on Adult Swim on Sunday, July 30th at 11:30pm ET/PT.