'Legion' Season 2: A New Villain And Everything Else You Need To Know [Comic-Con 2017]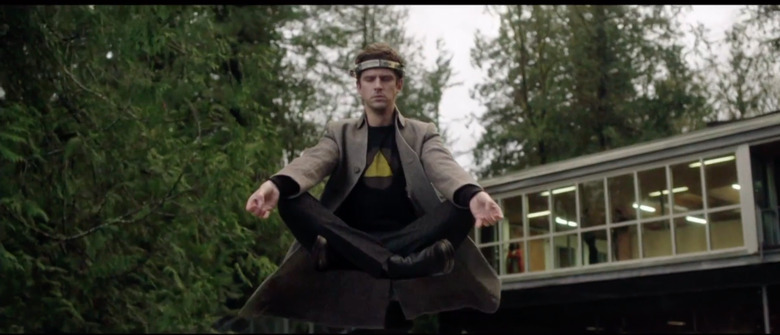 I spent much of early 2017 gushing about FX's smart, weird, and experimental superhero series Legion. And based on the show's Comic-Con panel, I was not alone in my adoration. The series packed Ballroom 20 at the San Diego Convention center and the energy of the crowd was palpable. Everyone was genuinely excited by what the show is doing and what it promises to do in the future.
The panel assembled showrunner Noah Hawley, executive producer John Cameron, executive producer Jeph Loeb, and executive producer Lauren Shuler Donner alongside cast members Dan Stevens, Rachel Keller, Aubrey Plaza, Jean Smart, Bill Irwin, Amber Midthunder, and Jeremie Harris to talk about the first season of the show...and to tease season 2, of course.
Despite its connections to the X-Men universe (and a central character with deep ties to one of the most famous characters in comic book history), Legion is very much its own beast. Eschewing giant battles in favor of psychological examinations and genre-blending experiments, it's the kind of show that promises to keep the superhero story alive and well for the foreseeable future. When a "comic book show" is unafraid to try something complete and totally different, it not only differentiates itself from the competition, it embraces the infinite possibilities of the comic book medium itself. Based on the enthusiastic Comic-Con crowd, this seems to have paid off in a big way.
And here's everything we learned about the upcoming second season, which promises to be just as wild as the first.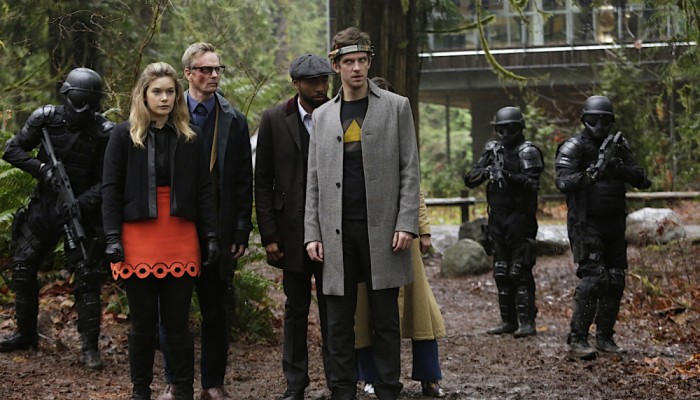 The Basics
Although no one on the panel could supply an actual date, Legion season 2 will premiere in "early 2018." That date makes sense; Hawley (fresh off finishing Fargo season 3) hasn't even begun real work on the new batch of episodes. However, we can look forward to even more Legion when the series returns next year, as the new season will consist of 10 episodes, two more than the first season.
A New Face For the Shadow King
During the course of Legion's first season, we learned the identity of the mysterious creature lurking around David Haller's troubled mind: Amahl Farouk, also known as the Shadow King, an X-Men villain and a nemesis of Professor Charles Xavier. Although he took on many forms through the eight episodes, he most frequently appeared as Lenny (Aubrey Plaza). We never saw his "true" identity.
The new season will change that, as Wonder Woman actor Saïd Taghmaoui has been cast in the role. But don't worry about Plaza (whose beautifully deranged performance is a highlight of Legion), as Lenny will continue play a major role in the series. In fact, Hawley says Taghmaoui's Shadow King, Plaza's Lenny, and Jemaine Clement's Oliver Bird will form a trio next season. Only Legion could get away with splitting its main villain into two halves and allowing them to be played by two completely different actors as they embark on a road trip with a guy who has been stuck in the astral plane for decades.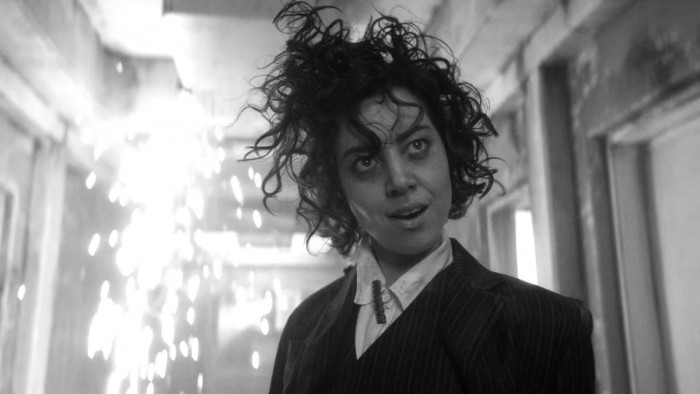 Everyone Loves the Shadow King
Interestingly, executive producer Lauren Schuler Donner (who also produces the big screen X-Men movies) noted that they had discussed putting the Shadow King on the big screen, but never did. In retrospect, that was the right call. He's the perfect oddball villain for such an oddball show, something that Donner acknowledges.
Hawley also spoke about his appreciation for the character in the pages of the X-Men comics. "I just so vividly remember reading that issue where Professor X has that battle with the Shadow King," he said, referring to a scene where the two foes battle in the astral plane while calmly sitting across from one another in the physical world. "They [were] taking something that should be action and turning it into something more interesting," he added.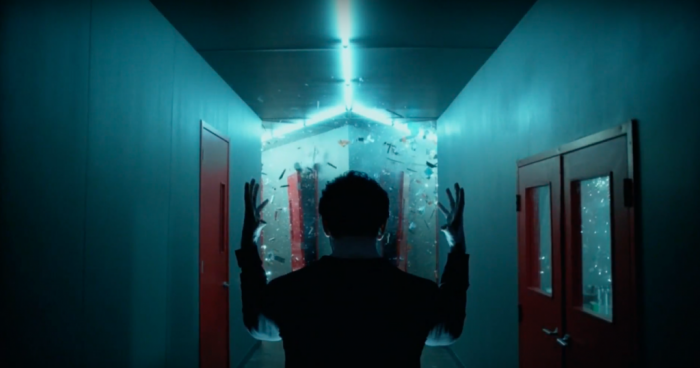 What the Hell Happened in That Cliffhanger?
Anyone hoping to know more about that strange cliffhanger that ended the first season of Legion need look elsewhere. As you may remember, David and Syd were having a nice moment when a strange flying sphere appeared out of nowhere, seemingly sucked David into its interior, and vanished in the night. Um...what?
"I didn't watch the end? What happened? Did something happen " Hawley cracked when asked about the ending. "He went on a little ride in a little ball and he'll have to get his way back," he continued, hilariously providing no helpful information whatsoever. When pressed to explain what the thing that abducted David actually is, Hawley deadpanned "It was a ball. It's pretty obvious."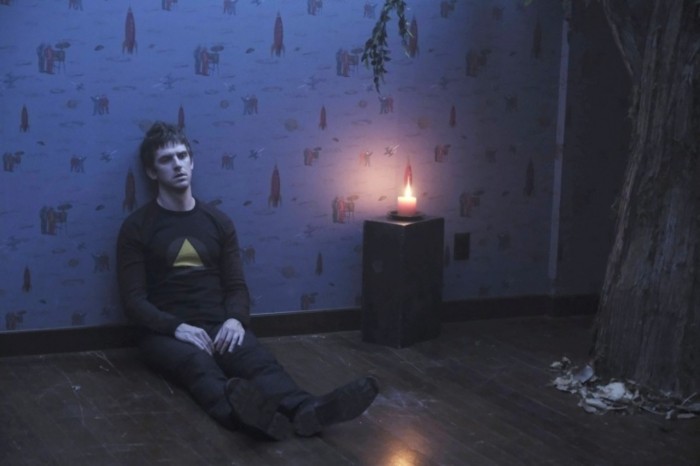 An Absentee Father
While it hasn't been officially revealed on Legion itself, David Haller's father in the Marvel comic book world is none other than Professor Charles Xavier. And while the show tipped its hand in a big way about this, it has yet to confirm that the powerful mutant superhero will put in an appearance. And according to Hawley, this is all up to executive produce Jeph Loeb. Hawley ribbed Loeb during the panel noting what a good idea it was to bring him onto the show. Dan Stevens joined in on the fun, saying that he talked to Patrick Stewart about the series and that he "seemed very into the idea, Jeph."
But which version of Professor X would they prefer – the older version played by Stewart or the younger version played by James McAvoy? Hawley didn't commit: "I don't know yet what that would be. On some level, it depends on who would do it. Is it funnier if it's the old one or the new one?"
Flashbacks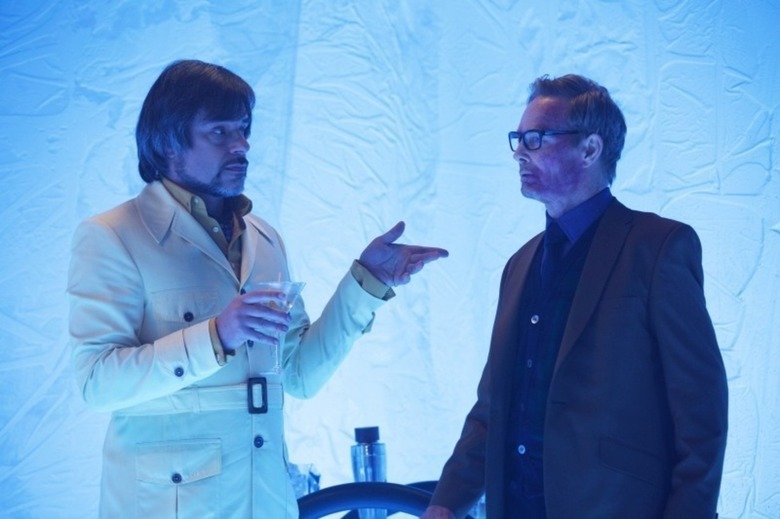 We witnessed a number of flashbacks to David's youth in the first season, some real and some imagined. When asked if we would see more of David's youth, Hawley noted that "We know his story pretty well, but we don't know everyone else's story." He implied that other characters may get flashbacks, possibly even the Shadow King. "We'll get our money's worth from every character on the show," Hawley joked before adding that shifting point of view is a great way to build empathy for an ensemble.
Hawley did specify that we will learn a lot more about Oliver Bird in season 2: "We should learn more. We will in the second year see a lot more of [him and Jean]. Spoiler."
The Real Villain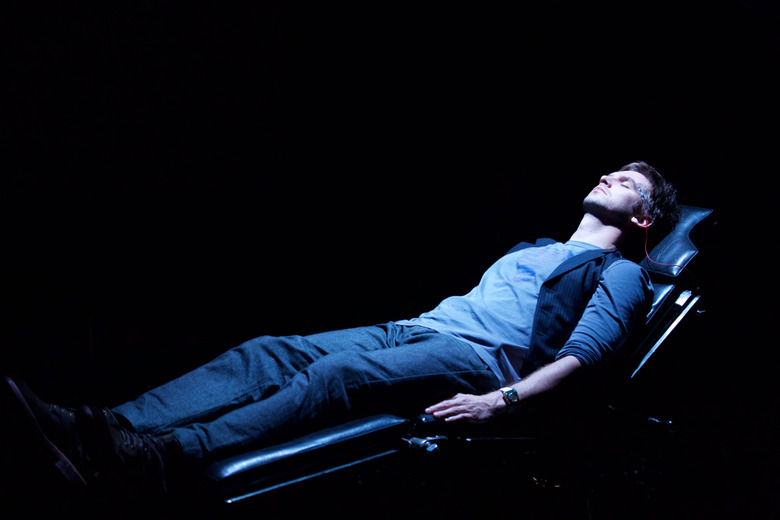 Legion's first season concluded with the Shadow King ripped from David's mind. A victory, right? Maybe. Hawley noted that David can no longer blame every moment of bad behavior on the psychic parasite and he'll be forced to live a balanced life on his own.
Stevens noted that the comic book version of David has "a number of other issues in that head" and that he's not sure what will fill the void left by the Shadow King. He added that he enjoys not knowing what's happening and that he's just going to let Hawley answer those questions.
Meanwhile, Loeb offered some addition food for thought: "What makes Marvel different and unique and why these characters connect with the audience is that they start off as regular folks. They have hopes and dreams. In reality, their life is [shit]." Every Marvel character must balance being a superhero with being a real person and the comic book version of David has often floated between being a hero and villain depending on the storyline. "There are more secrets to come," Hawley teased. "Hopefully, we're cheering for the right guy."