'Robotech' Movie Coming From 'It' Director Andy Muschietti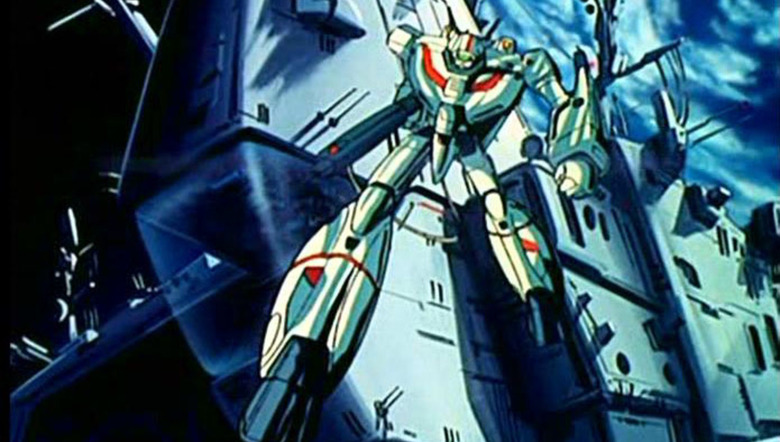 Andy Muschietti, the director of the 2013 creature feature Mama and the upcoming adaptation of Stephen King's horror tome It, has signed on to direct an adaptation of the '80s anime series Robotech for Sony.The Hollywood Reporter broke the news, revealing that Andy Muschietti's sister and producer, Barbara Muschietti, will produce the film alongside Gianni Nunnari and Mark Canton. Considering that their past work has been relegated to the comparatively low-budget world of horror, Robotech will undoubtedly be the Muschietti siblings' biggest project to date.
Like many '80s cartoons, Robotech has a bizarre origin. Created by editing three separate shows together and writing new dialogue to make sense of it all, the series began airing in 1985 and ran for 85 episodes. Despite being cobbled together from various sources, the series found a following and inspired various film and television sequels, video games, comics and books.
Set in the future, Robotech takes place on a science fiction earth where discovered alien technology has allowed the human race to construct giant robots. Naturally, those robots are put to the test when aliens invade. Eat your heart out, Pacific Rim.
While a horror veteran like Muschietti may initially seem like an odd choice for a big-budget robot movie, it's not entirely out of the ordinary. Just look to James Wan (who Sony initially courted for this project), who leapt to Furious 7 and Aquaman after Saw and The Conjuring. Heck, look to Guillermo del Toro, who made Pacific Rim after cutting his teeth with monsters and creatures for years. Muschietti surely doesn't want to be pigeonholed as a "horror guy" and with It on the horizon, lining up a non-horror project before that comes out is a smart move.
I'm not familiar with Robotech in the slightest, but I'm always down for a movie that promises giant robots punching aliens in the face. However, I'm intrigued by what Muschietti could bring to this project. While it has its fair share of flaws, Mama is an atmospheric and sometimes beautiful movie that loves its monsters as much as it loves its humans. And It looks like it could be the scariest movie of the year, even if I remain skeptical about it capturing what makes the original novel so very special. So let's keep an eye on this one.
There's no release date set for Robotech yet, but THR notes that Sony sees this as a priority project and it will be moving forward quickly.