Epcot Is Getting 'Guardians Of The Galaxy' And 'Ratatouille' Rides [D23 Expo 2017]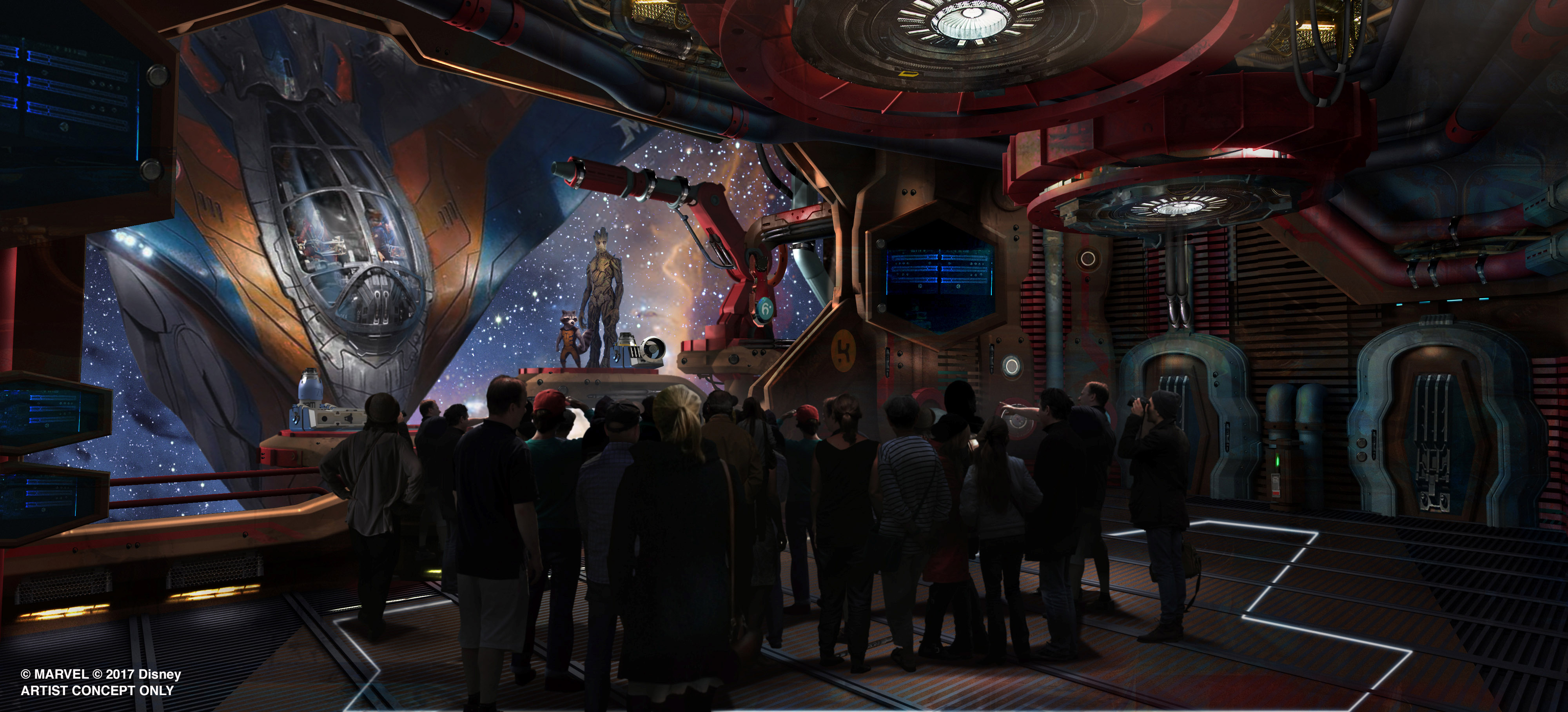 As expected, several major announcements regarding the future of the Epcot theme park at Walt Disney World in Orlando, Florida came out of the D23 Expo. The acclaimed Ratatouille ride that opened at Disneyland Paris back in 2014 will make its North American debut in the park's France pavilion. In even bigger news, a new Guardians of the Galaxy ride will open at the park, bringing the Marvel universe to Walt Disney World.
Neither of these announcements should come as a surprise to theme park aficionados. Both Ratatouille and Guardians of the Galaxy rides have been rumored for some time and recent construction permits all-but-confirmed that they were in the works.
Ratatouille is a natural enough fit for Epcot – after all, the park already has an area themed around France and Disney already has a ride design ready to be dropped into the land. As you can see from the concept art below, this addition will come with some extensive remodeling: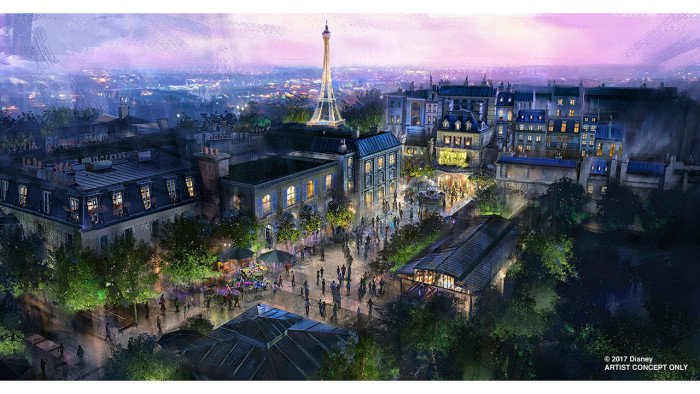 The Guardians of the Galaxy ride (supposedly a hybrid of dark ride and roller coaster) is a bit more mysterious and the presentation confirmed the rumors that it would take over the space occupied by the rapidly aging Universe of Energy. The only story detail we know is that a young Peter Quill (aka Star-Lord) apparently visited Epcot as a kid...which means that this Marvel attraction may get very, very meta. Maybe it will tap into the nostalgia that so many Disney fans have for the park's glory days in the '80s?
However, there were other major reveals. Disney announced plans to completely redesign the entrance to the park, giving the tired opening area some much needed wow factor: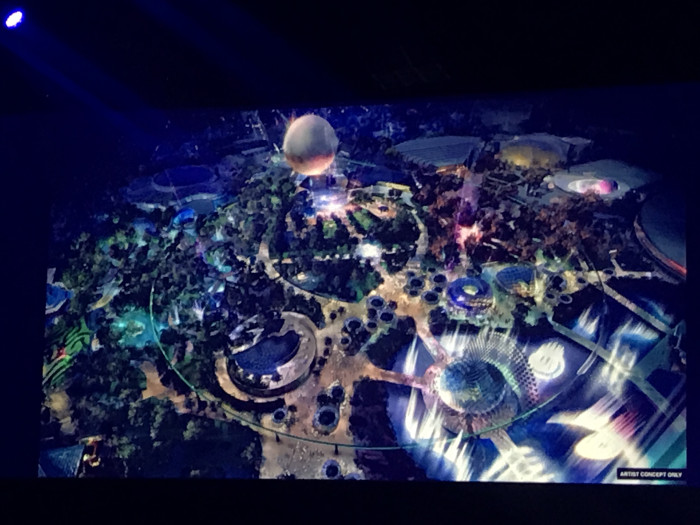 It was also revealed that Mission: Space, which has been closed for refurbishment, will re-open with a new "mission" for riders to complete. Specifics weren't revealed, but "guests are going to blast off for an orbital adventure around the planet." And if the ride doesn't make you lose your lunch, you can head over the brand new restaurant being built next door, which, as you can see from the concept art below, will be an eatery that lets you dine in outer space.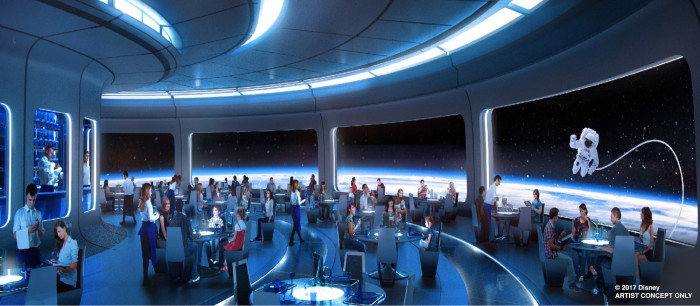 A Mixed Bag
Epcot has been approaching a crossroads for years. Theme park fans have decried how it has strayed from its original "world's fair" mission statement, but everyone also agrees that the park is in desperate need of some tender loving care. Many of the rides are feeling creaky and much of the scenery is showings its age in a big way. Something had to happen.
The first confirmation that Epcot would be straying further from its original path came when Maelstrom, a boat tour through Norwegian myth and history, was replaced with Frozen Ever After. Disney fans decried the death of a well-liked (but let's face it, not exactly classic) attraction...but Frozen Ever After did what it was supposed to do and gave Epcot a shot of energy. The path ahead for the park that was once focused on science and culture and learning seems to be clear: more characters, more recognizable franchises and more Disney branding.
And that's to be expected, right? And knowing Disney's track record, what we do get will impressive and immersive and very entertaining. Epcot will rise anew. But consider this the end of the old Epcot, the one that us old folks remember. The future is shiny and cool and yeah, a little bitter.