'The Incredibles 2' Begins Moments After The First Movie Ends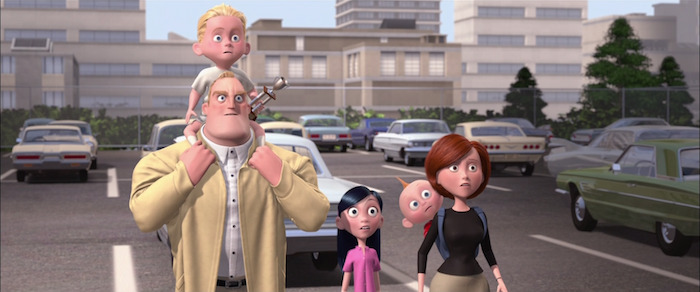 2004's The Incredibles ends with a stirring call-to-action, the promise of one more big action scene, and then...a cut to the credits, spurred on Michael Giaccchino's thrilling musical score. It's a perfect ending for a near-perfect superhero movie: the promise of more adventure for the super-powered and united Parr family, even if we don't get to see it.
However, it looks like The Incredibles 2 will finally let us see exactly what goes down between the heroic family and the villainous Underminer. It'll just take 14 years.
IGN caught up with Pixar chief creative officer John Lasseter at the D23 Expo, who explained that director Brad Bird's long-awaited sequel begins about "a minute" after the first movie ends:
It starts right as the first one finishes, so it just carries on. It starts with the Underminer and a big old set piece. You know that at the end of the first movie when he comes up and you see the family dressed as superheroes, well that's where start this movie.
As you may recall, The Incredibles concluded with the Parr family (having just saved the city from a marauding robot) leaving young Dash's track meet, only for a new threat to literally emerge from the ground. The Underminer (a riff on Marvel Comics' Mole Man and voiced by Pixar regular John Ratzenberger) threatens doom and destruction as the family suits up, ready to take him down.
For some time, I wondered when The Incredibles 2 would take place and if we'd see a time jump between the first and second movies (who doesn't want to see Bob and Helen as superhero grandparents?). However, this news and that first concept art makes it pretty clear that the follow-up will take place in the same basic frame of time as the first movie.
Lasseter also spoke about how the sequel will continue the themes of the first movie, saying that they drew from personal experience to inform the story and the characters:
One of the unique things about the Incredibles is it's really a story of a family set in the world of superheroes. This one carries on that theme. It's awesome, the idea we came up with – simple as that. ... We love to really look at our own lives and look at what's going on, and find themes that we know will resonate with the audience.
The Incredibles 2 is set to hit theaters on June 15, 2018. With D23 in full swing, we should be hearing a lot more very soon.