Akiva Goldsman Developing 'Rainbow Six' Movie, Courting Ryan Reynolds To Star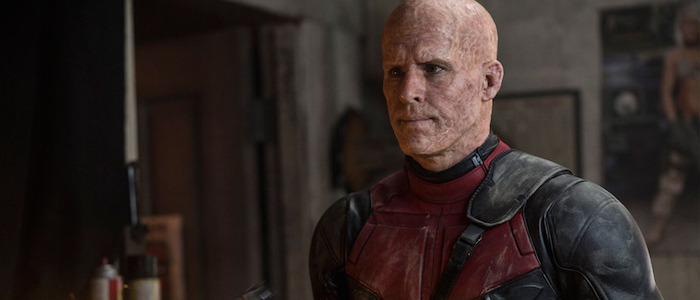 Akiva Goldsman, the ever-busy screenwriter/producer/director who has managed to win an Oscar, run the Transformers writers room, and direct the legitimately insane Winter's Tale, has added a trio of new projects to his plate. But while a film franchise based on the young adult Ologies series and an adaption of the comic book Avengelyne will prove interesting to some parties, one piece of news can't help but stand out beyond the others. Goldsman is developing a big screen version of the Tom Clancy novel Rainbow Six and is reportedly courting Ryan Reynolds to star.
The news comes our way via Deadline, who report that Goldsman has moved on to the Paramount lot as part of a two-year first-look deal with the studio. Considering that Goldsman is the kind of guy who has A Beautiful Mind, Batman and Robin, and Deep Blue Sea on his filmography, it makes perfect sense that he'd be simultaneously tackling a comic book property, a YA series, and a celebrated thriller that spawned a massive multimedia franchise.
Let's start with that last one. Originally published in 1998, Rainbow Six centers on a multinational counter-terrorist unit headed up by former Navy SEAL John Clark, one of Tom Clancy's recurring characters. The book is one of Clancy's best (at least my Clancy-obsessed younger self thought so) and it went on to spawn a series of military shooter video games that is still ongoing. I played the hell out of the first couple back in the day and the appeal on the screen was the same on the page: a team of commandos collected from around the globe come together to decimate terrorists and save the world. This was the height of Clancy's near-pornographic attention to military process and detail – even when his plotting was outrageous, he always had a unique talent for selling his storylines with a shell of realism.
While the very pretty and witty Ryan Reynolds is far from who I pictured as the grizzled John Clark (played in previous Tom Clancy film adaptations by Willem Dafoe and Liev Schreiber), it's easy to imagine the appeal of him headlining this film. Post-Deadpool, Reynolds has officially transformed from "almost a movie star" to "pretty much a real movie star at this point." It also follows in the footsteps of Jack Ryan: Shadow Recruit, which returned Tom Clancy's other major recurring character to the big screen in the form of an extremely handsome and recognizable actor (Chris Pine).  While Jack Ryan fizzled out on the big screen (a TV reboot is in the works), it's easy to imagine Rainbow Six following in the footsteps of the video game series and inspiring an ongoing franchise. All it needs is a charismatic face to plaster across the posters.
In other news, Goldsman is also planning to organize a writers room to tackle the Ologies series, which includes faux textbooks like Alienology, Dragonology, Monsterology, Vampireology, and Illusionology. Since these books don't have actual plots, the group will find a way "to thematically link the exploration of mythical creatures and races in the hope of creating a film series for Paramount." This sounds like a bad idea to me, but what do I know? I'm not a fancy studio executive.
And finally, Goldsman is looking to direct a film adaptation of Avengelyne, a comic series from Deadpool creator Rob Liefeld about an angel who battles demons after being exiled to Earth. I'll be honest and admit that I've never read this series, but I'll also be honest and admit that the thought of Goldsman returning behind the camera after the aneurysm-on-film that is Winter's Tale has me unreasonably excited. It's truly one of the great bad movies of the 21st century so far and I want to see him direct more movies forever.