Theme Park Bits: 'The Shining' Haunted House, Universal's New VR Patent, And The Hall Of Presidents Controversy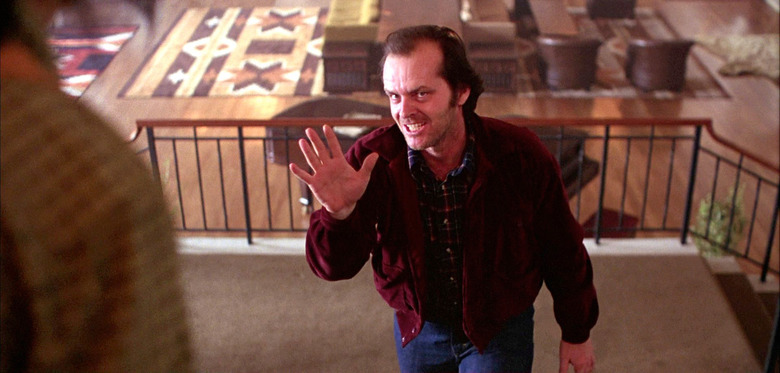 In this edition of Theme Park Bits:
The controversy over Donald Trump and Disney's The Hall of Presidents continues to heat up.
Universal has filed an intriguing VR/AR ride patent.
Watch Universal and Nintendo's wacky Super Nintendo Land groundbreaking.
More Marvel superheroes are heading to Hong Kong Disneyland.
The latest Disney construction photos show off Star Wars Land and Toy Story Land sites.
Epcot's Universe of Energy is not long for this world.
The Shining is coming to Universal's Halloween Horror Nights.
And more!
It's no secret that Disney has been struggling behind-the-scenes with their Hall of Presidents attraction and how they should handle the election of Donald Trump. Traditionally, each election adds a new audio-animatronic President to the show's line-up, with the sitting Commander-in-Chief allowed a brief speech to the audience. However, no modern President has proven as controversial as Trump, leading the risk-averse Disney to hem and haw with the update. Today, Disney revealed that the show will go on, with Trump's robotic counterpart speaking. However, Motherboard has some fascinating details, including tidbits on Trump's team insisting on writing his short speech (typically a collaboration with Disney Imagineers). Considering that past speeches have been light, fluffy, and built around the President reaching across the aisle, some folks at Disney are dreading what the typically abrasive Trump will deliver.
By now, you've probably seen everything Universal has released about Super Nintendo World, but have you see the actual footage of the groundbreaking ceremony in Japan? It's delightfully silly and the typically dull opening statements are made amusing by some...well, some interesting costume choices.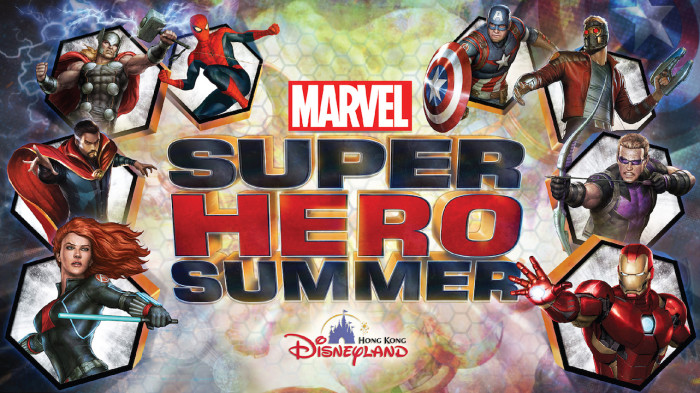 Disneyland Hong Kong has introduced Super Hero Summer and the official parks blog has a rundown of what you can expect:
New recruits can grab S.H.I.E.L.D. Agent Credentials and a personalized ID at a designated location before going on missions. Visit Captain America–A Hero's Welcome, where Captain America will personally welcome new recruits to the team, and meet the legendary web-slinger at the Spider-Man Heroic Encounter. Of course, guests visiting Stark Expo can also meet with Iron Man himself.
Then, walk through Mission: Dimensions of Danger and help Doctor Strange recover the powerful Portal Nexus artifact before it falls into the hands of Hydra. In order to save Hong Kong, Agents will battle alongside Black Widow and Hawkeye, join forces with the mighty Thor in Odin's Vault, help Star-Lord in the Collector's Museum and much more. Of course, the Expo Shop also has new themed merchandise items, including Super Hero costumes, toys and personalized products, and you'll find new food and beverage items exclusive to the resort.
Since Hong Kong Disneyland was the first Disney park to boast a full-fledged Marvel ride in the Iron Man Experience, it makes sense that they'd host this event.
Disney has filed permits to begin construction on an expansion pad next to the France pavilion at the Epcot theme park and everything points toward one thing: an American version of the Ratatouille ride from Disneyland Paris. The trackless dark ride was well-received overseas and with Epcot in desperate need of new and shinier attractions, this makes a great deal of sense. After all, Disney already has the ride technology, it would fit the thematics of the area, and it will help reinvigorate a park that needs a new coat of paint or three. Disney Tourist Blog has all of the details. Meanwhile, the rumors that the Universe of Energy pavilion will be transformed into a Guardians of the Galaxy roller coaster continue to pop up with regularity.
OMG!! Maui has arrived in Shanghai! ???? ????: @jessiiieowl #disney #shanghaidisney #moana #maui #disneycharacters #wayfinder #yourewelcome
A post shared by Teena (@ladygracey999) on
It's not surprising that Maui from Moana has arrived at Disneyland Shanghai. What is surprising is that he's a costumed character and not a face character...and he's a little creepy.
How did the Imagineers pull off some of the cool special effects in Disney's Pandora: The World of Avatar? This video offers a look. For an additional (magic-shattering) look behind-the-scenes of Pandora, Inside the Magic has some pretty cool photos from the Flight of Passage attraction.
For more on the secrets of Disney Imagineering, this two-part video capturing an entire panel on the making of Guardians of the Galaxy – Mission: Breakout! should prove interesting to the theme park buffs out there.
Current state of Toy Story land (left) and Star Wars land in Disney's Hollywood Studios. pic.twitter.com/82LnSAdQyR

— bioreconstruct (@bioreconstruct) June 9, 2017
If you've visited Hollywood Studios in Florida recently and wondered why there was almost nothing to do...well, let's just say you should take an aerial look at the construction going on to build Star Wars Land and Toy Story Land. Meanwhile, Disney and More has a look at where construction will be ongoing, including the site of that rumored Star Wars hotel and a new entrance to the park.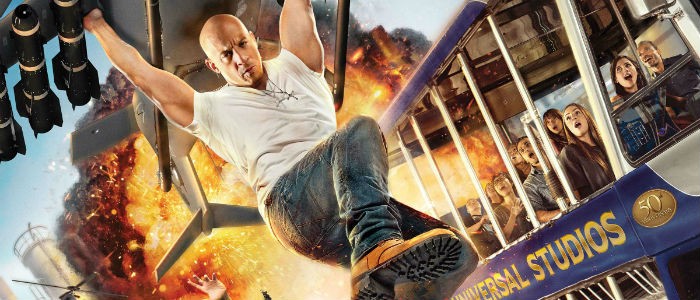 Universal Studios has announced that the Fast and Furious: Supercharged ride will officially open at Universal Studios Florida in the spring of 2018. Here's the full description of the attraction, which will be an expansion of the tram stop experience seen at Universal Studios Hollywood:
This action-packed ride will take guests on a high-octane journey that fuses an original storyline, incredible ride technology, popular characters, exhilarating environments, nonstop action and, of course, high-speed cars. You'll feel like part of the Fast & Furious family as they join Dom Toretto, Hobbs, Letty and Roman on a thrilling new Fast & Furious journey.
This new attraction will also feature the Virtual Line experience. This allows you to select a time to ride in advance so you can wait in line, virtually, as you enjoy other experiences throughout the park.
Meanwhile, Universal has added another famous title to its Halloween Horror Nights line-up: Stanley Kubrick's The Shining. You can watch a teaser for the latest haunted house above.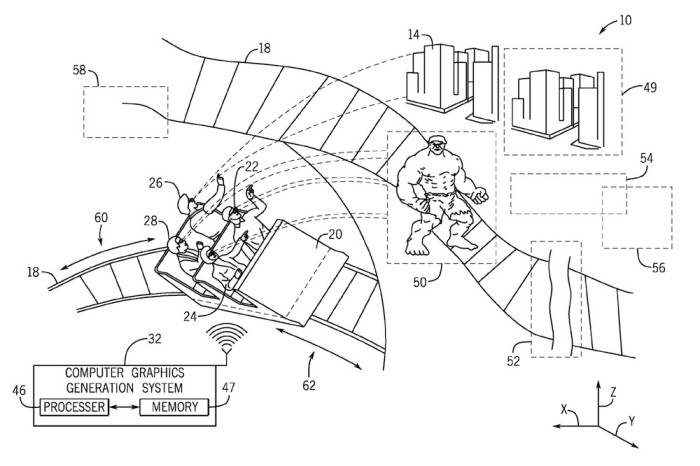 Universal has filed a patent that will riders to wear virtual reality or augmented reality goggles that will allow animated characters to seemingly interact with the ride. For example:
In one embodiment, the AR/VR image may include an image of a monster or other similar fictional character appearing (e.g., from the point of view of the ride passengers while wearing the electronic goggles) to be obstructing a portion of the tracks as the passenger ride vehicle traverses the tracks.
This certainly aligns with the rumors that the Incredible Hulk coaster at Islands of Adventure would be getting a VR component...
Plans for a Star Trek-themed land in a London park have been scuttled, but at least fans can ride a new Star Trek roller coaster at Movie Park Germany. Trek Movie has a comprehensive look at Star Trek: Operation Enterprise, including a whole bunch of photos. The theming may not be up to the quality of Disney and Universal, but it's more impressive than your average theme park.