'Spider-Man: Homecoming' Final Trailers: Webslinging Never Looked So Good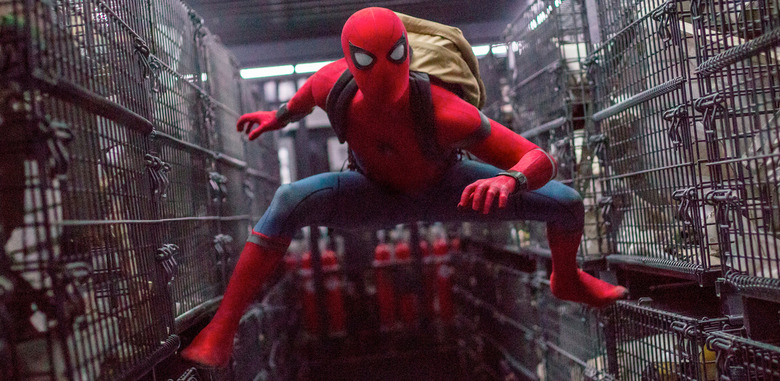 With Guardians of the Galaxy Vol. 2 out of the way, we can look forward to the next Marvel Studios title arriving this summer, and that's their collaboration with Sony Pictures, Spider-Man: Homecoming.
This will be the second reboot of the Spider-Man franchise in five years, but since the introduction of Tom Holland as the new webslinger in Captain America: Civil War, fans are actually excited to see the franchise start over, especially since we're not getting the wallcrawler's origin story again. Instead, as shown in the final Spider-Man: Homecoming trailer (there are actually two of them), we get to see Peter Parker struggle as he balances his double life as a superhero desperate to prove himself and a high school student who can't share his biggest secret.
Watch the two final Spider-Man Homecoming trailer below.
Here's the new domestic trailer for Spider-Man: Homecoming:
And here's the different international trailer:
Though I'm a big fan of Sam Raimi's original Spider-Man, and even moreso the sequel Spider-Man 2, this looks like it has the potential to be the best Spider-Man movie yet. Having the webslinger as part of the Marvel Cinematic Universe just feels right, but I hope that it doesn't lean too much on Robert Downey Jr. as Tony Stark. That element has the potential to act as a crutch for the new Spider-Man's first solo outing, and I hope it doesn't keep the new franchise from standing on its own.
Michael Giacchino recently gave us a taste of the new Spider-Man theme we'll hear in the movie, though it's not clear if it'll actually be part of the film's score or just a song that plays during the credits (we're hoping for the former). At the very least, it's encouraging that the Spider-Man: Homecoming score will stand out a bit more among Marvel's soundtracks.
Spider-Man: Homecoming is directed by Jon Watts (Cop Car) and has a supporting cast that includes Michael Keaton, Zendaya, Laura Harrier, Jacob Batalon, Marisa Tomei, Donald Glover, Bokeem Woodbine, Logan Marshall-Green, Tony Revolori, Jon Favreau and more.
A young Peter Parker/Spider-Man (Tom Holland), who made his sensational debut in Captain America: Civil War, begins to navigate his newfound identity as the web-slinging super hero in Spider-Man: Homecoming.  Thrilled by his experience with the Avengers, Peter returns home, where he lives with his Aunt May (Marisa Tomei), under the watchful eye of his new mentor Tony Stark (Robert Downey, Jr.). Peter tries to fall back into his normal daily routine – distracted by thoughts of proving himself to be more than just your friendly neighborhood Spider-Man – but when the Vulture (Michael Keaton) emerges as a new villain, everything that Peter holds most important will be threatened.
Spider-Man: Homecoming is set to open on July 7 this summer.