'Journey To Star Wars: The Last Jedi' Will Bridge The Gap Between Episode 7 And 8 With Books And Comics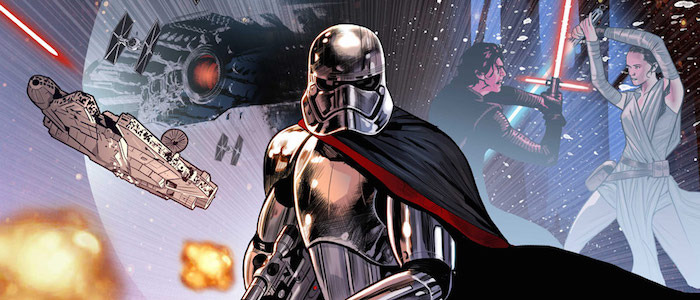 In the months leading up to Star Wars: The Force Awakens, Lucasfilm, Disney, and their many publishing partners set the stage with a campaign called Journey to Star Wars: The Force Awakens, where books, comics, and other pieces of media bridged the gap between Return of the Jedi and the new movie. And because the new Star Wars canon is a tightly regulated machine, we're now getting an entire series of stories building up the release of Star Wars: The Last Jedi, each of them presumably informing what we'll be seeing onscreen in December.
The first four titles from Journey to Star Wars: The Last Jedi were announced at Star Wars Celebration and talent involved should be familiar to Star Wars and genre fiction fans alike. Let's take a look at the novels first.
Claudia Gray, who wrote the well-received young adult romance Lost Stars and the very good Star Wars: Bloodline, is back with Leia: Princess of Alderaan, a book that will explore Leia Organa's early days on her home planet. Science fiction and fantasy author Delilah S. Dawson will write Star Wars: Phasma, a novel about the mysterious First Order commander who is in desperate need of a backstory. Details about this one are scarce, but it's coming soon after Star Wars: Thrawn and Star Wars: Tarkin, novels that shine a light on the early days of Star Wars villains. And finally, there's The Legends of Luke Skywalker, written by Hugo, Nebula, and World Fantasy Award-winning author Ken Liu. Like with the others, there's not much to know...but with a title like that, we can expect to hear an awful lot about what the missing Jedi Knight has been doing in the decades between trilogies.
Perhaps it's because she didn't get to do much The Force Awakens, but Lucasfilm is really doubling down on Captain Phasma. After all, when you have someone as talented as Gwendoline Christie in some of the coolest armor in Star Wars history, you might as well take advantage of it! And that brings us to Marvel's new four-issue Captain Phasma miniseries from Kelly Thompson and artist Marco Checchetto, which will explain how she managed to escape from Starkiller base (and presumably from the trash compactor Han and Finn threw her into).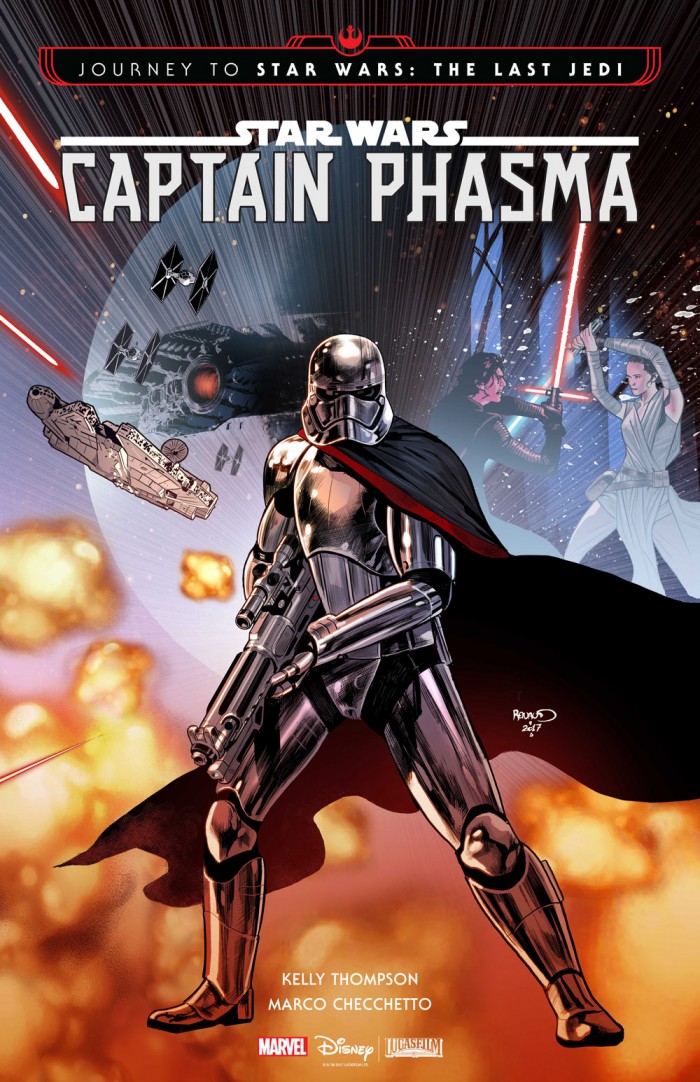 Star Wars: The Last Jedi doesn't open until December 15, 2017, but these comics and novels should keep any and fall fanboy thirsts quenched between now and then.