'Wonder Woman' Box Office On Track For Lowest Opening In The DCEU, But Don't Lose Hope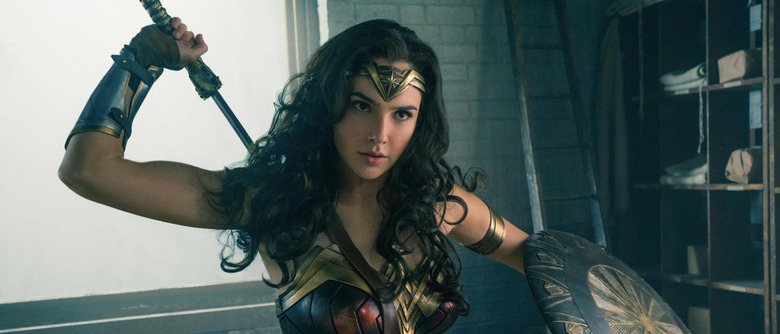 The release of Wonder Woman is a little under two months away, but box office analysts are already paying close attention to the next installment of the DC Expanded Universe. Following hotly debated movies like Batman v Superman: Dawn of Justice and Suicide Squad, all eyes are on Wonder Woman to help course correct a comic book universe that has disappointed as many audiences as they've pleased.
Therefore, it's a little disappointing to hear that right now, Wonder Woman is currently tracking to have the lowest opening of any movie in the DC Expanded Universe. Find out more about the Wonder Woman box office tracking below.
Box Office Pro included Wonder Woman in their recent long range forecast, focusing on the weekend of June 2 when the DC Comics movie opens against another superhero of sorts in the animated adaptation of Captain Underpants, something being geared towards the whole family. As of now, Wonder Woman is predicted to have an $83 million opening, far behind the opening weekends of Man of Steel ($116 million), Suicide Squad ($133 million) and Batman v Superman: Dawn of Justice ($166 million).
It should be noted that $83 million is a great opening weekend, even if it's not as big as the other DC Expanded Universe movies. With a budget said to be between $100-$120 million, the movie will have no problem turning a profit for Warner Bros. Pictures. But Wonder Woman seems to have the burden of giving disappointed fans hope that the DC Expanded Universe can turn into something they can get excited about whenever a new installment hits theaters. Let's break down the pros and cons of Wonder Woman's position leading up its theatrical debut.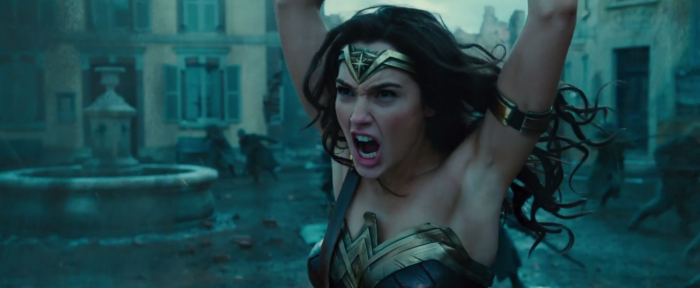 The Good News
On the bright side, Wonder Woman does have some positive things going in its favor. This is the first time a female superhero is being given a solo blockbuster size movie, and there's a lot of interest based on that alone, especially from the female demographics. Also helping is the fact that Wonder Woman was one of the best parts of Batman v Superman, even for those fans who were generally disappointed in the superhero blockbuster.
In addition, the buzz on Twitter has been right in line with where Suicide Squad was two months away from its big screen debut. Since that movie also appealed to a higher amount of women than usual, mostly thanks to the presence of Harley Quinn, the comparison works in Wonder Woman's favor, even if its opening weekend is tracking much lower than Suicide Squad at this point.
Finally, Wonder Woman doesn't have to worry about any competition from Marvel Studios since Guardians of the Galaxy Vol. 2 arrives a whole month beforehand and Spider-Man: Homecoming arrives a month later. However, that doesn't mean Wonder Woman is without competition, which is one of the elements working against a stronger box office show.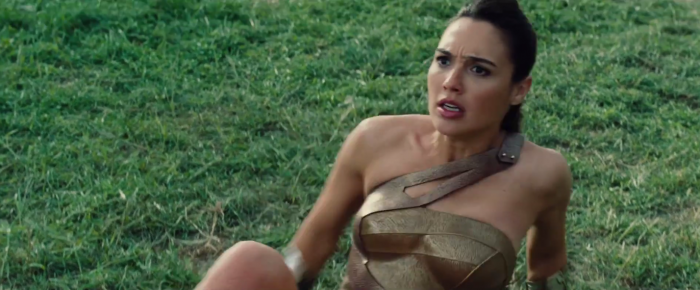 The Bad News
Although Wonder Woman doesn't have to worry about Marvel Studios cramping its style, it still has to contend with Pirates of the Caribbean: Dead Men Tell No Tales arriving the week before on May 26 and Universal's The Mummy starring Tom Cruise opening on June 9. While The Mummy isn't necessarily drumming up huge droves of interest, Tom Cruise still gets plenty of attention at the box office. Meanwhile, Pirates of the Caribbean is an international sensation, and even as interest in the franchise has waned, there are still plenty of loyal fans to help rake in the dollars, which means less for Wonder Woman.
While Twitter buzz is high, reportedly the "overall volume of mentions" on social media isn't as big as previous DCEU films this far in advance. For example, the growth in Facebook fans is nowhere near what Suicide Squad was pulling down with this much time to go before hitting theaters.
Furthermore, despite Wonder Woman being one of the more praised parts of Batman v Superman, awareness of the character in general isn't as strong as characters like Batman, Superman and The Joker, all of which fueled interest in Man of Steel, Batman v Superman and Suicide Squad. She hasn't had her own major TV show since the 1970s, she's never had a feature film, and has only ever been seen in animated series or straight-to-video animated movies. Even though she's a key part of Justice League, she's never been as popular as Batman or Superman in various facets of media. That's not necessarily indicative of the movie flopping at the box office, but it just means Warner Bros. has a lot of work to do to raise awareness.
***
At the end of the day, we have to remember that this is a long range forecast. A lot of marketing can clear up the lack of awareness and interest in Wonder Woman in that time. I don't even think Warner Bros. has started their onslaught of TV marketing, and the only official Wonder Woman merchandise from the movie that's on shelves right now is an exclusive at Walmart. Soon enough Warner Bros. will be pushing Wonder Woman with fast food tie-ins, cross-promotions and more. Plus, let's not forget that we don't have any word of mouth from anyone who has seen the whole movie yet, which could go either way. For what it's worth, I've seen 16 minutes of footage and I really dug what I saw.
Even if Wonder Woman does open with the lowest debut weekend out of the DCEU movies, that doesn't mean its a failure. We'll just have to wait and see how the studio feels about the blockbuster numbers, something we know they're anxious to see since Geoff Johns can't confirm any plans of a sequel being in development just yet. Stay tuned for more soon.