Theme Park Bits: 'Race Through New York' Opens, Disney Pandora Invites, And Weird New Patents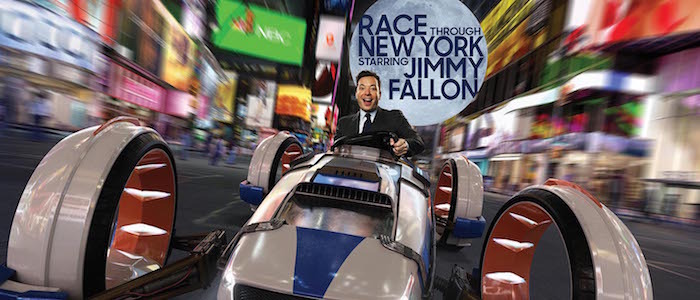 In this edition of Theme Park Bits:
Watch Jimmy Fallon tour the new Race Through New York ride at Universal Studios.
And also watch Fallon "crash" the line for the new ride.
A new video explores how Disney Imagineers worked with James Cameron on Pandora: The World of Avatar.
Nifty packages have gone out to invite people to visit Pandora.
Both Disney and Universal have filed some very intriguing patents.
And more!
Race Through New York Starring Jimmy Fallon has officially opened at Universal Studios Florida and cameras were on hand for Fallon's first trip through the finished attraction. While early reactions to the ride have been mixed, one thing is certain: that is one impressively designed queue. And it's more than just an aesthetically interesting experience. There's no regular line for this ride. Instead, there's a "virtual queue" where riders can lounge around the open space and explore, waiting for their time to ride. It's essentially an evolution on the Fastpass/Express system that has become more common in theme parks in recent years.
And while we're still on the subject of this queue line, Fallon himself showed up to provide live entertainment to the guests waiting.
Disney has released a new video on Pandora: The World of Avatar focusing on how the Disney Imagineers collaborated with director James Cameron and the rest of the Avatar filmmaking team to bring the new land to life. Not featured: all of the screaming and yelling and crying that goes into any endeavor of this size.
And then this! A video invitation to Pandora. Crazy! Sorry for the shaky part. Trying to get better angle. #disney pic.twitter.com/RMDVR4v3QY

— Richard Bilbao (@RichOBJ) April 4, 2017
Select members of the press were sent nifty video invitations to visit Walt Disney World's Pandora: The World of Avatar. Richard Bilbao shared the details on Twitter, offering a look at the packaging and the video itself. With the land officially opening next month, we will soon be seeing a whole lot more.
Just got the most awesome package from #Disney Pandora: The World of Avatar (part 1 of pics) pic.twitter.com/TAKOYOyAr1

— Richard Bilbao (@RichOBJ) April 4, 2017
Inside the package was a thick envelope that had some weight to it. #disney pic.twitter.com/MJo61qgMPO

— Richard Bilbao (@RichOBJ) April 4, 2017
Inside the package was a Field Guide that talks about Na'vi culture, fauna and language. #Disney pic.twitter.com/lnHtuakIEo

— Richard Bilbao (@RichOBJ) April 4, 2017
Legendary Disney Imagineer George McGinnis has passed away at the age of 87. The last Imagineer personally hired by Walt Disney, McGinnis was with WDI for decades, designing Epcot's great Horizons and working on both versions of Space Mountain. Disney And More has published an in-depth obituary, should you want to know more (and you do want to know more).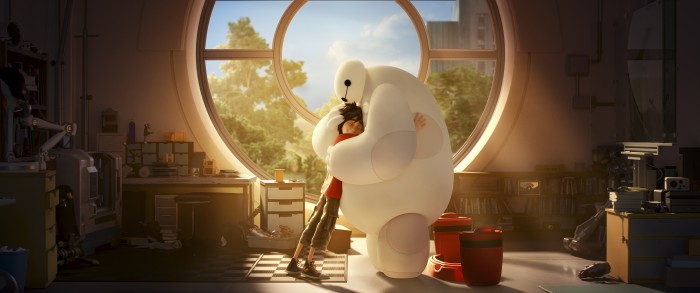 Disney has filed a patent for "soft body robots" to interact with guests in their parks. In other words, it sounds like the company is looking to upgrade the entire "people in suits take pictures with your children" thing. Yes, this does sound like Westworld. Anyway, the patent is "designed for reducing collision impacts during human interaction" and states that "Robots can be found providing interactive guidance or entertainment in stores and amusement parks and in more dynamic settings." While they don't come and say it, the intentions here are obvious: Disney wants a Baymax character in their parks and they want a literal robot for the job.
Guardians of the Galaxy – Mission: BREAKOUT! has proven controversial amongst hardcore Disney theme park aficionados, but it already has one fan: Guardians of the Galaxy director James Gunn, who sang its praises on Twitter while sharing some new art.
A new stage adaptation of Beauty and the Beast is coming to Disney cruise lines. For a behind-the-scenes look at how the show is coming together, you can check out the video above.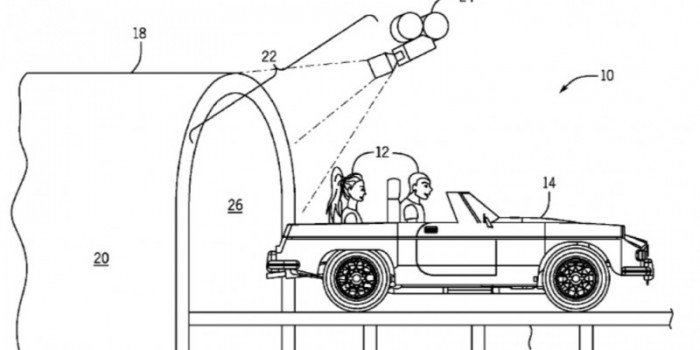 Universal Studios has filed a patent for ride technology involving a moving vehicle, a tunnel, and a new projector system. As is always the case with stories like this, it's not clear if this is something Universal is actually pursuing or something they're patenting just in case. However, they do have two major vehicle-themed rides in development: Fast and Furious: Supercharged and the Mario Kart ride coming to their upcoming Nintendo land.