'Rogue One' As Told By LEGO Takes Plenty Of Liberties With Tragic Heroics [Video]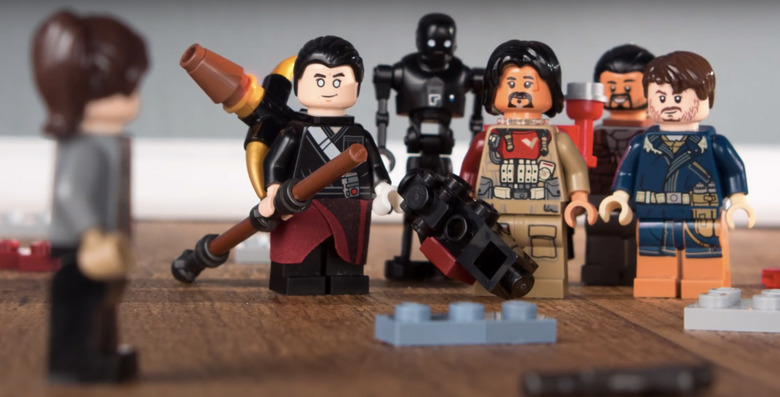 We may receive a commission on purchases made from links.
Today you can get your hands on Rogue One: A Star Wars Story on Blu-ray and DVD, but if you don't have time to watch it immediately, you can enjoy an abridged version of the story as told by LEGO.
Using some impressive stop-motion animation, Disney and LEGO teamed up to make this family friendly, shortened version of the Rogue One story as it all takes place in the bedroom of some spoiled kid who not only has the massive Death Star LEGO set, but also the Rebels U-Wing, Director Krennic's Imperial shuttle, an Imperial battle tank and an AT-ST walker.
Watch the Rogue One as told by LEGO video below.
This video is a bit childish, but also somewhat clever too. Having the kids use his Dad's briefcase to literally store the Death Star plans (aka the instructions on how to build the LEGO set) is a nice touch. However, since this video is geared towards kids, unlike the movie, our Rebel heroes don't end up dying while trying to retrieve the plans.
Apparently destroying some of the Imperial vehicles isn't outside of the realm of appropriate destruction for kids to witness, because the Rebels get to blast an Imperial tank and AT-ST walker to smithereens. Plus, it's still nice to see that Darth Vader gets another pun to toss at Director Krennic, who is still being quite the sniveling brown-noser in the Imperial ranks.
Anyway, you can pick up Rogue One: A Star Wars Story on Blu-ray and DVD right now.