This Week In Trailers: The Transfiguration, Tongue Cutters, The Journey, A Better Man, Spookers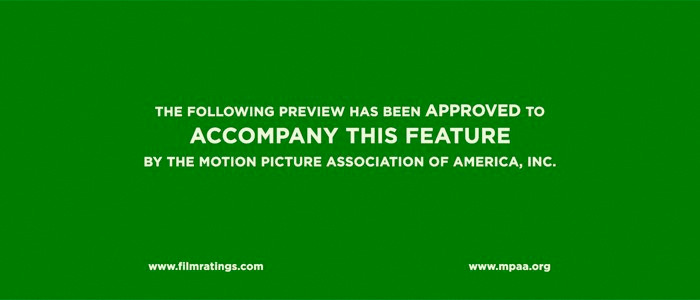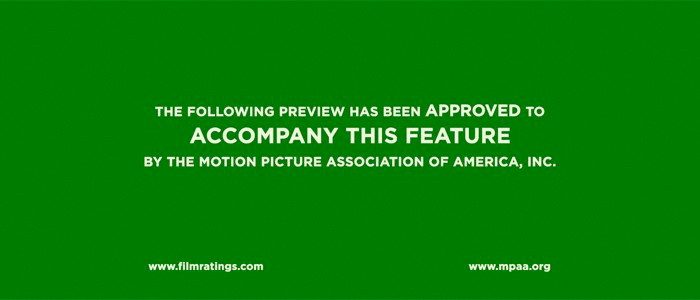 Trailers are an under-appreciated art form insofar that many times they're seen as vehicles for showing footage, explaining films away, or showing their hand about what moviegoers can expect. Foreign, domestic, independent, big budget: What better way to hone your skills as a thoughtful moviegoer than by deconstructing these little pieces of advertising? This week we look at a different kind of vampire movie, visit some kids who are making it rain dolla dolla bills, get uneasy by an abuser of a woman who makes him confront his past, understand the lives of carnies who work the Halloween circuit, and watch the IRA and the Unionists come to the table.The Transfiguration Trailer
Fascinating.
One of the things about the debut of Michael O'Shea is just how muted everything feels. There isn't so much a focus on Vampirism, per se, as there does seem to be a focus on what can happen when someone steeps themselves deep into the lore. A screw loose here, some misguided emotion there, the energy is simply raw and inviting. We aren't let it on exactly what it is we're supposed to discern from the moments we're given but it's clear that this most likely won't end well for any involved by the end. I'm in.
Tongue Cutters Trailer
Got nothing but love for this.
For some reason, kids who are allowed some agency in their lives and then take advantage of that opportunity to make their small dreams come true is somehow wildly fulfilling to watch as an adult. Director Solveig Melkeraaen shows us these young boys and girls who want more out of their lives than just what they have to do and it's inspiring to hear their stories of why getting a job cutting fish tongues to make some dough on the side is so important. It's not Shark Tank level entrepreneurship but these kids want something and display the kind of focus you wish your cousin Andy, who's still living on the couch of your aunt's house at the age of 30, would show by going out and getting after it. These kids are cute and certainly the larger story here is much more interesting when you take a step back to see what it all means.
A Better Man Trailer
I would've demurred.
Look, there's no easy way to talk about domestic violence and certainly many people who have been unaffected by it have an idea of what happens and why it happens but it's another thing entirely to be a director who has had it happen and then convinces the person who did the abusing to go on camera to talk about it. Directors Attiya Khan and Lawrence Jackman take an interesting road to discuss Khan's past and how it intersected with domestic violence. Instead of creating some distance from the issue she goes all in by talking to her ex and exploring that time of their life. Without question it's going to be a hard watch and props to the batterer for taking responsibility and allowing this to be what can only be called a cautionary tale. It happens too often, to be sure, but this is a story that will feel personal and needs to be told.
Spookers Trailer
Hell. Yeah.
I don't know what drove director Florian Habicht to make this but all love and praise needs to be sent his way. This is about as close as you're going to come to getting a story about some truly normal people who hit upon something that resonates with people when the witching hours of October come near and decided to make a year-long attraction out of it. I'm not quite sure how this story could be anything more than a 15 minute short of some suburban husband and wife team who saw an opportunity to open a scream farm but the trailer is solid. And that back half of the spot tosses out that emotional hook real nice.
The Journey Trailer
I'm here for Timothy Spall and Colm Meaney.
One of the things about Liam Gavin's story is how simple it is: The former leader of the IRA and a Protestant who is advocating for Northern Ireland take a ride with one another. Something like this reminds me of Frost/Nixon in the best way possible. It all hinges on the performances of your two leads and with Spall and Meaney you have a dramatic duo who are poised to crush it. There is nuance, while being a little melodramatic at moments, but the overall tenor is that this is a masterclass of thespians doing their best with the material they've been given. Could be one of those small gems that just needs to be unearthed.
Nota bene: If you have any suggestions of trailers to possibly be included in this column, even have a trailer of your own to pitch, please let me know by sending me a note at Christopher_Stipp@yahoo.com or look me up via Twitter at @Stipp
In case you missed them, here are the other trailers we covered at /Film this week: