'Guardians Of The Galaxy' Double Feature And Awesome Mix Ultimate Ticket Available Now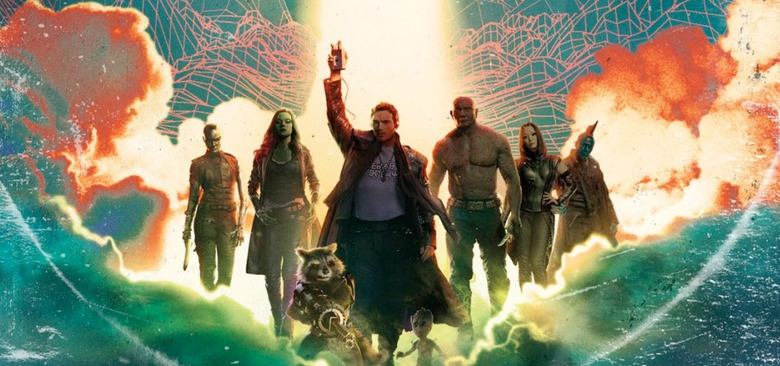 Guardians of the Galaxy Vol. 2 is just over a month away from getting released, and tickets are already on sale right now. However, if you haven't picked up your tickets to the earliest possible showing yet, you might want to look into a couple other options that will be at our disposal when the movie hits the big screen at the beginning of May.
For those looking to spend a little extra time in the theater, there will be a Guardians of the Galaxy double feature that will allow you to watch the first film before Guardians of the Galaxy Vol. 2. But if you're looking for a way to see the sequel as many times as you want, there's an Ultimate Ticket option that you might want to take advantage of, and it comes with quite the collectible piece of memorabilia.
Find out about the Guardians of the Galaxy double feature and Ultimate Ticket after the jump.
James Gunn announced the Guardians of the Galaxy double feature on Facebook with this poster: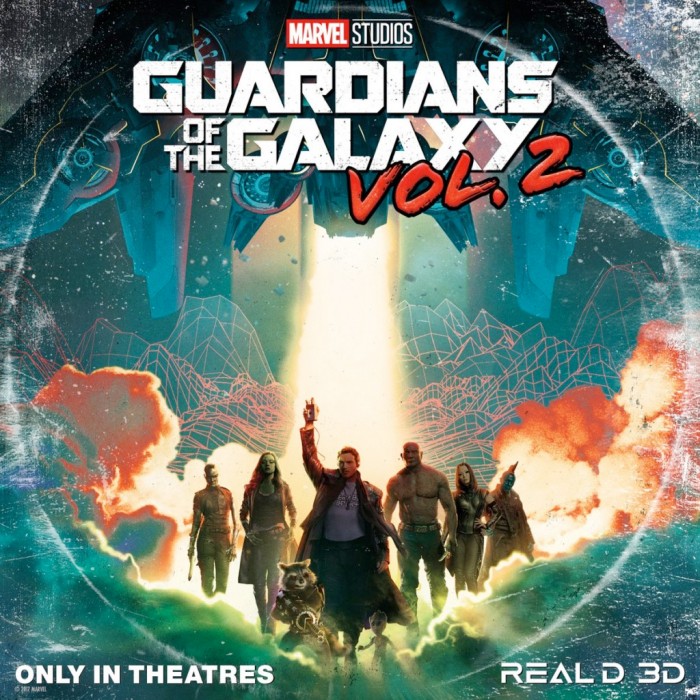 The special event will be shown exclusively in the RealD 3D format starting on Thursday, May 4 at 4:30pm local time followed by the first screening of Guardians of the Galaxy Vol. 2 at 7pm. Those attending will get an exclusive poster (it seems to be the one seen above) and souvenir collectible button. The double feature tickets are available over at Fandango right now. There might be some locations having a double feature which don't have tickets sale on Fandango, so check out local listings for more details.
While the double feature attendees will get that cool poster that looks like an album cover, those who purchase a Guardians of the Galaxy Vol. 2 Ultimate Ticket will get a much cooler collectible, but it'll cost you.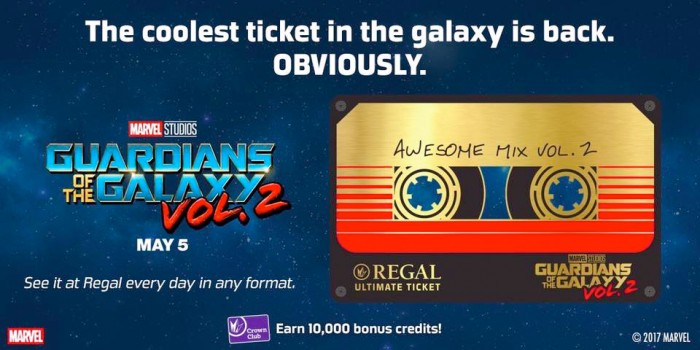 Regal Cinemas are offering an Ultimate Ticket that will get you one ticket to Guardians of the Galaxy Vol. 2 once a day, every day in any format (including RPX and IMAX) as long as the movie is in theaters. Each Ultimate Ticket comes with a one-of-a-kind collectible Awesome Mix Vol. 2 laser cut anodized steel card. Each one will be personalized with the cardholder's name inscribed on the back.
Now for the bad news: the Guardians of the Galaxy Vol. 2 Ultimate Ticket will cost you $100. It'll be worth the price if you plan on seeing the movie enough times where your ticket cost would be over $100, which might not be difficult depending on how expensive tickets are in your respective market and how obsessed you are with the Marvel franchise. It might be tough spending that much money on a ticket when you don't know for sure if you'll like it or not, but with only 1,000 of these tickets available, you don't want to wait if you're considering it.
Guardians of the Galaxy Vol. 2 arrives on May 5.