'Deadpool 2' Will Announce Cable Casting Soon, More Obscure Comic Characters Coming Too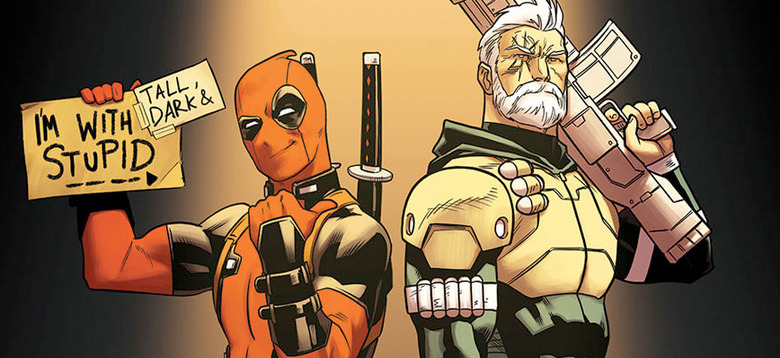 Production on Deadpool 2 is supposed to begin this summer for a release on 2018, but we're still waiting for some of the major pieces of the sequel to fall into place, or at least be announced by 20th Century Fox and Ryan Reynolds.
Atlanta star Zazie Beetz was recently confirmed to play Domino, a mutant mercenary and a member of X-Force, the mutant crew who takes on missions of their own with a more militant and aggressive approach towards their enemies. However, fans are still eagerly waiting to see who will play the time traveling X-Force leader known as Cable, and it sounds like we'll find out soon.
Furthermore, in addition to the arrival of X-Force members like Cable and Domino, writers Paul Wernick and Rhett Reese promise that Marvel Comics fans will get to see some more obscure mutants popping up. Find out more about these Deadpool 2 characters after the jump.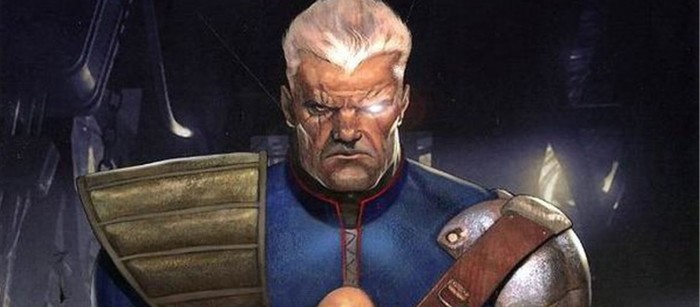 The Casting of Cable
First up, with regards to the casting of Cable, a cavalcade of names have been linked to the role with contenders like Stephen Lang, Dolph Lundgren and most recently David Harbour being mentioned. There have even been rumors that Pierce Brosnan could end up playing Cable as well. The good news is we won't have to wait much longer to find out who ends up with the role.
Rhett Reese and Paul Wernick spoke with ComicBook.com while talking about their new movie Life, and the duo said:
"An announcement will be coming very soon. We're gonna go into production in the next couple of months and cast announcements will be coming fast and furious."
If you're looking for an indication as to what they're looking for, Wernick and Reese said they've been on the hunt for an actor who makes a good counterpart to Deadpool by being "someone with a great deadpan thing where they can react to someone who's being crazy." It sounds like there's some meat to the character too, because they also want whoever plays Cable to be "physically imposing and able to emote." There's also consideration of the future beyond Deadpool 2. Wernick elaborated:
"They've got X-Force coming up. Cable is head of the X-Force so it's someone who can also command a movie franchise. It's a tall task and we have been on the hunt for a very long time. I think once it's announced, as we get closer, people are gonna go crazy for it."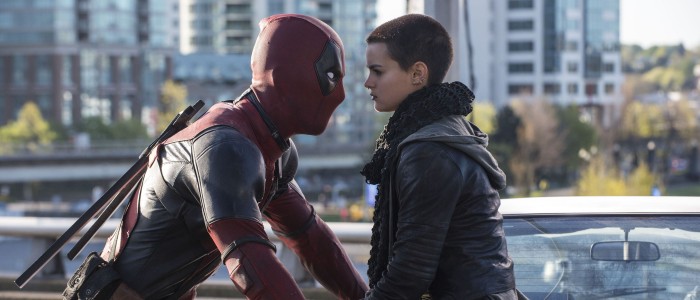 More Mutants Entering the Mix
Cable and Domino won't be the only new mutants on the scene in Deadpool 2. Reese and Wernick also had an interview with LRM while promoting Life, and they revealed that we'll be getting plenty of other new mutants, both as villains and as allies:
"Yeah, Cable and Domino grabbed the headlines on Deadpool. But there are definitely some more obscure characters that people know or that real diehards know that will be in there just by virtue of we need a new villain, and we need some new good guys to complement [Deadpool], but it is growing. Of course, it will be all about the lunacy that is Deadpool himself."
Considering the fact that Negasonic Teenage Warhead was one of the more amusing characters in Deadpool 2, it'll be cool to see what other mutants will appear in the movie that general audiences may not be familiar with. Brianna Hildebrand will be back as the angsty, teenage superhero, but there's a whole roster of mutants, whether they're from New Mutants comics (where Deadpool made his debut) or X-Force comics, who could easily pop up in the sequel.
Which other mutants would you like to see in Deadpool 2?