The Final Season Of 'Game Of Thrones' Will Be Even Shorter Than Season 7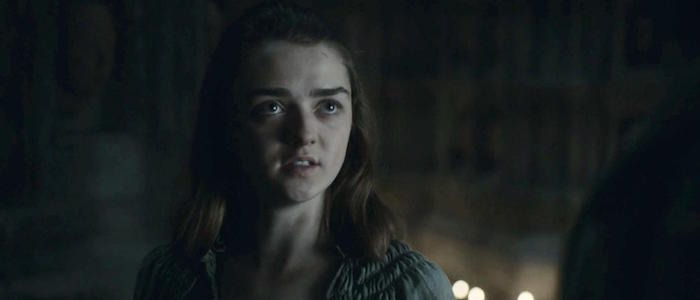 The upcoming seventh season of Game of Thrones will consist of only seven episodes, which is a bit of a disappointment after six years of 10-episode seasons that already felt all-too-brief. And now, courtesy of the series creators and showrunners, we know that the eighth and final season will be even shorter.
Showrunners David Benioff and Dan Weiss joined series stars Maisie Williams and Sophie Turner for a Game of Thrones-centric panel at SXSW over the weekend, where the masters behind HBO's massively popular fantasy series revealed that the final season of the show will only have six episodes (via Entertainment Weekly). Benioff explained that this was all part of their larger plan:
It's only going to be six episodes for the final season. From the beginning we've wanted to tell a 70-hour movie. It will turn out to be a 73-hour movie, but it's stayed relatively the same of having the beginning, middle and now we're coming to the end. It would have been really tough if we lost any core cast members along the way, I'm very happy we've kept everyone and we get to finish it the way we want to.
While this is disappointing, Benioff's comments suggest that they would have been perfectly happy making season 7 the grand finale and going with a full 10 episodes. The fact that we're getting 13 more episodes split over two more seasons instead of 10 more episodes over one season feels a bit like HBO trying to keep their most popular show around for just a little bit longer. Can you blame them?
Benioff also addressed the rumors of a Game of Thrones spin-off series, making it clear that they probably wouldn't be too involved if HBO decides to move forward:
I think HBO might well do [another series] and I look forward to watching it and I think it be great, but I think they should get new blood in.
The panel arrived on the heels of that grandiose season 7 announcement, where the premiere date for the penultimate season was revealed by a giant block of ice getting melted by blasts of flame (which was admittedly cooler in concept than execution). The seven-episode seventh season will premiere on July 16, 2017. We can probably expect the eighth and final season to arrive in a similar window in 2018.