Is Glenn Howerton Leaving 'It's Always Sunny In Philadelphia'?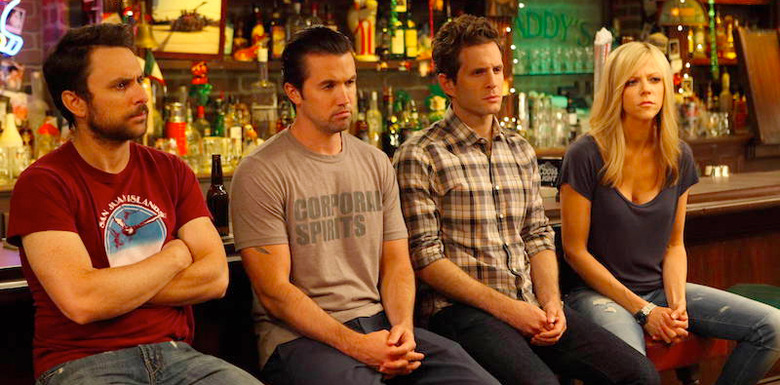 The FX comedy series It's Always Sunny in Philadelphia isn't much of a serial TV program. Each episode is mostly self-contained, and there is microscopic evidence of any continuity between episodes with the exception of some passing references to past shenanigans and a couple recurring characters who seem to get worse over time (like Rickety Cricket). Plus, the gang doesn't really learn any real lessons from all of their despicable behavior and just keep doing more awful junk.
However, the recent 12th season finale of It's Always Sunny in Philadelphia threw a couple of curveballs at longtime fans. But just in case some of you fans haven't watched the season finale yet, we'll leave the spoilers for after the jump.
In the 12th season finale, first, Charlie (Charlie Day) finally hooked up with the waitress (played by Day's real-life wife, Mary Elizabeth Ellis). Second, Dennis (Glenn Howerton) learned that he had an illegitimate child and decided to leave the City of Brotherly Love, declaring, "I can't do any of this shit anymore."
Normally, that would be just your average cliffhanger until the next season, which is one of two new seasons that have already been ordered by FX. But it sounds like there's a very real chance of Glenn Howerton leaving It's Always Sunny in Philadelphia.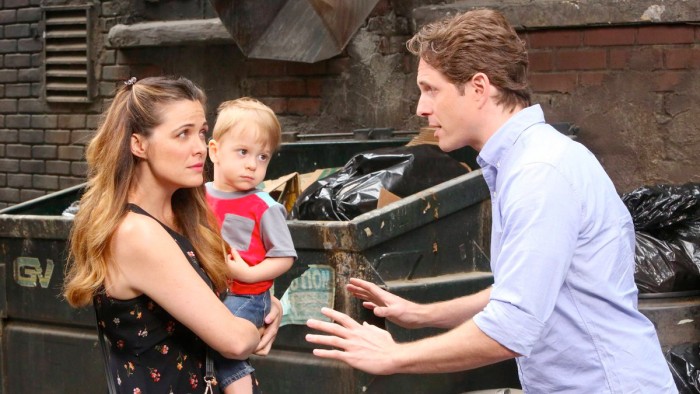 Uproxx recently had an opportunity to chat with Glenn Howerton about the season finale and what happened with his character, which prompted them to ask the obvious question: is he leaving the show? The answer, at the time, was not entirely clear:
"So... it's a little complicated. I may seem a little bit evasive here, and I don't mean to. It's not entirely certain whether I am or am not. I might be. I might be, but I might not be. That really is the truth. Just to be clear, to dispel any potential weirdness, it has nothing to do with my relationship to anyone on the show or Rob or Charlie or anyone like that. It's partially a creative and personal decision. We may be taking an extended hiatus between season 12 and season 13. So I'm certainly staying open to the possibility of doing more, but there is a possibility that I will not."
The reason Howerton was being so cagey about whether or not he was leaving the show was because there was something that he specifically couldn't talk about at that time. But not long after this interview was published, we found out what that project was.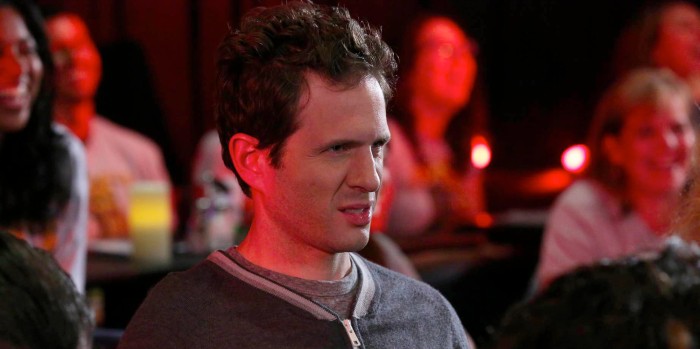 Glenn Howerton's New TV Pilot
Variety reports Glenn Howerton has signed on to star in a new comedy pilot at NBC call AP Bio, and it has some positively incredible comedic talent attached to it.
Not only is Glenn Howerton attached to star, but so is comedian Patton Oswalt. Also, former Saturday Night Live cast member and writer Mike O'Brien is behind the script, and he'll also be executive producing with fellow SNL masterminds Seth Meyers, Lorne Michaels and Mike Shoemaker, as well as 30 Rock and Man Seeking Woman producer Andrew Singer.
Glenn Howerton has the lead role of a hilariously cynical Ivy League professor who loses out on his dream job and goes to work as a high school biology teacher where he imposes his unorthodox teaching style and uses the kids to plot out revenge on those who wronged him. Patton Oswalt will play Principal Durbin at the high school.
One might think that Howerton starring on another show wouldn't shake things up too much. After all, his It's Always Sunny co-star Kaitlin Olson has an entirely separate comedy called The Mick that she stars in, and she's not leaving the FX comedy series. What helps there is that The Mick is on FOX, which is owned by the same corporation as FX whereas Howerton's new show is over at NBC, which likely won't be keen on sharing their star. Even if they were, Howerton also serves as a writer and executive producer, and he's likely not going to have the time to dedicate to both shows.
Still, as Howerton notes, there might be an extended hiatus between the 12th season and the upcoming 13th season. That might give him enough time to shoot the pilot and figure out if NBC will give it a full series order. If they don't, that could allow him to come back. If they do, he might just be gone.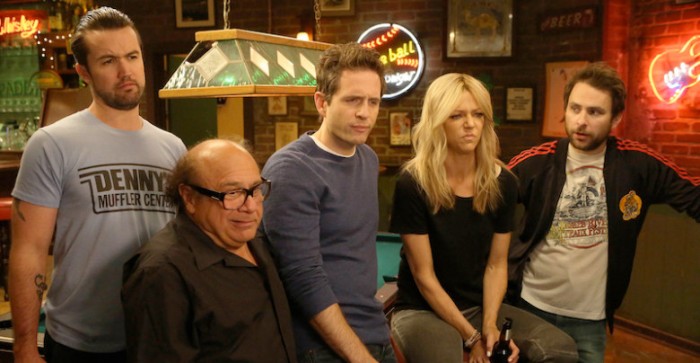 The Impact on It's Always Sunny in Philadelphia
If Glenn Howerton is actually gone, it will be interesting to see how It's Always Sunny in Philadelphia continues. This kind of move feels like the beginning of the end for the show. That wouldn't be terrible news since it's been on for 12 years now, and I don't think anyone anticipated the series lasting this long. But it's already been renewed for two more seasons, so it sounds like the rest of the gang will still be around a little while longer.
Looking back on It's Always Sunny in Philadelphia, it's kind of a miracle that it's taken this long for something so drastic to happen. But this season has been full of big twists, including Mac (Rob McElhenney) finally coming out of the closet. Maybe we'll start to see all the characters actually being changed by their poor decisions. It would be interesting if over the next couple seasons the cast members slowly left the show, only to all end up somewhere else together, showing that they hadn't really changed at all. That could easily be seen as a cheap way to end the show, so I'm sure the creators will come up with a way to give them a proper send-off.
For Howerton's part, he's just happy to have been part of it all, saying, "I don't know that you can point to any other character who is as dark and twisted and rapey and murderous and have it somehow still work, and be funny and likable. I'm just proud to create such a unique character."