'Game Of Thrones' Season 7 Sets A Premiere Date, Watch A Teaser Trailer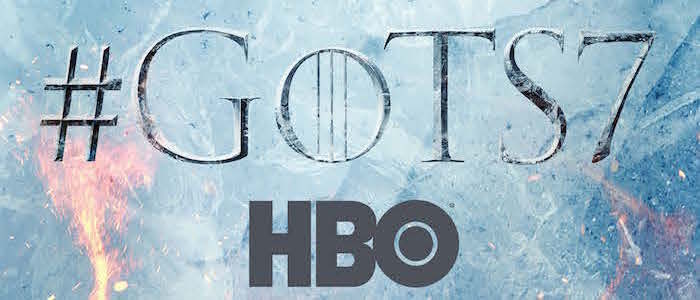 If HBO wants to be a big 'ol showboat with how they reveal the Game of Thrones season 7 premiere date, they have earned that right. The wildly popular fantasy series has become the cable network's flagship series. It's less of a show than a cultural event, the thing that everyone watches and the thing that inspires a dozen think pieces every week. It's the rare show that has actually entered the cultural lexicon. Call a politician a Lannister and many, many people will know exactly what you're trying to say.
Anyway, HBO was a big 'ol showboat with how they revealed the Game of Thrones season 7 premiere date: they put a screen inside a massive block of ice and slowly melted it with what looks like an offscreen flamethrower...er, dragon. They streamed this on Facebook. Thousands of people watched. Eventually, the date was revealed.
So here you go: Game of Thrones season 7 will premiere on July 16, 2017. Watch a Game of Thrones season 7 teaser trailer below:
The great war is here. #GoTS7 premieres 7.16. pic.twitter.com/1Jna10kNuQ

— Game of Thrones (@GameOfThrones) March 9, 2017
The gimmick behind the presentation is obvious enough. Game of Thrones is based on George R.R. Martin's A Song of Ice and Fire novels, so why not make that literal? After all, the show is about to make that literal itself. Season 6 ended with (and c'mon, this is spoiler territory here) a massive portion of the cast dead, Cersei Lannister sitting on the Iron Throne, Jon Snow consolidating power in the North, and Daenerys Targaryen finally setting sail for Westeros with her army and her dragons. Oh, and winter finally arrived, proving that the famous Stark words always come true eventually.
So we've got dragons about to storm a snowy continent that is also about to get stormed by ice zombies. It's a real song of ice and fire...except by song, it's a war where everyone is going to die. Get used to this theme, because it's also the subject of the first teaser poster, which arrived today out of SXSW: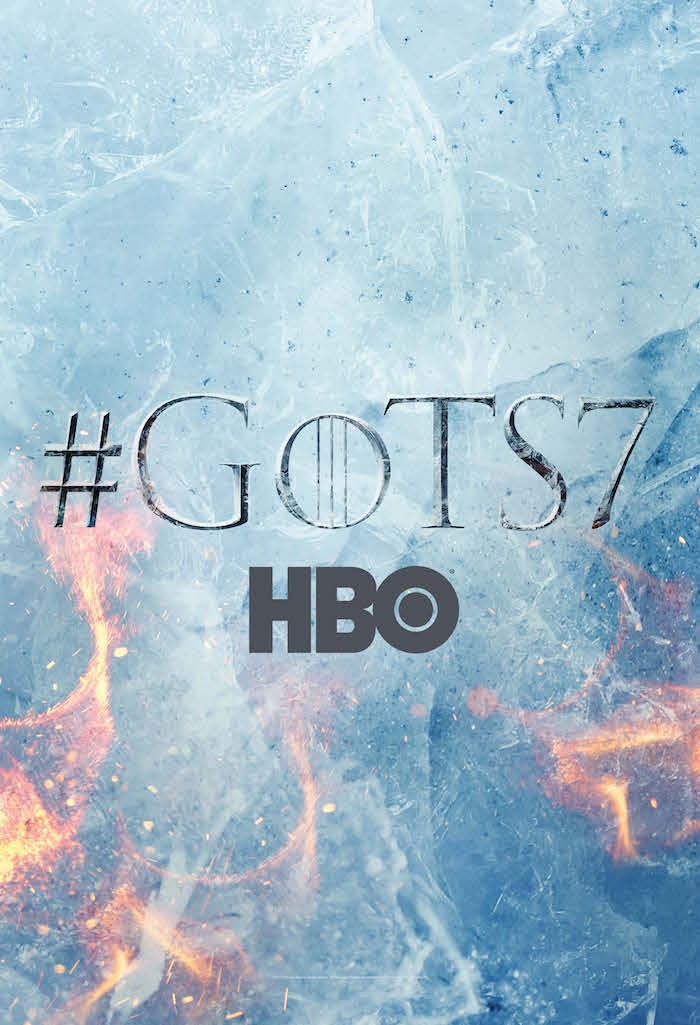 This will be the first season of Game of Thrones to not premiere in April, due to the production requiring a later start (and colder weather) to accommodate a Westeros in the midst of a devastating winter. As we have learned from cryptic conversations, these winters can last for years and they are unkind to even the most prepared generations. And this generation is not prepared.
Game of Thrones season 7 is the penultimate season, so expect the show to start racing toward a conclusion from frame one this year. Also, don't expect any of your favorite characters to be safe. As usual.