'Just Cause' Movie Adaptation Recruits Jason Momoa And Director Brad Peyton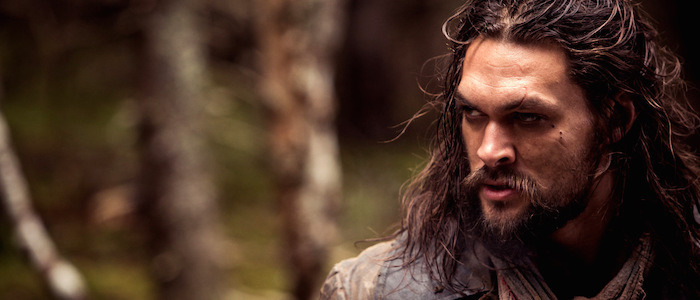 No one remembers or talks about Avalanche Studios' Just Cause, which came and went in 2006. However, just about everyone who has held a video game controller remembers and talks about Just Cause 2, which hit shelves and 2010 and remains popular this day. It may be one of the purest video games ever made, a sandbox of pure destruction that presents the player with a playground full of vehicles and bad guys and just says "Go have fun." There is a story here, but the game barely pauses to comment on what's going on. It's more interested in finding the next thing for you to blow to smithereens with a rocket launcher while surfing on a crashing jet. (Meanwhile, Just Cause 3 is just pretty good.)
So the news that Aquaman himself Jason Momoa is starring in a Just Cause movie and that San Andreas' Brad Peyton is set to direct fills me with conflicting emotions. I valued my time with Just Cause 2 very much, but only because it completely threw away any sense of coherence. Can a film adaptation work at all?
Deadline broke the news, reporting that Peyton will also produce the film alongside a laundry list of other folks, including Jeff Fierson, Roy Lee, Adrian Askarieh, Eva Cao,  Mason XU and Fan Dong. The production is in early days, but Master and Commander: The Far Side of the World screenwriter John Collee penned the screenplay. And that right there is the first red flag for a Just Cause movie – there's a screenplay!
I kid, of course, but the improvisatory, make-things-up-as-you-go gameplay style associated with this series has always been its chief appeal. Most people who played the games probably don't even remember that the lead character is named Rico Rodriguez and that he works for a mysterious group called the Agency that sends him on top secret missions to embattled nations. They just remember that time they parachuted off a mountain and landed on a bus and then machine gunned a bunch of bad guys and then stole a helicopter and–
Although specific details about how the film will choose to adapt this awesome nonsense remain unknown, we do know that Momoa will play Rico (and the Hawaiian/Native American actor may be racially ambiguous enough to get away with that, but we shall see). We also know that this is a reunion for him and Peyton, as the two of them previously worked together on the Netflix series Frontier. Between this and his ongoing working relationship with Dwayne Johnson (they're following up Journey 2: The Mysterious Island and San Andreas with the video game movie Rampage), Brad Peyton has emerged as the person who is quickly befriending all of the Hollywood tough guys that I wish were my best friends. Seriously, if you don't already love Jason Momoa from Game of Thrones, just watch him in any Q&A. The man deserves to be a huge star.
And honestly, he could be the perfect match for a Just Cause movie. While other films have utilized Momoa's glowering toughness to great effect, he's genuinely hilarious. A Just Cause movie that is more The Naked Gun-meets-Crank than a typical action movie would be true to the source material and allow Momoa to show off the comedy chops that normally gets locked down under steely stares.
Will this be the movie to break the dreaded video game movie curse? The odds are in no one's favor, but I'm willing to be surprised.