VOTD: Jimmy Kimmel's 2017 Oscars Monologue, Mean Tweets & Hollywood Tourist Surprise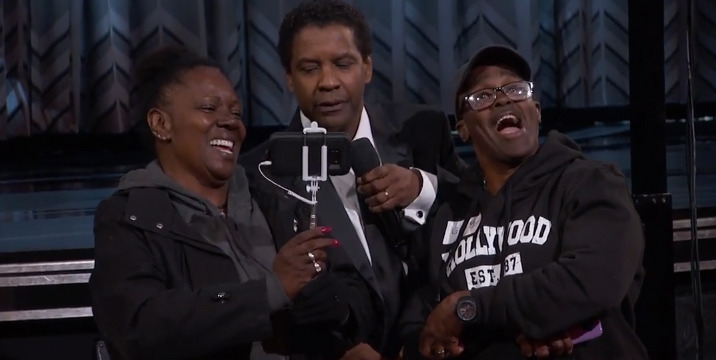 If you missed the 89th Academy Awards last night, you missed out on the live broadcast insanity of the Best Picture debacle that saw La La Land announced as the winner, only to have the correction made much later than it should have been to rightfully give the award to Moonlight instead. It was undoubtedly one of the craziest (if not the craziest) moments in the entire history of the Oscars.
Besides that frustrating misstep during the Academy Awards telecast, there was still some fun to be had, thanks to the hilarious antics of host Jimmy Kimmel. The comedian brought his trademark edgy humor to the monologue, had a session of Academy Awards-themed Mean Tweets, and surprised a bunch of Hollywood tourists in an awesome way. Watch all the hilarious 2017 Oscars highlights after the jump.
First up, here's how Jimmy Kimmel opened up the show, complete with a Matt Damon bit:
Later in the show, Kimmel brought in a group of tourists who otherwise may not have seen someone famous, but ended up seeing almost anyone and everyone they could have dreamed of, live during the ceremony. The looks on some of their faces is priceless, and Hollywood's finest show them a good time too:
Finally, Jimmy Kimmel had a new edition of his famous Mean Tweets segment from his late night talk show, featuring a cavalcade of Oscar nominees reading the mean things that people have said about them on Twitter:
All in all, it was a pretty tame broadcast up until the mishap with the wrong Best Picture winner announced. That's something that will be remembered forever.