'Black Mirror' Season 4 Brings Director John Hillcoat Into The Fold As New Details Are Revealed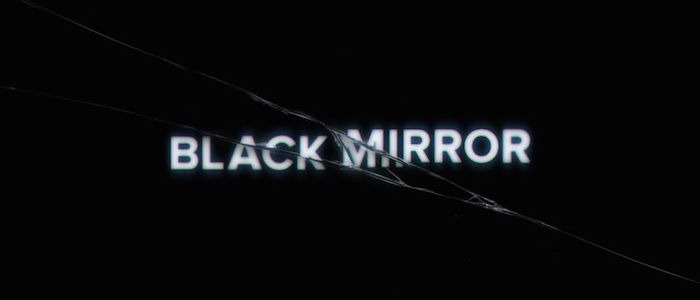 When we were assembling our list of favorite moments of 2016, it was decided late in the process to exclude television and focus solely on movies. The decision was made to keep the list manageable, but it also meant we didn't get a chance to pay tribute to the third season of the science fiction anthology series Black Mirror, which contains my absolute favorite piece of pop culture anything to come out of last year: the episode "San Junipero." While the season had its ups and down, those highs were remarkably, deliciously high. Nothing abuses my soul quite like the pitch-black world of Black Mirror and it always leaves me begging for more.
So it's only natural that director John Hillcoat, a man whose filmography is built entirely on movies where nasty and awful things happen to just about everyone unfortunate enough to enter the frame, has reportedly signed on to direct an episode of the upcoming fourth season. He'll fit right in.
This story comes our way via The Tracking Board, who say that Hillcoat will helm an episode titled "Crocodile." Details are unknown, but the story apparently revolves around two women, one of whom could be played by Birdman and Nocturnal Animals star Andrea Riseborough.
While we don't know what Hillcoat's episode will be about, the pessimistic, bleak worldview he's showcased in his past work makes him a perfect match for Black Mirror. In films like The Proposition and The Road, he showcased a remarkable eye for misery and the unique ability to make the audience hunger and thirst alongside his characters. Even his more accessible work, like Lawless and Triple 9, are more hard-edged than most Hollywood movies.
Hillcoat is the latest feature film director to join the series, following in the footsteps of Joe Wright and Dan Trachtenberg, who helmed excellent episodes in season 3. Hillcoat won't be the only recognizable name directing in the fourth season – we already knew that Jodie Foster would be among those helming season 4 episodes.
Black Mirror creator Charlie Brooker recently spoke to The Telegraph about working with Foster, who got the job thanks to her past experience working with Netflix:
Netflix got in touch with her. She's done episodes of Orange Is The New Black before, and they spoke to her and sent her our script, and within a week of that we were were Skyping. It was a bit odd, to be Skyping with Jodie Foster – but I did a good job of hiding my delight.
Naturally, the details of Foster's episode are also unknown, but Brooker says that it has an "indie movie" quality and will focus on a mother and daughter.
Black Mirror season 4 doesn't have a release date yet, but it will most likely follow in the footsteps of season 3 and arrive this Fall.