VOTD: 'Fantastic Beasts' Visual Effects Reel Reveals Mesmerizing Movie Magic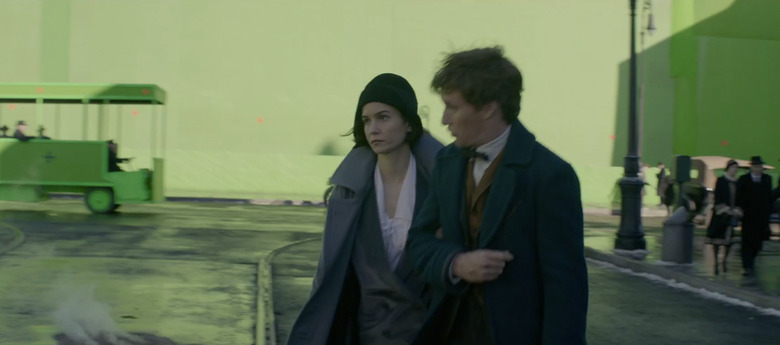 It comes as no surprise that Fantastic Beasts and Where to Find Them has an extensive amount of visual effects used to bring the magical creatures of the wizarding world to life. It's a blockbuster that has to transport us not only to a world that doesn't exist, but also 90 years in the past. As someone who watches dozens and dozens of movies each year, you start to feel numb to most visual effects, but even I'm impressed by some of the work on display in this Fantastic Beasts visual effects reel. Watch it after the jump.
Most of the visual effects are expected. All of the magical creatures had to be created in visual effects, and a hefty amount of set extension needed to be done in order to make it look like the story takes place in New York City in 1926. What I didn't expect was to see that the entirety of some of the exteriors and interiors of MACUSA (the headquarters for the Magical Congress of the United States) were created entirely in visual effects.
Specifically, the sequence where Newt Scamander (Eddie Redmayne) and Tina Goldstein (Katherine Waterston) walk into MACUSA, I couldn't believe that the building entry way, the revolving door, and the landing within were created entirely with visual effects. That's some incredible work being done by Rodeo, but it's a shame that it wasn't good enough to help Fantastic Beasts land an Academy Award nomination for Best Visual Effects this year. I hope we get to see some of the other visual effects work done by other companies sometime soon.