Star Wars Bits: 'The Last Jedi' Details, The Hardest 'Rogue One' Design, And Felicity Jones Heads To Star Wars Celebration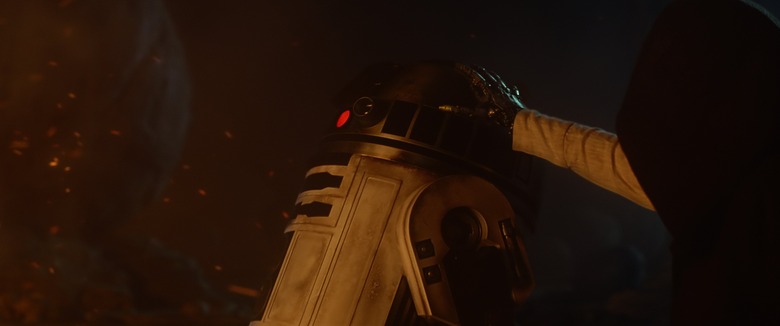 In this edition of Star Wars Bits:
A description of a new planet in Star Wars: The Last Jedi.
The new R2-D2 actor (that we already knew about) has been officially announced.
Rogue One: A Star Wars Story star Felicity Jones will attend Star Wars Celebration.
John Williams just won his fifth Star Wars-related Grammy award.
Daisy Ridley won't answer your Star Wars: The Last Jedi questions.
Some people still think Snoke is Mace Windu.
Marvel's Star Wars comics are coming together for a new crossover event.
Details on upcoming episodes of Star Wars Rebels.
A rumor about the first trailer for Star Wars: The Last Jedi.
Doug Chiang answers a bunch of your Rogue One design questions.
And more!
Kenny Baker, the English actor who played R2-D2 in seven Star Wars movies, passed away last year at the age of 83. So, for the first time in the saga's history, another person had to step inside that lovable droid and bring him to life for Rian Johnson's Star Wars: The Last Jedi. That person was Scottish actor Jimmy Vee and his representation has officially confirmed his involvement:
We're proud to officially announce that our client Mr Jimmy Vee has taken over the role of the Star Wars droid 'R2-D2', originally played by iconic actor, Mr. Kenny Baker.
Jimmy says, "It's been an absolute pleasure to have worked alongside the legendary Kenny Baker. Kenny was a fantastic actor and taught me all the 'tricks' on how he brought R2-D2 to life which I will continue to portray in his honour. I'm so excited to be a part of the Star Wars universe and can't wait for everyone to see what we've been working so hard on for the last year."
Jimmy is no stranger to the world of Film and Television having previously starred in Doctor Who & the Harry Potter movies.
We'd like to specifically thank Disney and LucasFilm ltd. for providing Jimmy with this opportunity and look forward to working with the team in the near future.
Star Wars: The Last Jedi is currently set to be released December 15th, 2017.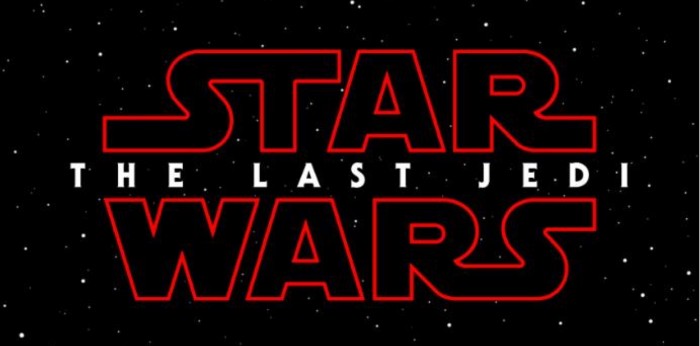 Speaking of The Last Jedi, Making Star Wars has a description of a new planet seen in the upcoming film. As usual, you should take this with a grain of salt, but know that Making Star Wars has had a solid track record when it comes to bringing us news about the upcoming films. Feel free to scroll past this if you want to go in knowing as little as possible. If you want to hang around, here's how they describe the planet, which certainly sounds like the kind of place the First Order would call home:
We heard about a new planet from Star Wars: Episode VIII last year during filming that appears to be really important to the story of the film, and that is the "Mars with snow on it" planet. The way I heard the set described, it was like Mars, a red ground, but covered with a light layer of snow, especially on the banks and rim of a hallway-sized trench. So imagine "Mars if it lightly snowed" is the mantra for this place. We heard the interiors were not unlike Starkiller Base in the sense that you can see the Death Star-style tech and architecture blending in with the rocks and natural environment.
Could this be the home base of Supreme Leader Snoke and the planet where Kylo Ren and General Hux fled following the destruction of Starkiller Base?
There are rumors that Luke will not be in the first #TheLastJedi teaser. We heard the contrary. Luke, Leia, Finn and Rey will be there...

— SWNN (@StarWarsNewsNet) February 13, 2017
While we're talking about The Last Jedi stories, Star Wars News net is refuting the rumor that Luke will not be seen in the first trailer for the film.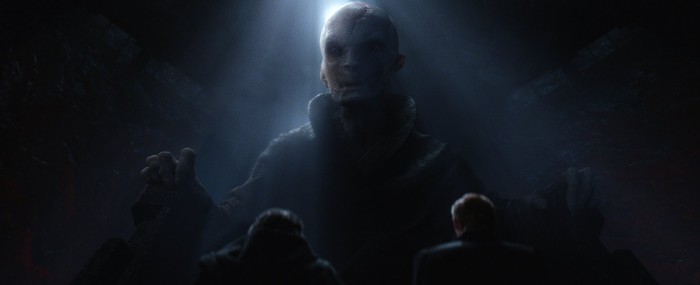 Some people are still convinced that Supreme Leader Snoke, the secret leader of the First Order, could be Mace Windu, somehow still alive after the events of Revenge of the Sith. Sure. Okay. Fine. Go have fun.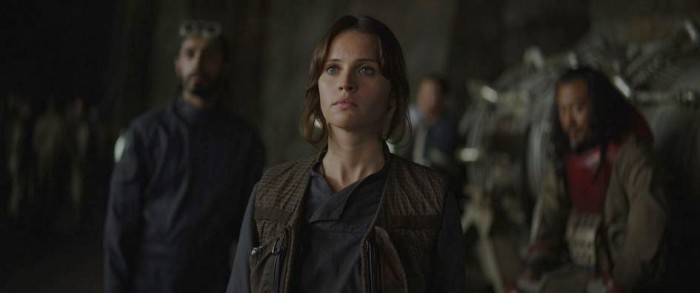 Once a Star Wars actor, always a Star Wars actor: Rogue One star Felicity Jones has officially been confirmed as a guest at this year's Star Wars Celebration, joining Ian McDiarmid (Emperor Palpatine) and Jeremy Bulloch (Boba Fett) in signing autographs for fans in a few months. The question now is whether or not Jones, an in-demand Oscar nominee, will embrace the Star Wars circuit or act as a tourist, occasionally popping in just to say hi (and make some quick money).
What's happening in the next Star Wars, #DaisyRidley?! #EEBAFTAs pic.twitter.com/j41Oei82qk

— EE (@EE) February 12, 2017
Did Daisy Ridley say anything of note about Star Wars: The Last Jedi when she was asked about the film on the BAFTA red carpet? Spoiler alert: no. But she sure is charming!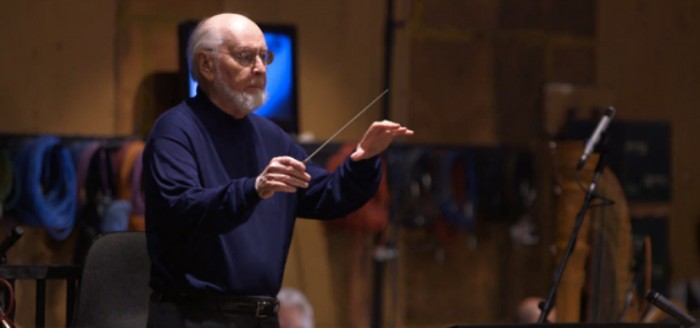 Speaking of Star Wars folks and award shows, the legendary John Williams took home a Grammy for the Star Wars: The Force Awakens soundtrack. This is the fifth Grammy he's won for his work on Star Wars and his 23rd Grammy win overall.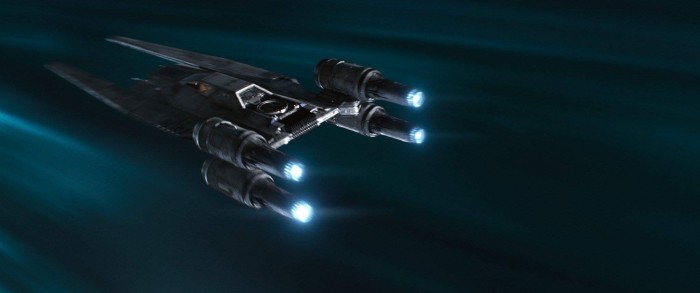 The American Society of Cinematographers has interviewed Rogue One production designer Doug Chiang, who revealed that the U-Wing and K-2SO were the hardest designs to nail:
It would be the U-wing — and Kay-Tu, the robot [played by Alan Tudyk]. Our film needs to dovetail seamlessly with Episode IV, but we also wanted to add a component of new. I think it's very important in a Star Wars film that you add that small percentage that's fresh. Episode V had the walkers and Episode VI had the speeder bikes. You need that little bit to keep the audience engaged and to build the world more thoroughly, because it is an expansive universe.
You can read the much, much larger interview at the link above.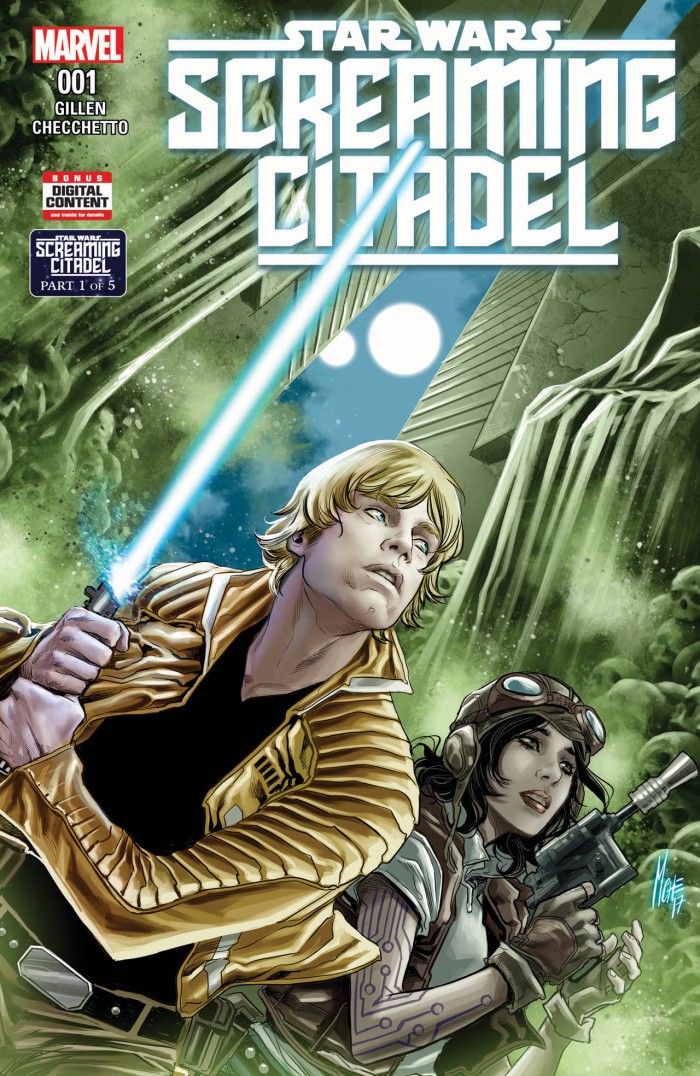 The last time Marvel's Star Wars comic series had a crossover, we got the very fun Vader Down, which saw Darth Vader stranded on a planet with an army of Rebel soldiers (or was it the other way around?). Now, the next crossover has been announced and it will feature the cast of the core Star Wars comic and the new Doctor Aphra series coming together for a new adventure, which is being described as a "gothic horror story." Titled The Screaming Citadel, the five-issue crossover will be written by Jason Aaron (of Star Wars) and Kieron Gillen (of Doctor Aphra), with Marco Checchetto drawing the first issue. Here's how Aaron described the story of the crossover in an interview with StarWars.com:
It starts with Aphra and Luke together, which is a pairing we didn't really see at all in Vader Down, and that really drives this story. That's probably been the most fun part for me, so far — reading what Kieron did with those two characters together and then carrying on from that. It starts with them venturing into a very dark and scary situation on a faraway alien planet and winding up in the clutches of a sinister alien queen. There's symbiotes involved. There are Aphra's two murderous droids and best-friend Wookiee, and then, of course, the cast of my book. Han and Leia and Sana Starros come running into the fray, as well, and there are several new villains who are at play.
The Screaming Citadel will kick off in May.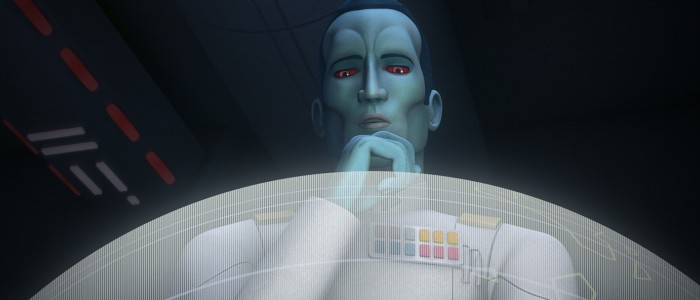 Grab a snack: io9 has gone ahead and put together a comprehensive list if everything the new Star Wars canon has reintroduced from the old expanded universe. It's a fairly robust list.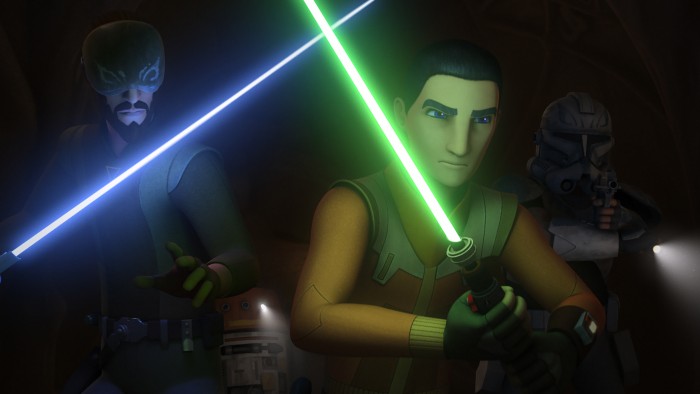 The official synopses for the final five episodes of Star Wars Rebels season 3 have arrived online, should you want to get a taste of what to expect when the season concludes next month:
3×18 "Secret Cargo" – 3/04/2017
When a routine refueling mission goes wrong, the Ghost crew find themselves transporting an important rebel leader across the galaxy, pursued by Imperial warships.
3×19 "Double Agent Droid" – 3/11/2017
Chopper and AP-5 team up to infiltrate an Imperial station to steal needed codes, but an Imperial specialist turns the droids against the crew to cause chaos.
3×20 "Twin Suns" – 3/18/2017
Reacting to a vision of Maul, Ezra defies Hera and Kanan to travel to a remote planet in hopes of stopping the former Sith lord from carrying out his plans.
3×21 – "Zero Hour – Part One" – 3/25/2017
In final preparations for their attack on Lothal, Phoenix Squadron's plans are disrupted when Grand Admiral Thrawn discovers their location.
3×22 "Zero Hour- Part Two" – 3/25/2017
Trapped on Atollon with the rebel base under siege, Hera and Kanan fight to keep the squadron alive, as Ezra attempts to rally help from an unexpected source.
For more, you can look to the latest episode of Rebels Recon, which dives into the making of "Trials of the Darksaber."
Speaking of the Darksaber, here's a clip from the upcoming episode "Legacy of Mandalore," which debuts of February 18, 2017.
Ummmm... yes please?! #AhsokaLives #AhsokaTano #StarWars https://t.co/jYposLVGIY

— Rosario Dawson (@rosariodawson) February 7, 2017
While this is nothing more than her having a little bit of fun on Twitter, actress Rosario Dawson has made it pretty clear that she'd be down to play a live-action Ahsoka Tano, should the character follow Saw Gerrera to the big screen.
Because it wouldn't be Star Wars Bits without it, here's the latest episode of The Star Wars Show.