'Alita: Battle Angel' Adds Jennifer Connelly To The Cast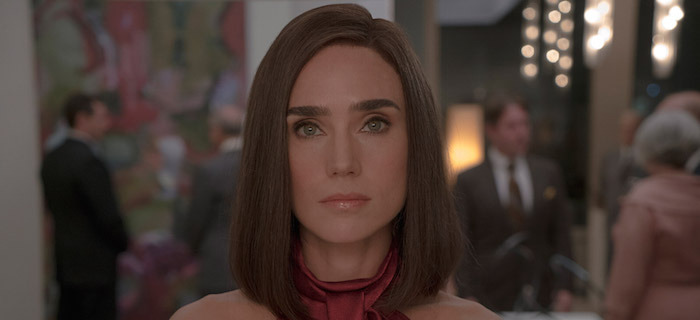 Alita: Battle Angel has one of the most unique pedigrees of any major motion picture on the horizon: this is an adaptation of a Japanese manga developed by James Cameron and directed by Robert Rodriguez. That's a recipe for something very interesting and I'm curious to see what that combination of names will deliver, especially since they're filming the whole thing far from Hollywood, in Rodriguez's home turf of Austin, Texas.
Now, late in production, another name has been added to the cast: Academy Award winner Jennifer Connelly.
The story comes from The Hollywood Reporter, who report that Connelly will be playing a villain in the film. Any other details about her character are currently under wraps. She joins an impressive cast that already includes two-time Oscar winner Christoph Waltz, soon-to-be Oscar winner Mahershala Ali, Oscar nominee Jackie Earle Haley, Deadpool's Ed Skrein, and Rosa Salazar as the title character.
Connelly is no stranger to genre fare. Her big break came in 1986's Labyrinth and she left quite an impression in 1991's The Rocketeer. Since then, she has spent her time in both blockbusters and the arthouse, appearing in A Beautiful Mind, Requiem For a Dream, Hulk, House of Sand and Fog, Blood Diamond, Noah, and American Pastoral.
Alita: Battle Angel is based on the manga series Battle Angel Alita, which was created by writer and artist Yukito Kishiro and has existed in various incarnations since 1990. Set in the distant future, the series follows a young female cyborg named Alita (Salazar), who is rescued from a junkyard by a kindly doctor (Waltz). With no memories of her past, Alita sets out to discover the truth of her existence. Naturally, action and fighting and adventure ensue.
This film was famously going to be James Cameron's initial follow-up to Titanic, with the Terminator and Aliens director acquiring the rights in 1999 and developing it over the following decade. However, the project was pushed to the back burner when he decided to pursue Avatar instead. With Cameron preoccupied by four more Avatar sequels, Rodriguez was able to swoop in and take over. However, Cameron is still on board the production, producing the film alongside Jon Landau, who produced Titanic and Avatar.
Alita: Battle Angel is scheduled for a July 20, 2018 release.