Listen To The New 'Beauty And The Beast' Theme Song By John Legend & Ariana Grande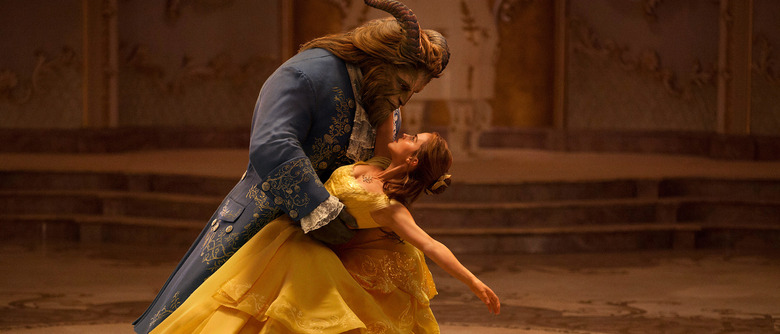 You can hear John Legend on the La La Land soundtrack, playing the kind of jazz music that Ryan Gosling's character actively hated until it provided him with a steady paycheck. So it only seems appropriate that John Legend cashes in himself by taking on a classic Disney theme song with another chart-topping singer.
Beauty and the Beast has one of the most famous theme songs from any animated movie, and it was all over the radio back in 1991 (and even 1992) thanks to Céline Dion and Peabo Bryson. Now John Legend has been tasked with remaking it along with fellow best-selling artist Ariana Grande (who hosted Saturday Night Live nearly a year ago). Does their rendition of the classic theme song shake a stick at the original?
Listen to the Beauty and the Beast theme song remake after the jump to find out.
While the vocals for the song are outstanding, there are moments when the instrumentals sound like some kind of karaoke backtrack. Then again, that can also be said of the original pop recording by Céline Dion and Peabo Bryson, so maybe that's what they're going for. There's no denying that Legend and Grande have genuine talent, but I feel like if you love the original song already, this new one isn't going to do much for you.
However, I really hope that we get to see one of these music videos with Legend and Grande singing the song in a recording booth, surrounded by an orchestra, with clips of Beauty and the Beast playing throughout. They just don't make enough music videos like that anymore. If you don't remember what the original was like, here you go: