'Life' Super Bowl Spot & Trailer: In Space, You Can Hear Jake Gyllenhaal Scream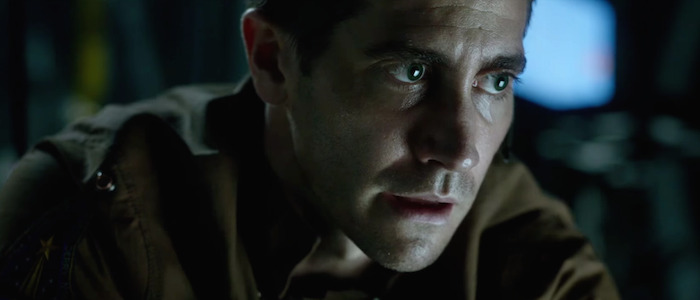 Life has looked intriguing since its first trailer, which felt an awful lot like Alien and Gravity got shoved into that faulty teleportation pod from The Fly. You can see the DNA of both movies present here: extraterrestrial life is discovered, it's not very nice, and everyone unfortunate enough to be near it must fight to survive the ensuing science fiction calamity on board the International Space Station.
While this film looks like more of a claustrophobic thriller than anything else, Columbia must have a certain amount of faith in it – they've laid out the cash for a proper Life Super Bowl spot and it's effective stuff. The arrival of the spot announces the arrival of a new trailer, which you can also watch below.
At this rate, it's looking like every singe Super Bowl spot will be online long before the game actually begins. Geez, guys. You're making it really easy for movie fans to skip the festivities! Go Atlanta, by the way.
But enough about sports! Let's watch this new footage from Life, which is icky and creepy and uncomfortable and looks like it could be a genuinely unnerving experience! I really like the tone of these trailers, which are simply dripping with dread. I also really like Jake Gyllenhaal, Ryan Reynolds, and Rebecca Ferguson (who is so good in Mission: Impossible – Rogue Nation) and look forward to watching them die horrible deaths in the city vacuum of outer space.
And here's the next full trailer for Life.
Life was written by Zombieland and Deadpool writers Paul Wernick and Rhett Reese and directed by Daniel Espinosa, whose credits include the pretty good Safe House and the overlooked Child 44. It will hit theaters on March 24, 2017.
Here's the official synopsis:
Life tells the story of the six-member crew of the International Space Station that is on the cutting edge of one of the most important discoveries in human history: the first evidence of extraterrestrial life on Mars. As the crew begins to conduct research, their methods end up having unintended consequences and the life form proves more intelligent than anyone ever expected.