'Arrival' Screenwriter Eric Heisserer Will Write 'Secret Weapons' For Valiant Comics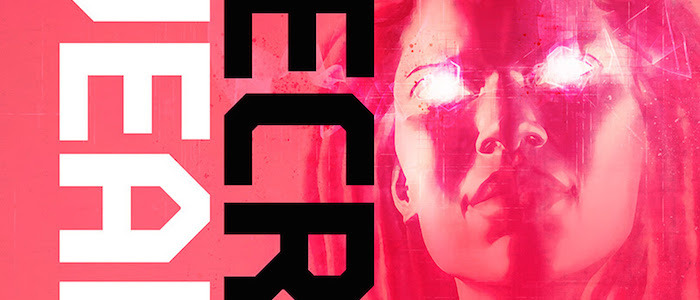 The average moviegoer may not be familiar with Valiant Comics and its universe of characters, but the publisher is looking to change that. They may not have the name recognition of Marvel or DC, but Valiant has been on fire (in a good way!) since they relaunched in 2012. While the Big Two have seen their fair share of creative ups and downs, their smaller competitor has been releasing consistently strong superhero comics starring diverse and strange characters I've learned to care about. I have no nostalgia for the Valiant comics of the '90s and was still won over by these odd, often high concept superheroes. So when they talk about wanting to create a cinematic universe for their characters, I get it. I don't know if any normal people will, but hey, I'm certainly on board.
And they appear to be sharing their assembled talent across mediums, because Oscar-nominated Arrival screenwriter Eric Heisserer, who penned the upcoming Harbinger and Bloodshot films, is writing a new comic book miniseries for Valiant.
The miniseries is called Secret Weapons and it will feature the talents of artist Raul Allen and colorist Patricia Martin. The story will find Livewire, a "psionic teletechnopath" and Valiant regular, discovering a new generation of heroes:
The government has dispatched Amanda McKee – the technopath codenamed Livewire – to investigate the ruins of a secret facility formerly run by Toyo Harada, the most powerful telepath on Earth and her former mentor. In his quest for world betterment at any cost, Harada sought out and activated many potential psiots like himself. Those who survived, but whose powers he deemed to have no value to his cause, were hidden away at this installation. But Livewire, having studied Harada's greatest strengths and learned his deepest weaknesses, senses opportunity where he once saw failure. A young girl who can talk to birds... A boy who can make inanimate objects gently glow... To others, these are expensive failures. But, to Livewire, they are secret weapons...in need of a leader. Now, as a mechanized killer called Rexo seeks to draw them out, Livewire and her new team of cadets will be forced to put their powers into action...in ways they never could have imagined...
That certainly sounds like an interesting riff on X-Men, taking the "young people with unusual powers teaming up to fight threats" concept and running with it. What's especially interesting is that Heisserer says he fell win love with the Livewire character while writing her into the screenplays for other Valiant projects:
My path to Secret Weapons is a bit wonky. I started writing for characters like Pete, Faith, Livewire, and Bloodshot in the film adaptations of their stories. When I am given the opportunity to translate a property to screen, it's like adopting someone else's child for a while. I put in my time, try to respect all the hard work of the original authors, and sooner or later I'm on my way. The Valiant characters were different, especially Livewire. I kept thinking about her, long after my official writing services were complete. I wanted back into that world. I had crazy ideas for her powers, and the hard choices ahead of her. So, I asked to build a new book for Valiant, with a new group of faces, all led by Amanda.
Does that imply that Harbinger and Bloodshot, the first two films on Valiant's movie slate, will feature Livewire as a supporting character? It sounds like it, but anything can change. The Valiant universe is big enough to incorporate any number of super-powered supporting characters. Personally, I'm just waiting for someone to bring X-O Manowar (about a time displaced barbarian warrior wearing stolen alien armor) to the screen in some capacity. And whatever happened to that Archer & Armstrong movie?
Considering Valiant's appetite for a movie series, I wouldn't be at all surprised to hear that they're using this space to test the waters for more potential movie characters. After all, they have a freshly Oscar-nominated writer playing a major role in bringing everything to life.