Marvel's 'Inhumans' IMAX Episodes Will Be Directed By Roel Reiné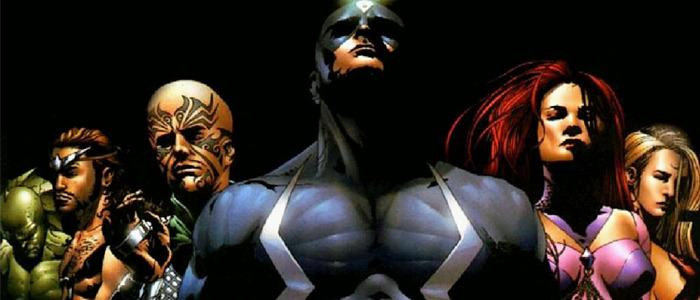 The line between film and television has been blurry for some time now and Marvel and ABC plan to make it even fuzzier. Back in November, it was announced that their Inhumans television series would premiere its first two episodes on theatrical IMAX screens before settling in on the small screen for the rest of the eight episode season. Now we now who will helm those first super-sized episodes: director Roel Reiné.
The news comes our way via The Hollywood Reporter and there's not much to know quite yet. We do know that Roel Reiné was a television director before he won the Golden Calf, the Dutch equivalent of the Academy Award, for his first feature, 1999's The Delivery. From there, he drifted into the realm of direct-to-video sequels, directing movies like Death Race 2, The Marine 2, The Scorpion Ring 3: Battle For Redemption, 12 Rounds 2: Reloaded, Seal Team Eight: Behind Enemy Lines, The Man With the Iron Fists 2, The Condemned 2, and Hard Target 2. Most recently, he helmed an episode of Black Sails.
In other words, he's not the glamorous choice some fans were probably hoping to see, but he straddles a fine line that Marvel and ABC were probably looking for when they made this decision: he knows how to make movies and he knows how make them on a television schedule and budget. Still, I wouldn't blame anyone for raising an eyebrow at that filmography, especially when Inhumans is being hyped as a super-sized theatrical event worthy of playing on over 1,000 IMAX screens this Labor Day weekend.
And it apparently has nothing to do with the Inhumans movie Marvel Studios still says they're making.
And it apparently has nothing to do with Agents of S.H.I.E.L.D., where the Inhumans played a key role.
And all of this is happening with characters that general audiences knows nothing about. In other words, showrunner Scott Buck (a veteran of Dexter who ran the upcoming Iron Fist series) and Reiné have their work cut out for them. If you do need to brush up these characters, some of the weirdest people in Marvel's superhero stable, we'e got you covered.