Original 'Ghost In The Shell' Anime Returning To Theaters In February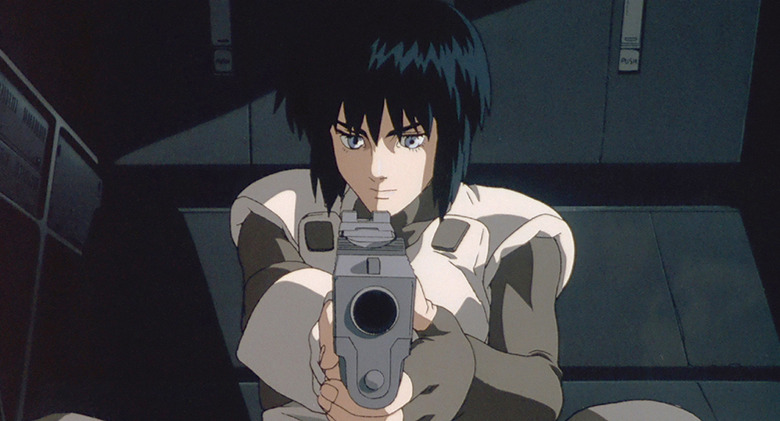 In about two and a half months, audiences will have a chance to see the live-action adaptation of the iconic anime Ghost in the Shell. The movie has been at the center of some controversy since it has placed Scarlett Johansson in the lead role as a cyborg character who was Japanese in the original manga, adding to the ongoing list of whitewashing that many have grown tired of in recent years. But for all those fans upset by the new Ghost in the Shell, there is at least one bright spot.
Lionsgate and Funimation have announced that the original Ghost in the Shell will be returning to theaters in the United States for just two nights. Find out when and where you can see the Ghost in the Shell anime in theaters again below.
Director Mamoru Oshii's anime adaptation of Masamune Shirow manga series will return to US theaters on February 7th and February 8th next month, and there will be two different ways to watch it. You can see the subtitled version on February 7th, or you can see the English dubbed version on February 8th.
Here's what Gen Fukunaga, founder and CEO of Funimation, had to say about the re-release:
"We're excited to be partnering with Lionsgate to bring the original Ghost in the Shell movie back to U.S. theaters. Ghost in the Shell is truly a seminal work in anime cinema and it helped firmly establish a market for the genre with U.S. movie audiences."
While this is good news for fans who just love the anime, there will only be 110 theaters hosting the re-release. To find the closest participating theater, head to the Funimation website.
Otherwise, for those who can't find a theater close enough, don't forget that Mondo will be releasing a deluxe collector's edition Blu-ray in a cool Steelbook case on March 14, 2017.
The live-action adaptation of Ghost in the Shell will arrive just over a couple weeks later on March 31.